29 July, 2019
Coffee, banking, and a new sales channel in Bolivia
The trend towards "coffee banking" branch models is tentatively gaining ground globally. The movement's pioneer in Bolivia says the new format for reaching clients has driven a multitude of positive benefits.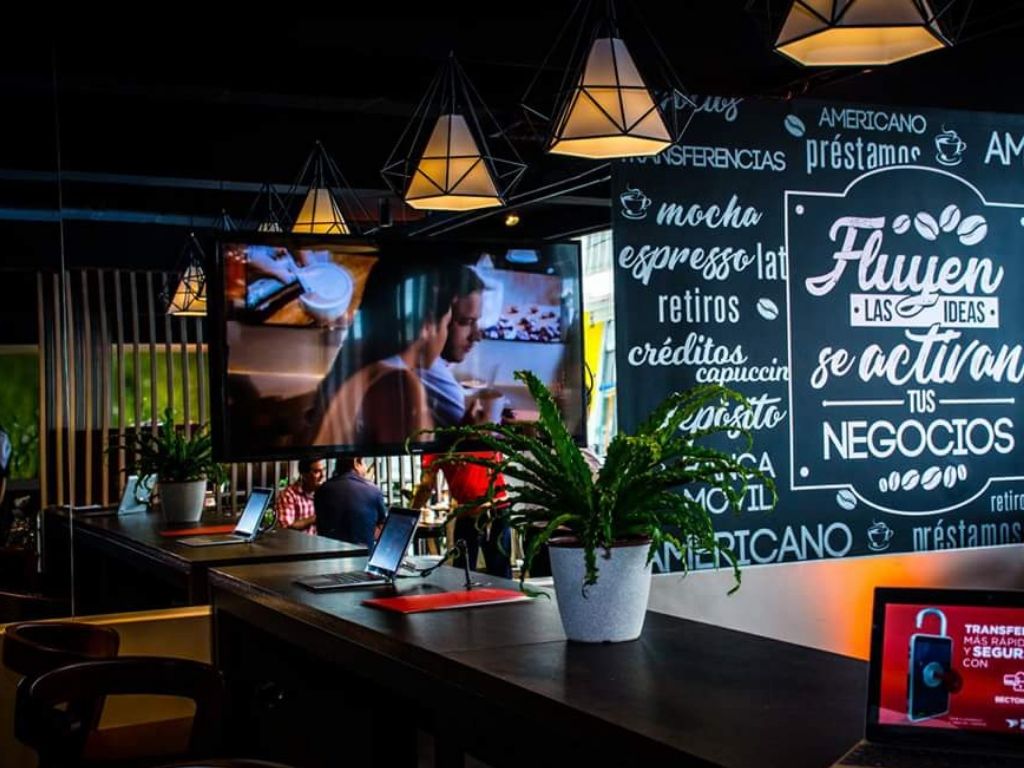 Bolivia's Banco Económico first turned to experimenting with its branches in an exasperated effort to nudge more clients online.
The bank had invested extensively in its digital channels, but found clients used mobile banking for little more than checking their balance.
"It was kind of frustrating, because we invested a ton of time and resources for our clients to take up mobile banking – and they just looked at their balance and went into the branch to make withdrawals or deposits instead of doing that directly in the app," said chief executive Sergio Asbun.
For all the optimization of digital channels, clients remained wary of the technology and highly accustomed to banking in branch, he said.
"That's how we came to the concept of BecCafé," said Asbun. "Firstly as a special office that would allow us to introduce and train clients on using alternative channels, in an enviroment that's secure and comfortable."
But since opening the first "BecCafé", as Banco Económico's coffee-banking branches are called, the bank has discovered a swathe of extra benefits.
The experience highlights not just the continued relevance of bank branches. It also offers a glimpse of the business potential of a new branch model.
Rethinking bank branches
Globally, bank branches are shutting down as financial institutions find slick digital solutions to their clients' basic financial requirements. Brazilians had access to 78,0000 bank branches across the country six years ago, for example. Now, that has shrunk to 70,000.
At the same time, banks are applying new technology in their remaining branches, in an effort to improve the customer experience. The simplest examples are replacing old machines with modern, multi-function ATMs. But increasingly, banks are re-examining the entire branch experience.
Santander first began experimenting with a new bank branch model in Chile, under the "WorkCafe" brand. Since then, it has rolled out the format in Argentina, Brazil and Europe. Others in Argentina, including Galicia, Santander Rio, Comafi and soon Macro are also betting on the coffee-bank model.
BecCafé's benefits
At their most basic, the new BecCafé branches are a way to train clients on using the digital channels. At each of the two branches – one in Santa Cruz and one in Cochabamba – two permanent staff focus on customer training, running one-hour workshops and answering customers questions.
Digital kiosks allow clients to make transactions online in the BecCafés. The two branches have hosted 14,000 transactions in the past year, said Asbun, of which around 10% are new account openings.
The more comfortable branches also offer a way for the bank to add value for its clients, said Asbun.
"They have become a branch office, but without bank tellers. They have become a co-working space where our clients go to work: they have free wifi, TVs to make presentations. And they have come a space that allows us to get closer to our clients through talks and workshops."
The bank hosts workshops and talks on business and finance related subjects, as well as coffee tastings twice a month, in partnership with local organic coffee growers.
By allowing for more informal interactions with the bank, the BecCafés have opened up a different sales channel.
"It allows us to promote our products in a more relaxed environment," said Asbun.
He is a personal convert to the new model.
"I try to hold all my meetings in the BecCafé," he said. The environment is far preferable to an impersonal meeting room, he said.
"And the truth is that this year we have closed much more business in BecCafé than in other places, because the environment allows for a more relaxed, friendly conversation and things flow from there."
LatAm fintech insights
Get the scoop on how your peers, competitors and clients are using fintech to get ahead. Leave your details to receive iupana's exclusive, in-depth coverage of banking technology in Latin America and the Caribbean in your inbox on Monday mornings. (You can unsubscribe in one-click if you decide it's not for you.)