The future of finance

Join the Latin American finance and technology leaders who trust iupana's news and analysis on fintech, payments and digital banking, in Spanish and Portuguese.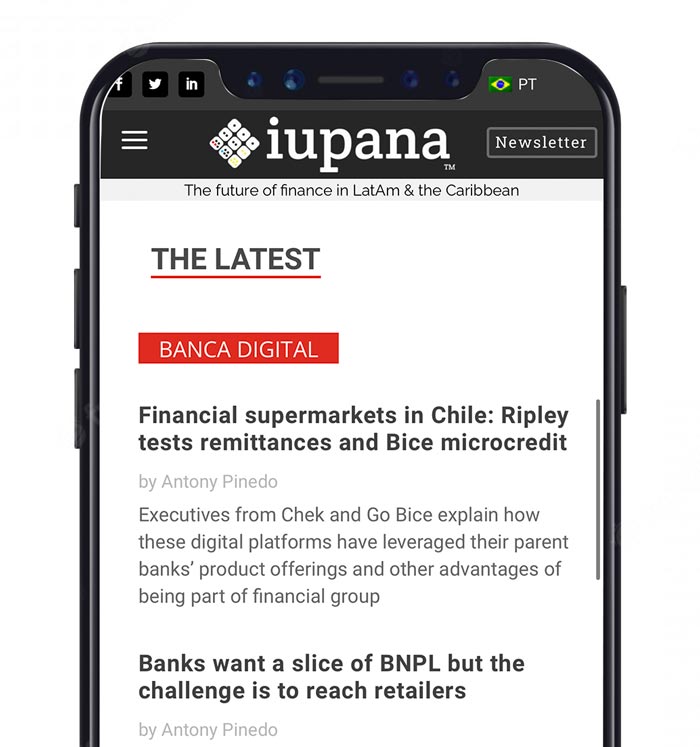 iupana is the go-to information service for executives in banking, fintech and payments in Latin America and the Caribbean
Here's what your competitors are saying about iupana:
"iupana is one of my trusted sources of information. The Friday email is very relevant, fresh news – and I don't have to go to the news, it comes to me."
- Armando Betancourt, Financial Services Industry Advisor LATAM, Google
"Great reading to be updated about fintech in LatAm. It keeps me updated across the main fintech initiatives in the region. The fact that is in English is also good so I can share the content with the team outside LatAm"
- LatAm head, global payments company