26 June, 2018
What's the biggest limitation for blockchain in LatAm? Understanding
The "human factor" is holding back blockchain development, say experts. Scale is also a consideration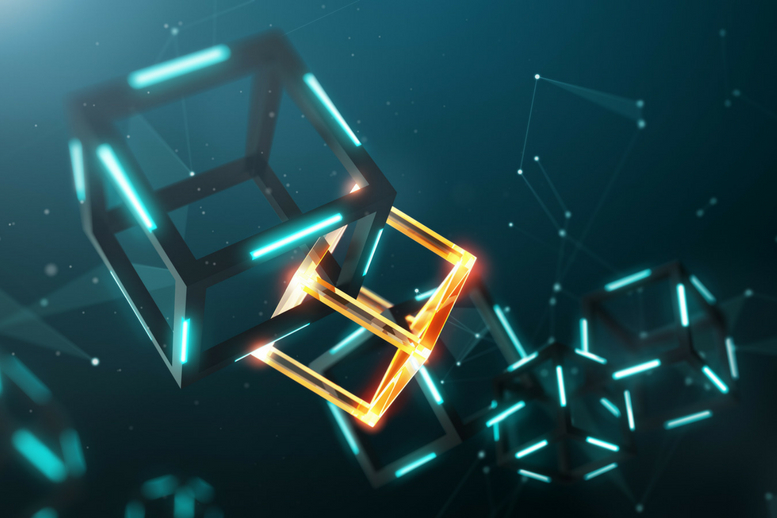 Blockchain may have captured the hearts and minds of the technology industry, but human understanding remains its biggest limitation, according to a survey of experts and iupana readers.
Half of respondents to a iupana poll said that understanding was the biggest limitation for blockchain technology. They labelled speed as the second-biggest factor.
Experts interviewed by iupana had a similar view.
Fernando Vera runs Lumit, a Mexico-based consultancy and outsourcer for blockchain, distributed ledger and smart contract projects. The company begins any project with a client education process, followed by brainstorming potential use cases. Only then do the developers start work building a new application.
Increasingly, new clients come to Vera with ideas already formulated and skip straight to the third step – development. "But then we'll get into the project and realize that, no, they don't really understand how blockchain works, and we have to go back to the start," he said.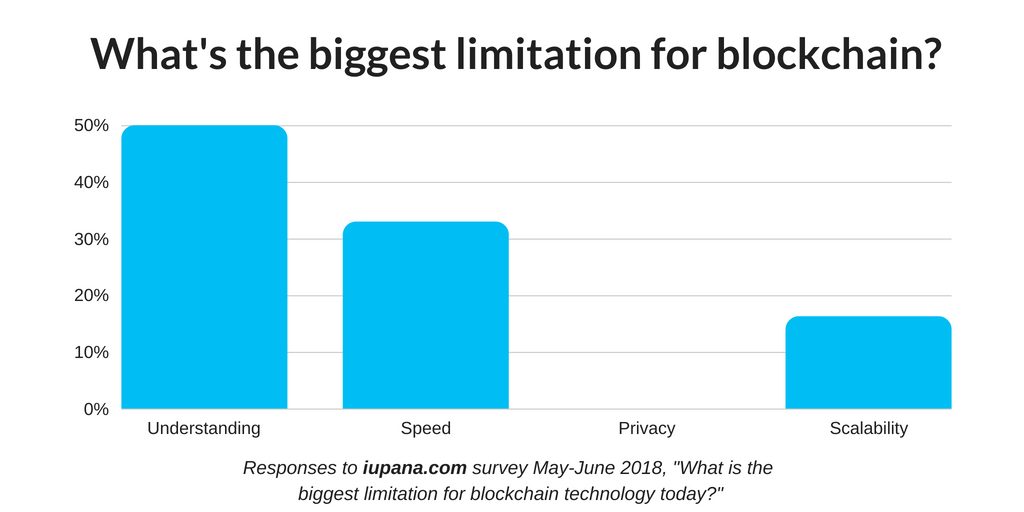 For Bitt, which is developing a blockchain-based digital currency pilot with the Eastern Caribbean Central Bank, it is a similar story.
"The limitation we are seeing, that we encounter is the simple education and awareness of what it is," said Rawdon Adams, chief executive of the Barbados-based company. "There's this initial quarter of an hour you spend with a client explaining the difference between the protocol and the technology and some of the applications sitting on it because it is so closely associated with crypto-currencies for example, and yet that is one application of a good many that pragmatically speaking could really benefit the Caribbean."
Andres Araya, who oversaw the development of a pioneering blockchain use case at the Santiago Stock exchange, also points to "the human factor" as a big limitation for the technology.
"The lack of knowledge, or the incomplete understanding of the technology often generates a lot of expectations and requires some important clarifications."
Scalability needed
As for the technology itself, the scalability of blockchains could be a key limitation going forward. That's the view of Sebastian Serrano, founder of blockchain-based payments platform Ripio.
"Today the biggest technical challenge is scalability," he said. "If we want this technology to grow 10 times and remain decentralized, it'll require a lot of development of things that don't exist today."
Vote on iupana's next survey:

Regulations
Should tech companies be regulated by financial authorities?
No: Any financial services they offer are minor ancilliary business
Maybe: If they seek a banking license
Yes: Any company offering credit or payments should be monitored by financial regulators
LatAm fintech insights
Get the scoop on how your peers, competitors and clients are using fintech to get ahead. Leave your details to receive iupana's exclusive, in-depth coverage of banking technology in Latin America and the Caribbean in your inbox on Monday mornings. (You can unsubscribe in one-click if you decide it's not for you.)