Gender equity: a challenge for financial inclusion
15 March, 2022
Andrea Jara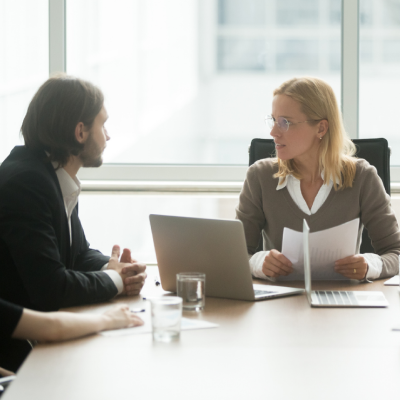 By Gabriela Herrera

March marks Women's History Month, a time to highlight women's achievements and underscore the current inequality. When prejudices, stereotypes and gender discrimination are diminished, it benefits us all.
What impact does this economic gap really have? Studies show that eliminating differentiation in financial inclusion would have positive economic effects: it would increase the size of the economy, boost consumption rates, reduce financial risks, and promote new business opportunities.
There are different ways in which fintechs and the application of cutting-edge technology, such as machine learning, artificial intelligence (AI) and alternative data, can serve as catalysts for this change and help to level the playing field for women and other underserved populations.
The use of alternative data can complement traditional credit scoring methods, ensuring the inclusion of women who lack a credit history. AI and machine learning can deliver that alternative data more easily, employ advanced models to reduce bias, and improve the accuracy of decisions about risk, thereby fostering financial inclusion.
Challenges and opportunities for Latin America
Let's now look at how Latin America is doing in terms of the gender gap and the opportunities they have to access financial systems. According to the Inter-American Development Bank (IDB), 54% of women use their own savings to start a business since only 15% manage to finance it with the support of a commercial bank.
Forecasts by the IDB indicate that greater inclusion of women in the labor market, with equal pay and greater access to financing, would increase the size of the economy by up to 22% and give greater stability to the banking system.
Latin America is considered to be one of the regions with the greatest potential for financial innovation. Over the past few years we have seen the birth of fintechs, especially in countries such as Brazil and Mexico.
The region, however, still faces deep-seated cultural challenges that must be overcome to avoid limiting recent advances and thereby ensure that women have an active role in the regional economy.
Read next: Matías Spagui: Three post-pandemic challenges for the financial sector
Gender equity a pending issue in companies
The surprising lack of female representation in the fintech sector has a direct impact on the types of products and services the sector offers consumers, at least half of whom are women.
But how can fintech companies break these stereotypes when there are hardly any women in leadership positions? Only 12% of fintech founders or co-founders globally are women, and only 6% have a female CEO at the helm.

There is still a lot of work to be done to close the gender economic gap globally, however, it is comforting to see innovative fintech companies discovering new and unique ways to empower women and foster financial inclusion. The more women we appoint to leadership roles, the better!
Gabriela Herrera, is Senior Sales Executive of Provenir for Latin America, with 20 years in the banking and technology sectors.