Enhancing Customer Experience Across the Entire Lifecycle
14 September, 2022
Ivis Aguilera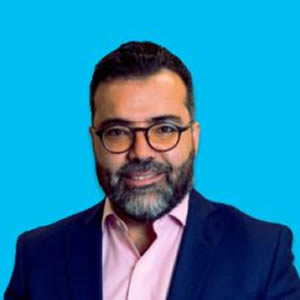 Personalized experiences are everything these days, and the world of financial services is no exception. But some traditional financial services institutions are missing the boat on personalized, meaningful customer experiences. And their growth is suffering as a result. Why? In part, because legacy systems (including data infrastructure and decision engines) just can't handle making more personalized offerings. To truly enhance the customer experience from end-to-end, financial services institutions, both big and small, need to look to an all-in-one, unified decisioning platform.
In times of economic uncertainty, banks and fintechs may be looking for ways to cut costs. But improved customer engagement is key to both creating long-term loyalty and acquiring new customers – both of which can help you weather any economic storms. Sometimes, you need to invest strategically to react appropriately to market disruption. As the Financial Brand shares, "No matter what the future brings, financial institutions need to develop a strategy that can recession-proof and future-proof their current business models… By integrating data, analytics, advanced technologies, automation and an up-skilled workforce, banks and credit unions can become more future-ready and agile in a crisis."
CX: The Rise of Instant Everything
Consumers want instant answers and tailored offers with their lending/banking experiences, with far less waiting and paperwork. With the rapid increase in digital-only banking and fintech innovations like buy now, pay later (BNPL) and embedded financing apps, providing anything less than a stellar customer experience means fewer repeat customers and a decrease in brand value.
A 2020 survey of credit union/bank marketing leaders found that personalized approaches are the most effective for engaging people and expanding share-of-wallet. But 44% of those same organizations only send a couple of targeted marketing emails per year. Why? "Limited data insights make it difficult to truly understand a consumer and what they need in the moment."
Data + AI-Powered Decisioning Technology = More Satisfied Customers
What does your risk decisioning technology have to do with the customer experience? In one word… everything. While some financial institutions are still using siloed environments and separate vendors for data, decisioning workflows, analytics models and business insights, the more agile, adaptable organizations are looking at unified, all-in-one platforms for risk decisioning. One solution that integrates real-time data, advanced analytics, artificial intelligence and machine learning (AI/ML), and decisioning automation can help accelerate digital transformation for a more customer-centric experience. With a unified solution, you can:
Make smarter, more accurate decisions
Shorten the product development lifecycle and get new products/offerings to market faster
See real-time views of decisioning and performance data to uncover actionable business insights
Create streamlined user experiences across the customer lifecycle
Scale and grow your business to respond to market trends and consumer demands (with fewer growing pains for your loyal customers along for the ride)
Democratize data access for more holistic views of your customers
Optimize pricing and product offerings
Expand your customer relationships with personalized upsell/cross-sell offers
A unified solution not only powers more accurate decisions across the entire customer journey, but it enables rapid growth and innovation opportunities. Instead of waiting for vendors to make workflow changes or sifting through siloed sets of data, you can spend more time focusing on what matters – your customers. Adapt as the market shifts, diversify to meet your customers' needs, personalize offers to encourage engagement and brand loyalty. The opportunities for enhancing the customer experience are endless – and with a holistic, unified view of your data and decisioning, you don't have to compromise your risk strategy to do so.
Discover more benefits of unified access to AI-powered decisioning and the data that fuels it. Get the eBook.
Jose Vargas is General Manager and Executive Vice President, LatAm, at Provenir, which helps fintechs and financial services providers make smarter decisions faster with its AI-Powered Risk Decisioning Platform. Provenir works with disruptive financial services organizations in more than 50 countries and processes more than 3 billion transactions annually.