As open banking comes into force in Brazil, the country's fifth-biggest private lender already has close to 50 partnerships under its belt to distribute financial products through open architecture, and says the strategy is an important revenue diversification play.
BV Open is an established alternative distribution channel for Banco BV's products, through Banking as a Service (BaaS), Credit as a Service (CaaS) and Investment as a Service (IaaS). Its 47 partners operate in sectors ranging from education and energy to healthcare and e-commerce.
One such company is Abastece Aí, which operates a loyalty program for Ipiranga, a subsidiary of Ultra and the second-largest Brazilian fuel distribution company, and the largest in the private sector. It offers bank settlement services for the program's digital wallet using BV's BaaS channel. "The cashback is done based on our infrastructure and following the open architecture logic," Jimmy Lui, Banco BV's head of strategy and innovation, told iupana.
Another example is the partnership with Portal Solar, the largest marketplace for residential solar energy installers in Brazil. BV bank has partnered with Portal Solar in 2017 and became the exclusive financier for customers interested in purchasing a solar energy generation system using photovoltaic panels.
Recently, Banco BV and Portal Solar signed an agreement that allows the bank to assume 100% control of the Meu Financiamento Solar (MFS), which has been maintained by the two companies since September of last year.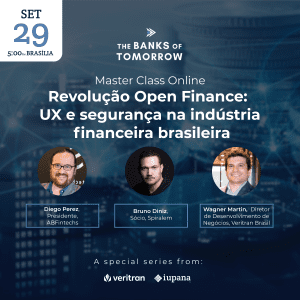 BV Open is set to expand with Brazil's regulatory-driven, open banking movement.
"When open banking is working well—stable and successfully—other industries and sectors can follow it because the open banking logic for the financial industry is the same for health, for example, as the data is just as sensitive," he said. Lui has been invited to talks in the healthcare sector to explain what open banking is and how it's affecting BV.
"The industry is moving toward an open ecosystem; it's an inevitable future," he said. "We're expecting lots of opportunities arising from open banking because it's not a product but a foundation that allows you to build on top of it. There are a series of innovation opportunities for new partnerships," he said.
The Brazilian lender is applying different strategies for open banking depending on the segment. "For digital banking it's one strategy, for core it's another. But these are always based on customized delivery and personalization for our customers to enhance their user experience," he added.
BV Open is part of the bank's innovation business unit, which is focused on connections with the startup ecosystem, co-creation, proprietary developments and investments in strategic partnerships. Called BVx, the unit also oversees corporate venture capital and the innovation laboratory, BV Lab.
In the short term, Lui said, BV will use the shared data to make processes better, faster and customized to suit each client. In the medium to long term, it plans to create an innovation ecosystem based on open banking. "It's too early to say what kind of partnerships they would be, but we have a propensity for partnerships and an appetite for innovation," he said.
Brazil's open banking roll-out reaches its fourth and final implementation phase in December. By then, the system will incorporate a whole range of products and services: foreign exchange transactions; acquiring services in payment schemes; term deposit accounts and other investment products; insurance, and open pension funds, and transactional data related to payroll accounts.
"Phase Four will be open finance, with insurance, investment and pension data being shared. If you are going to buy insurance, you can share the data of the current insurance company with a competitor and get a better offer. It's new now, but I think at some point it's going to be so trivial that we'll wonder what it was like before," Lui said.
See also: Chile moves towards regulating fintech and making open finance mandatory
Open banking, beyond finance
According to Lui, open banking goes beyond sharing customer data and has the potential to transform the whole financial industry. "Open banking rests on the principle that a financial institution will be as connected as industries like retail and tourism; having an open architecture makes it easier to connect with partners," he said.
However, Lui added that the new ecosystem will only function if the companies involved present a value proposition to their customers. Otherwise, clients won't share their data.
BV Bank is owned by Grupo Votorantim, one of the world's largest industrial conglomerates, and Banco do Brasil, which is Latin America's second largest financial institution. BV's activities span corporate, retail, investment and private banking as well as asset management. The company reported a recurring net income of R$388 million in the second quarter, up 76.4% year-on-year and 8.8% more than the first quarter.
See also: Open banking in Mexico: Citibanamex focuses on product partnerships