19 September, 2019
Taking the pulse of Latin America's fintech market
Finnosummit 2019 showed that access to capital is increasing, more players are jumping into financial technology, and the industry is in full-growth mode, writes Thiago Paiva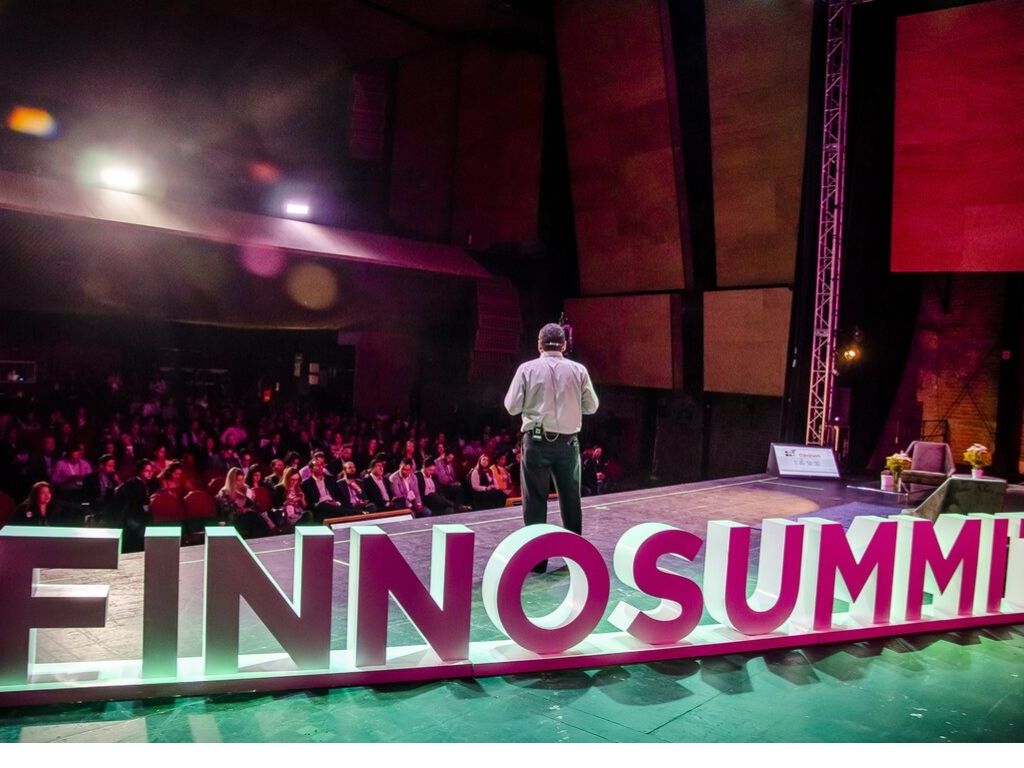 This month's Finnosummit event in Mexico City brought together the region's fintech ecosystem to discuss the future of the industry in Latin America. It was an opportunity to speak with entrepreneurs, investors, and financial institutions, and to take the pulse of the market in Latin America. With all that I saw and heard, I couldn't be more bullish about what is happening in the region now.
Nubank – the region's Decacorn (a startup valued at more than US$ 10 billion) – kicked off the event and showed that it's possible, although not easy, to create a global-level startup in Latin America. And from the start, it was clear that Mexico is a regional hub for fintech, bringing people from the whole region – even a few Brazilians, although mainly as speakers. Furthermore, it is attracting the attention of international fintechs and investors.
Access to capital is growing
I moderated a panel about fintech and venture capital with some of the leading Latin American VCs: Luiz Mazetto of Monashees, Nico Berman of Kaszek, and Federico Antoni of ALLVP. It was a great discussion with some great insights that I would like to share with you.
Access to growth capital, which was for many years one of the primary growth limitations for startups in Latin America, is starting to become more readily available, these VCs said. This is due to international investors investing more, and local funds raising larger funds. This increase in funding will undoubtedly result in more mergers and acquisitions in the region, as we're already starting to see. Another relevant trend is for companies to develop financial services offerings, powered by Bank-as-a-Service platforms.
It was also great to see the emergence of a new financing option to fintechs. Venture Debt is still at a very early stage in the region, but it was great to see a few companies such as a55 and ArcLabs tapping into that market opportunity. Also, international investors are interested in offering debt financing to lending companies in the region. This is relevant as capital for that purpose is still scarce from local sources.
More players are entering fintech
On the entrepreneur side, many of the leading fintechs in the region were there (Nubank, Creditas, Konfio, OpenPay, Kueski, Credijusto…) as well as other rising players (Albo, Cumplo, Miituo, Minu…), and foreign fintechs (Tala, Branch, Bnext…). It was great to see this combination of many different types of entrepreneurs exchanging experiences and networking.
On the financial institution side, most of the local banks sponsored the event, with just Banorte missing among the bigger banks. Many of them brought whole teams to participate and to interact with fintechs, with Citibanamex and Banco Azteca particularly active. That is definitely a shift of mindset of the industry; however, financial institutions still face many internal challenges to be able to innovate and collaborate with fintechs.
Growth markets: Insurtech and inclusion
Insurtech was a new presence in the event with a whole day dedicated to this nascent industry. Although it is in its infancy, it's attracting attention from investors due to its potential. Most insurtechs that participated in the event were still in an early stage while insurance companies are still trying to understand how this will impact them.
Financial inclusion was another big topic in the event, with its own dedicated day of discussions. We have in Latin America some financial institutions offering services that only serve the upper classes. Even when they do reach the lower-income Latin Americans, they aren't tailored to the local needs of that population. That is where fintechs have a tremendous opportunity to offer innovative services, adjusted to that population's needs and using unconventional ways to deliver them.
In summary, Finnosummit proved that the ecosystem in the region is stronger than ever and that we should expect more players (investors, entrepreneurs, and financial institutions) entering the market soon. Definitely, the next few years are going to be quite interesting to follow, and I'm looking forward to it! Congratulations to the Finnovista team for putting together such a remarkable event!
Thiago Paiva is a partner at Liquia Digital Assets, an investment bank for the digital assets economy, and author of Fintech Snapshot, the must-read monthly overview of fintech investment in Latin America published by iupana.
Thiago is passionate about the intersection of finance and technology. He has 8+ years working with startups and innovation, investing in more than 60 startups through global accelerators Wayra (Telefonica's global accelerator) and Startupbootcamp Fintech. He worked closely with more than 20 fintechs from 8 different countries for the past five years.
LatAm fintech insights
Get the scoop on how your peers, competitors and clients are using fintech to get ahead. Leave your details to receive iupana's exclusive, in-depth coverage of banking technology in Latin America and the Caribbean in your inbox on Monday mornings. (You can unsubscribe in one-click if you decide it's not for you.)