Brazil is one week into phase 2 of open banking today, and two more Latin American startups reached unicorn status this week. Plus, Chile's BancoEstado thawed relations with some fintechs, and Ecuador moved closer to fintech-specific regulations. Here are all the details on the key happenings in LatAm digital banking, fintech and payments this week 👇👇 
Phase 2 of open banking started in Brazil and the market begins to react
Brazil kicked off the second phase of its Open Banking program, allowing consumers to authorize the sharing of personal and transactional data with the financial institutions of their choice.
"This is the phase with the greatest amount of information exchanged and, since it involves personal data, customers are required to give authorization, both to the institution providing information and to the one receiving it," according to Leandro Vilain, executive director of innovation, products and services at the Brazilian Federation of Banks (Febraban).
Opening up data is expected to benefit financial firms and users. Customers will be able to request all their registration and usage data whenever they need it and companies "will be able to tailor their products to the needs of each consumer and expand their offerings to other services," Mauricio Fernandez, director of operations for the Americas at BPC Banking Technologies, told iupana.
The system's roll out is garnering interest in the market. Guiabolso, a fintech that integrates open banking services, was recently bought by e-wallet PicPay.
"When a player like PicPay, with more than 50 million users, acquires one of the most mature players in Open Banking in Brazil, we see there is an opportunity for capitalizing on the new capabilities that open banking offers on a large scale," said Federico Suarez, co-director of Open Banking Exchange for Latin America, an industry group.
Data exchange started on August 13 and is the second of four phases for the open banking program in Brazil. In a third phase starting on August 30, customers will gain access to services like payments and credit from other institutions of their choice. A final phase starting December 15 is expected to include more products and services, including investments and insurance.
Ualá and Nuvemshop join the region's list of unicorns
Argentine fintech Ualá became the region's latest unicorn after raising US$350 million in a Series D round to reach a valuation of US$2.45 billion in less than four years in the market. The round was led by Softbank Latin America Fund and Chinese technology company Tencent.
"Clearly something is happening in Latin America in terms of the technological world and financial services, and we are a part of this revolution," Santiago Benvenuto, Ualá's finance manager, told iupana.
"We are proud to have investors of Softbank's caliber. They are investors from Series C. We have a very fluid relationship and the advice they provide enriches us," he said.
This investment round is the largest ever received by an Argentine fintech. Part of the proceeds will be invested in recruitment in the region and the company expects to close 2021 with 1,500 employees.
"We are trying to strengthen the teams in all of the company's verticals," from human resources to technology, Benvenuto said.
Nuvemshop, a Brazilian e-commerce platform – known in Spanish-speaking LatAm as Tiendanube – also became a unicorn, raising US$500 million in a series E round, to reach a valuation of US$3.1 billion after ten years in the market. The round was co-led by funds Insight Partners and Tiger Global Management.
Like what you're reading?
Subscribe to our #GoodSources newsletter and receive this information directly in your email inbox.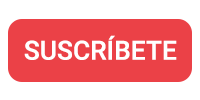 Paysafe acquired SafetyPay and expects to continue positioning in Latin America
British digital payments company Paysafe continues its shopping spree in Latin America and this week announced the acquisition of regional payments platform SafetyPay for US$441 million in cash. It follows the firm's purchase of Peruvian alternative payments processor PagoEfectivo two weeks ago.
According to Paysafe, the latest purchase will allow it to scale its participation in Latin America to become a key player in digital payments and open banking.
Elsewhere in the region, Brazilian digital credit fintech Mutual received R$22 million (just over US$4 million) for the sale of 75% of its subsidiary Combate à fraude, a company specializing in digital security, to an undisclosed group of investors.
The proceeds will be used to expand the offer of credit products and to hiring managers in the areas of finance, credit and risk and technology, the company said.
BancoEstado lifts veto on some fintechs in Chile
Chile's state-owned commercial bank BancoEstado reached agreements with fintechs Floid and Fintonic allowing them to work with accounts at the country's largest lender.
Despite the deals, some other fintechs are still unable to operate with the bank, which serves 80% of the population. The problems started when BancoEstado blocked all attempts at screen scraping, saying that the practice did not meet the required security standards.
Roberto Opazo, director of Khipu, one of the affected fintechs, estimates the ban affects some 150,000 transactions a day.
Draft Fintech Law in Ecuador seeks regulatory framework in fintech, securities and insurtech
Legislator Nathalie Viteri presented a draft bill in Ecuador that seeks to create a general regulatory framework for fintech, securities and insurtech. Experts told iupana the law has a lot of scope for improvement and that it will be at least a year before a much more tangible proposal is ready.
The bill follows a series of cutting-edge regulatory measures introduced in the last couple of years.
#iupanaExclusive 🔥
Competition in the Argentine financial market reached a boiling point recently with the implementation of a tax on wallet transactions.
Banks see the new tax as levelling the playing field.
Fintechs say it will limit the usage of financial services and encourage a return to cash.
We spoke to some key players about the issue in this week's iupanaExclusive.