Are all alternative payments trends equal in Latin America?
14 December, 2022
Ivis Aguilera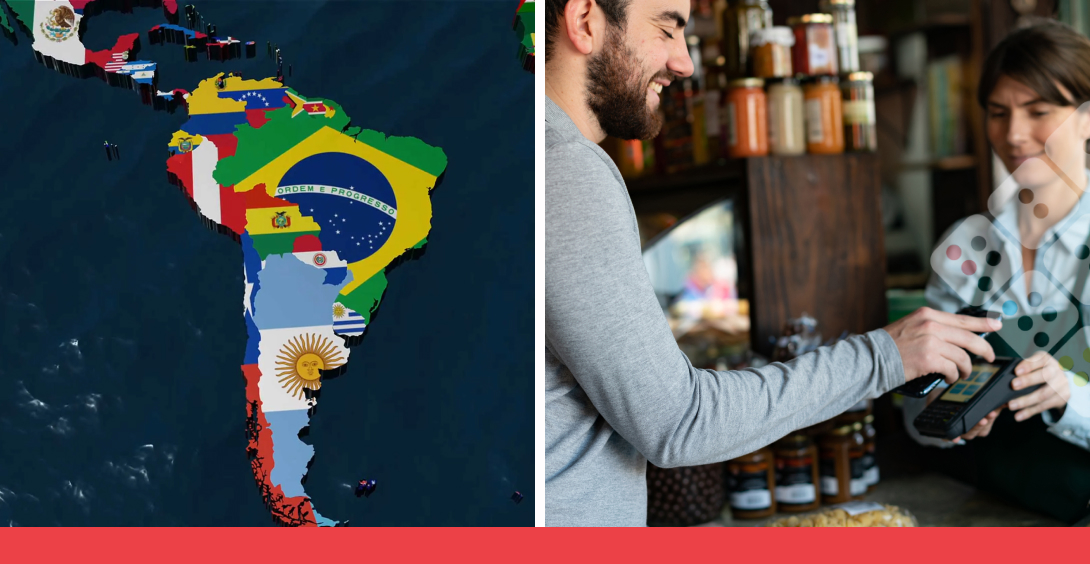 By: Gustavo Ruiz Moya, CEO of eCash for Latin America and Global Head of Open Banking, Paysafe
With rising inflation, consumers are shifting again their consumption habits and how they are paying for their services and goods, including apps that allow them to track how they spend their money. A recent study conducted by Paysafe (NYSE: PSFE) among 11,000 consumers across Europe, North America and Latin America showed the increased use of alternative payment methods (APMs), such as eCash (cash-based online payments), digital wallets, and bank transfers. 
In Latin America, as in most of the rest of the world, there has been a significant rise in e-commerce, boosted by the pandemic and subsequent lockdown measures, which has continued to grow and promote changes in consumer habits. The study surveyed 3,000 consumers across Brazil, Chile, and Peru earlier this year, with 74% of the respondents stating to have permanently changed their payment habits since the pandemic.  
Several factors are contributing to the payments' transformation. Latin America has increased its digitalization (260.2 million digital shoppers in 2022), including launching instant payments (such as Pix in Brazil) and adopting APMs (63% had used a digital or mobile wallet, eCash, or crypto), evidencing the huge potential the region has to offer when it comes to alternative payment methods.  
Although there are many differences, ranging from demographics, to banking environments and regulations, and payment preferences, to name some, there is clear commonality amongst the countries in the region. That is, there is a general tendency towards an informal economy with a big unbanked population – 45% according to the World Bank – and a preference for cash over debit or credit cards. This has been largely explained by the turbulent economic climate over the last decade, along with difficulties to access to credit, a mistrust of the system, and high fees and interest rates for debit and credit cards.   
Explaining the alternative payments surge in Brazil
When diving into Brazil, we understood why certain alternative payment methods are taking over cash, which is preferred by other markets in the region such as Peru and Mexico. Brazil has the largest e-commerce market in Latin America, generating 30 percent of e-commerce revenue in the region in 2021. In addition, Brazil has the highest smartphone adoption, a contributing factor to online shopping. In 2020, cell phone penetration was already 84 percent compared to the 72 percent in the region, and is expected to increase to 88 percent by 2025. This explains why a large portion of Brazil's e-commerce sales are done through mobile devices. In the same year, 2020, US$18 billion of sales were done through a mobile phone and sales are estimated to nearly double to US$34 billion by 2024. 
Brazil, in contrast to other regional peers, also has a higher banked population with a little over 70 percent of its 215.3 million people having a bank account, making it the third-most banked country in Latin America. And, by adding the banking and regulatory environment, we understand why the APM market is actively promoted by Central Bank to drive inclusion and ensure people who don't have access to credit cards/debit cards/bank accounts are able to make financial transactions with ease.  Following the launch of Pix by the Brazilian Central Bank, by 2021 there were 58.4 million people receiving money and more than 53 million people sent money using Pix. Bank transfers are an increasingly attractive APM for Brazilians, offering convenience and security of transactions. 
Chile another of the most developed economies in the region has a more buoyant economy and is one of the growing markets on many fronts. The rise of its gross domestic product (GDP) of 11.7% in 2021 contributed to a significant boost in e-commerce. By the end of the first quarter of 2021, online sales rose 196%. As in the case of Brazil, smartphone adoption also contributed to the increased use of APMs. Cell phone penetration was already 70% in 2020 and is forecasted to increase to 81% in 2025, which is close the average smartphone adoption of Latin America as a whole. 
Why Chileans love cards… and Peruvians don't
Chile has the highest banked population in Latin American – 74% of the population of 19.4 million people have a bank account, in comparison to a Latin American average of 49%. This is due in large part to the Chilean government's financial inclusion initiatives and banks working hard to make financial services easier for people to access. It also has one of the lowest costs of bank accounts compared to other countries in the region, and the highest number of banked citizens.   
Of the 1,000 individuals surveyed in Chile, 82% said to have used a debit card in March when paying for online purchases. This is compared to 69% for Latin America as a whole, 54% for EMEA, and 60% for North America. The only other country with such high debit card use is the UK, at 82% also.  
Peru, on the other hand with a historically low credit card adoption, has a relatively advanced digital payments system.  With a population of 33.8 million people that is a largely cash-driven, and a relatively high unbanked population – of 57% compared to that of Brazil and Chile at 30% and 26%, respectively – its consumers are very familiar with the different APMs available and increasingly comfortable using them. Smartphone adoption, now at 62%, is growing like other countries in the region and is expected to reach 70% by 2025. Online shopping has risen with e-commerce increasing 28% in 2021, together with the acceleration of APMs.  
APMs have been around for some time. Peru has had peer-to-peer (P2P) payments in the form of Yape from Banco de Crédito del Perú (BCP), the largest bank in Peru, since 2016 – and subsequently opened up to unbanked individuals in 2020. Consumers are also accustomed to QR code services, which have been encouraged by the Peruvian Central Bank. eCash and bank transfers are popular – and, data from our 1,000 consumers surveyed in Peru in April 2022, confirmed that there is appetite for greater use. 
One key conclusion of the survey among Peruvian consumers was that many people rely primarily on cash, a trend related to financial inclusion and consumers' access to financial products and services through traditional banks. Data showed that 66% of consumers in Peru think that cash is the most reliable form of payment, and 76% would be worried if they could no longer access cash. 
Alternative payment options such as eCash are particularly popular in Latin America but its use of eCash has also increased in other geographies. The global survey showed that respondents used eCash more than a year ago, while the increase was of 15% in Latin America compared to 9% across Europe and North America. Furthermore,  67% of respondents also indicated to preferred to pay for online transactions in cash if it were easy, suggesting that if merchants made eCash options more available more consumers would welcome cash to pay for e-commerce transactions. 
The durability of cash
Despite the increased use of digital wallets and bank transfers, cash remains a key way of payment in Latin America.  Payment methods such as eCash give people access to e-commerce in a way that makes them feel secure, without having to enter their financial or personal details online. When you combine this with increasing smartphone adoption, eCash is likely to continue its growth as an everyday payment choice across the region. 
Latin America is a unique and diverse market. Aside from the value of having the local knowledge and presence, it is essential to partner with a well-established player 'on the ground' that also understands the regulatory requirements needed to have instant access to local payment networks.