iupana Awards: Financial Innovation 2020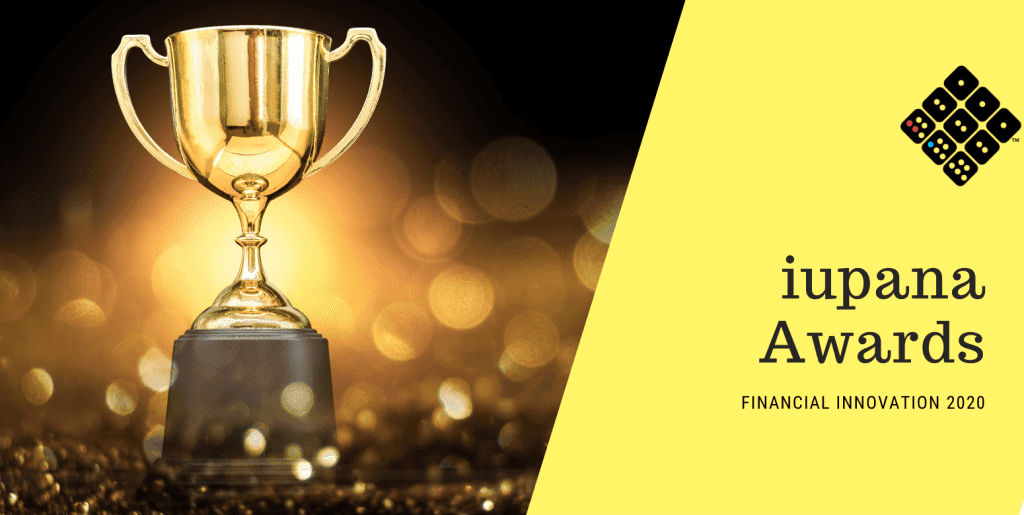 The iupana Awards for Financial Innovation, launched for the first time in 2020, recognize the most innovative women and the most innovative projects in the financial services sector in Latin America.
Disruptoras: Most innovative women in fintech and banking in 2020
Women are increasingly being heard in the financial and technology sectors. With leadership, dedication and vast experience, they have allowed the development and promotion of various projects in both sectors of the industry.
Today a gigantic network of women leaders has been formed, capable of showing their strength in the face of complex times. At iupana we want to recognize their disruptive capacity in the face of the uncertainty and adversity that the businesses in the sector have been forced to face in this period.
These awards recognize the most innovative women in financial services in Latin America.
In making our assessment, we will consider:
Innovation and the impact of the projects she has worked on
Her application of technology to face challenges in the financial sector
Her influence and leadership in the industry.
Challenges she has overcome to achieve the above mentioned achievements
Nominations are closed. Winners announced December 2020
Disruptions: Most Innovative Financial Initiatives and Projects in 2020
2020 has been a year of changes, adversities, learning … and many projects. Faced with lockdowns, the closure of physical stores, the economic crisis, unemployment and other complexities caused by the pandemic, both the banking sector and the fintech sector created many solutions in order to improve the scenario.
At iupana we have seen a vast number of digital financial projects that have allowed the economic reactivation of the region: digitization of payments for SMEs, personalized credits, digital channels of access to state subsidies, and much more.
These awards recognize the most innovative financial services projects in Latin America in 2020: new products or services launched by banks and fintechs, internal transformation projects and new business models will be valued in this category. We consider projects from all financial sectors, such as banking, payments, credits, insurance, investments, etc.
In making our assessment, we will take into account:
How novel is the project
How wisely it applied technology to meet a challenge
The challenges overcome to implement the project
The impact of the project on clients and the industry as a whole
Nominations are closed. Winners announced December 2020
General rules:
Nominations close at 5 p.m. ET on October 30, 2020
Each person can make one nomination in each category, for themselves or for another person
Projects must be developed and deployed primarily in the Latin American region to qualify
Disruptoras must be based in the Latin America region to qualify
Contact us
¿Questions? Drop us a note at premios@iupana.com