8 April, 2019
Colombia moves on bank risk regulation, fintech licensing
Colombian fintech regulation is changing to allow for new technology and data in KYC/AML processes, as well as a new licensing system for fintech startups, Jorge Castaño, head of the country's financial regulator, says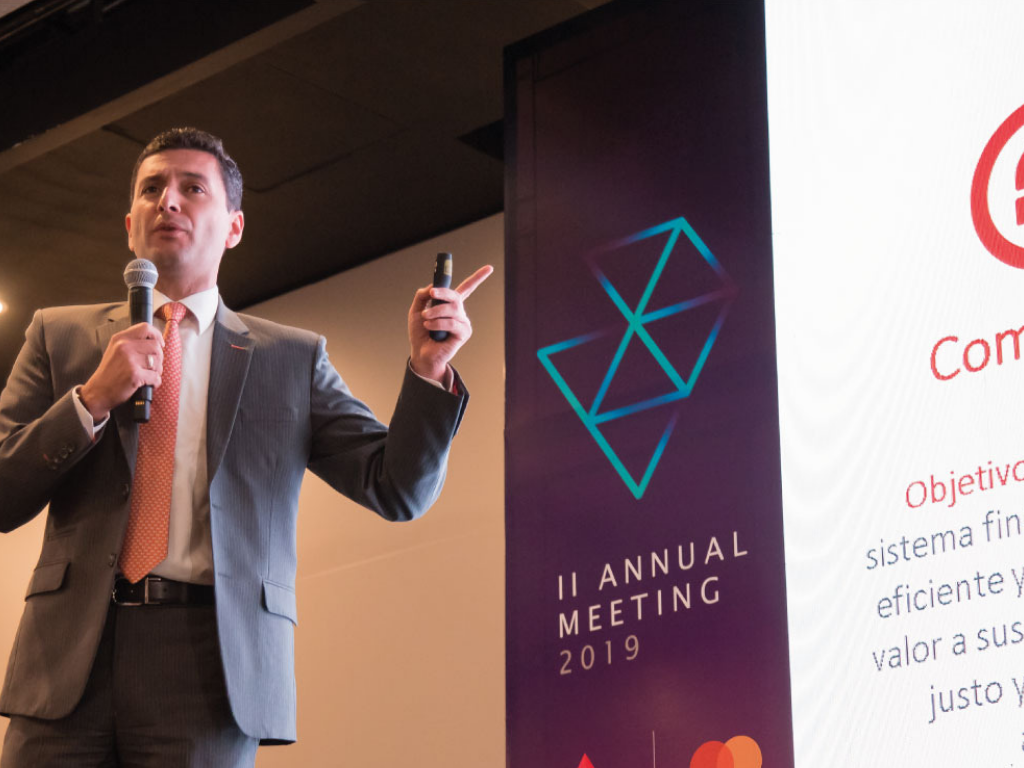 Colombian fintech regulation will soon allow for more technology and data to be used in anti-money laundering processes, as the country's financial supervisor upgrades its rules.
The local financial regulator, the Superintendencia Financiera de Colombia (SFC), also plans to make a new fintech licensing structure a "priority" this year.
Superintendent Jorge Castaño Gutiérrez announced the developments during a speech on advances in Colombian financial technology regulation, at the Colombia Fintech Association's annual meeting on April 2.
Colombia is working on changes to its system to prevent money laundering and terrorism financing, known locally as SARLAFT, said Castaño.
The new rules will open the door for financial institutions to use new technology and data sources when they run the background checks on customers that are needed to comply with anti-money laundering regulations.
"It will allow for a much more technological KYC process," he said. "And to be able to use alternative data points to what has traditionally been used when doing know-your-customer checks."
See also: CHART: Lack of financial data limits Colombian bank lending
Fintech licensing a priority
Additionally, developing a new licensing framework for fintech startups in Colombia is a "priority" for the SFC this year, Castaño said. The regulator plans to launch a three-stage process for startups: pre-application, conditional and full licenses.
Companies will be able to operate, with restrictions, with a conditional license for up to two years, he said.
See also: Mexican fintechs plan last-minute license requests
Already Colombian fintechs can get approval from the SFC to operate, but the new system aims to be more agile, scalable and better-suited to the nature of fintech companies, he said.
"We get asked if in Colombia today a neo-bank or a neo-insurer can become licensed? Yes, it can – but we want to advance to having a much more refined standard."
Currently one neo-bank and three digital wallets have been licensed in Colombia. Two more digital wallets – known by the acronym SEDPE, or sociedades especializadas en depósitos y pagos electrónicos – are in the licensing process. Additionally, one digital insurance company is in talks with the SFC to become licensed and two crowdfunding platforms have asked to use the regulatory sandbox, said Castaño. Currently 10 fintech projects are being tested in the SFC's sandbox.
The slides from Castaño's presentation can be seen here, and the full video is available here.
LatAm fintech insights
Get the scoop on how your peers, competitors and clients are using fintech to get ahead. Leave your details to receive iupana's exclusive, in-depth coverage of banking technology in Latin America and the Caribbean in your inbox on Monday mornings. (You can unsubscribe in one-click if you decide it's not for you.)