27 November, 2018
Political transition rattles Mexico's fintech industry
Ahead of Mexico's change in government, startups complain about delays while the central bank assures continuity
Secondary regulations on open banking and APIs will be published in 2020, later than expected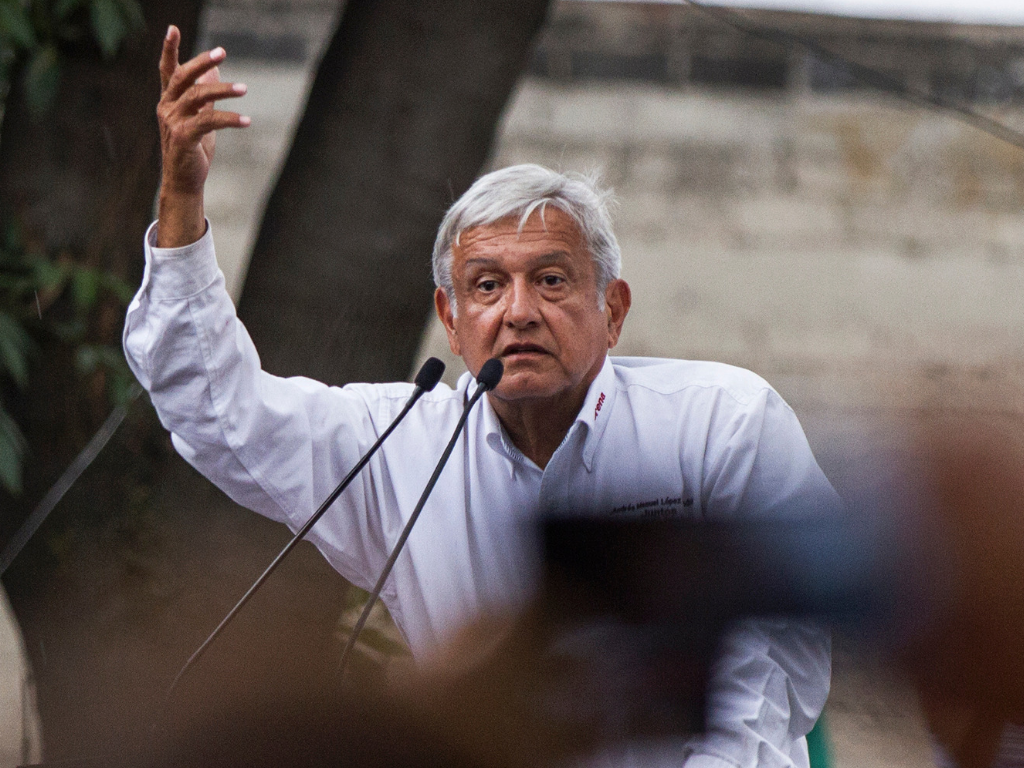 The Bank of Mexico is rushing to reassure the country's financial technology industry as complaints grow that the country's political transition is delaying progress on fintech regulations.
The fintech industry – as with the rest of the country – is waiting to see how policies develop under the government of president-elect Andres Manuel Lopez Obrador, who takes office on December 1.
A senior figure at Mexico's central bank has stressed that the transition will not affect progress or cooperation between regulators and the fintech industry, despite the exit of various key civil servants.
"The internal structure of the Mexican government goes beyond the post-holders," Viviana Garza, regulation and supervision director at the Bank of Mexico, told iupana.
"Although it's true there is a change, at the banking commission (CNBV) and the finance ministry, the teams remain in place, and that offers stability [in the process of defining secondary regulations].
"I don't see a significant impact. What needs to come out will come out, and it'll come out in the timeframes we had forecast," she added in an interview at NXTP Labs' 2018 Fintech Conference.
Even before the new administration has taken the reins, some surprise announcements have shaken public opinion.
A new rule limits all civil servants' salaries to that of the president – and Lopez Obrador announced a 40% cut in his own salary from that of his predecessor.
The head of Mexico's banking and securities commission, the CNBV, Bernardo Gonzalez Rosas, as well as some directors such as Carlos Orta, who managed regulatory policy, have been or will soon be replaced. At the same time, a new finance minister, Caros Manuel Urzua Macias, has been announced.
However, the governor of the Bank of Mexico, Alejandro Diaz de Leon, will remain in his post for a further three years, said Garza. That, in her view, offers stability through the transition.
New regulations
Still, many in the fintech industry have said they are worried about the recent spate of resignations among the regulatory bodies. Further, they say that the change in leadership is slowing the process to register new fintechs – something that is now required to operate.
Companies that already operated before the law was passed in March have 12 months to get up to speed with the new requirements. Companies established since March, however, cannot start operations until gaining regulatory approval.
The founder of one such company says his firm has not been able to operate as planned because the transition has held up publication of various details needed to register the business.
"It's positive discrimination towards the companies that were already in business," he told iupana.
For her part, Garza acknowledged delays but said they were due to the fact that startups had not submitted the necessary documentation
"In this sense, there are great challenges for the authorities. We know that in Bancaria there are around 60-70 applications and that those files are not yet complete. They have to keep working at getting them ready and perfecting them."
Mexico's fintech law was purposely drafted to be somewhat vague, allowing room for many details to be decided at the level of policy, via secondary regulations – that offers greater flexibility for the legal framework to evolve as the use of technology changes.
See also: Mexico's fintechs step into new legal era with secondary regulation details
Open banking and API rules delayed
Mexico's regulators are still working on further sets of secondary policies to be published in 2019 and 2020. That includes rules that cover transactions with virtual assets – cryptocurrencies – and use of Application Programming Interfaces, or APIs, which is highly anticipated by the industry.
The regulators are "working quickly" to get the virtual asset rules out for public consultation in January or February, and to have those for APIs ready before the legal limit of March 2020, said Garza.
That represents a change to what had been indicated previously by the CNBV. The Fintech Law offered 24 months for the regulators to finalize secondary regulations on APIs – which provide the plumbing for an open banking system. But the commission had hoped to move ahead much more quickly, given its importance.
"We want to do it before that 24-month limit – we want this regulation to be also one of the first to be published," Carlos Orta, former head of regulatory policy, told iupana in June.
See also: Mexico fast-tracks open banking rules
LatAm fintech insights
Get the scoop on how your peers, competitors and clients are using fintech to get ahead. Leave your details to receive iupana's exclusive, in-depth coverage of banking technology in Latin America and the Caribbean in your inbox on Monday mornings. (You can unsubscribe in one-click if you decide it's not for you.)