14 May, 2018
Bitt bets on regtech proposal for Caribbean blockchain pilot
Blockchain developer hopes KYC/AML plans will encourage commercial banks into project with Eastern Caribbean Central Bank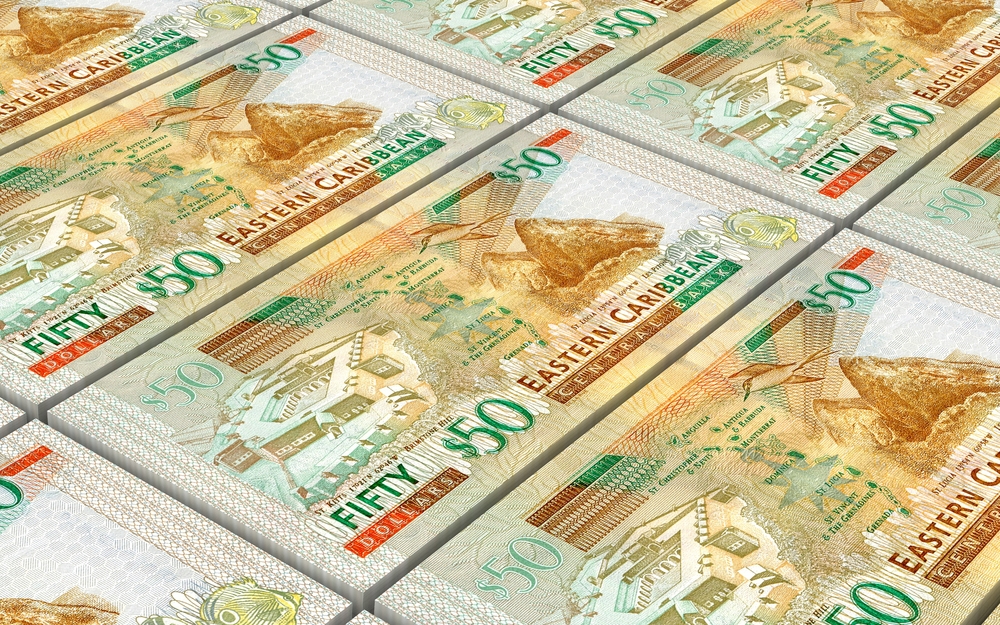 Bitt is preparing a blockchain-based answer to expensive global regulatory requirements, which it hopes will cut costs for the Caribbean's commercial banks.
The Barbados-based developer is discussing blockchain solutions for Know Your Customer and Anti-Money Laundering (KYC/AML) regulations, as part of a digital currency pilot project, CEO Rawdon Adams told iupana.
Complying with KYC/AML rules contributes to one of the "huge problems and obstacles" that the Caribbean's commercial banks face, said Adams. If their processes are inadequate, they risk being cut off from their correspondent banks – global institutions that connect them with the rest of the world for trade payments and similar operations.
A blockchain-based data warehouse could sharply cut the cost of complying, said Adams.
"Our point of focus with commercial banks is really to be able to offer a cheaper way of implementing a KYC/AML check process," he said.
"Such that the banks, perhaps in aggregate, through a warehousing solution for example, they can share the cost, make themselves more attractive for correspondent bank relationships, but also for their own internal profitability."
Central Bank pilot
The data warehousing plans are part of a broader pilot project with the Eastern Caribbean Central Bank.
The Bank has asked Bitt to develop a digital currency to operate alongside the physical Eastern Caribbean Dollar, as well as a payment and settlements platform that incorporates KYC/AML solutions. In March, Bitt and the ECCB signed an agreement to work together.
Bitt has since led a three-day workshop with the Central Bank to examine what blockchain could offer, document the central bank's current processes, and look at specific technological solutions.
As well as a green light from the Central Bank governor Timothy Antoine, Bitt now needs backing from the region's commercial banks. Those lenders make a lot of their revenues from fees – and see Bitt as a threat as well as an opportunity, Adams said.
"If you are a bank, you see a fintech company or a regtech company comes along and proposes essentially a peer-to-peer payments facilitation that disintermediates a lot of the fees that banks are drawing on, you are right to look at it very, very carefully," said Adams.
"The commercial banks have to be a part of that pilot project. It's very important for us to get to actually put the value proposition to them correctly. A lot of that revolves around KYC/AML."
Blockchain agnostic
Bitt has not decided on which blockchain to use for the Central Bank project, said Adams. The choice will depend in part on the requirements from the region's commercial banks, he said.
"We haven't decided on a blockchain right now, partly because the input of the commercial banks is very, very important. In general terms, I'd say the privacy issues can be resolved using a permission approach."
Bitt's digital wallet in Barbados uses the bitcoin blockchain.
Rawdon Adams, chief executive of Bitt, discusses the company's plans for the pilot project with the Eastern Caribbean Central Bank in detail in this week's podcast. He also details the specific challenges of blockchain technology in the Caribbean, as well as the opportunities that the technology brings in a region that is difficult for traditional logistics.
Listen to the conversation or read the transcript in English here.
LatAm fintech insights
Get the scoop on how your peers, competitors and clients are using fintech to get ahead. Leave your details to receive iupana's exclusive, in-depth coverage of banking technology in Latin America and the Caribbean in your inbox on Monday mornings. (You can unsubscribe in one-click if you decide it's not for you.)