13 September, 2018
Scotia bets on digital factories for innovation
Scotiabank is investing USD 10million each year in digital transformation, including cloud technology, says Ignacio Deschamps, group head for international banking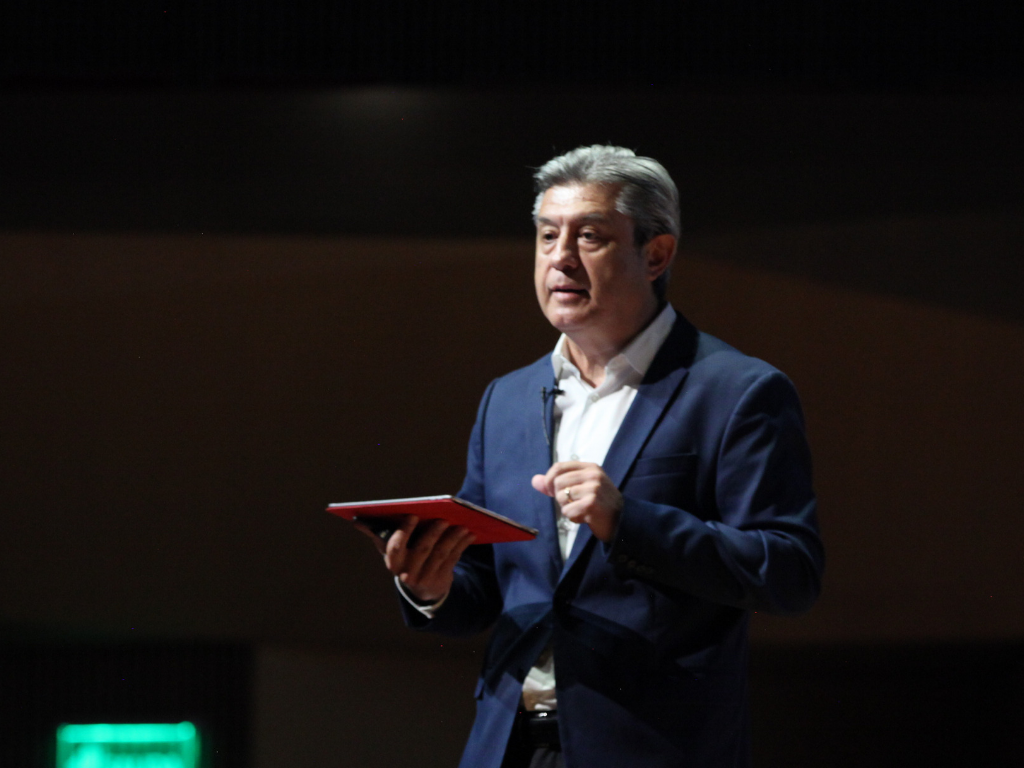 Scotiabank wants 50% of product sales and 70% of client interactions to be done digitally by 2021. To reach that goal, it's investing in digital factories in five countries to develop new digital solutions, Ignacio Deschamps, the group head for international banking and digital transformation, says.
The factories in Canada, Colombia, Mexico, Peru and Chile bring together digital experts to build solutions that, although designed for the local market, can also be replicated internationally.
"The digital banking business is a pillar of our strategy to drive growth," Deschamps said on Wednesday at a keynote speech at Finnosummit, a fintech conference for banks, startups and investors in Mexico City.
"This is the future of our business," he said, adding that the bank forecasts 20% growth in sales through digital channels this year.
Deschamps highlighted that Scotiabank invests CAD 13 million (USD 10million) each year in digital transformation, including cloud storage. Innovation advances are beginning to reduce operational costs for the institution. Artificial intelligence solutions, such as chatbots, and fewer physical processes, such as moving cash between branches and clients, are leading that change.
Fintech collaboration
Scotiabank has 20 partnerships with fintech companies in Latin America, Deschamps said. The bank views such alliances between banks and the financial technology industry as complementary.
"Our strategic alliances include venture capital, fintech, startups, accelerators, incubators, universities, as well as traditional technology partners," he said.
The bank's main goal is collaboration, he said, although investments form part of the strategy.
He highlighted deals with three private equity companies as key to that: US-based fintech investor QED, Canada-based Georgia partners, which specializes in North American startups, and Viola Ventures in Israel which focuses on cybersecurity.
The bank has also launched partnerships with startups like Konfío through investments, he said. The Mexican platform uses data to make quick lending decisions for small businesses, using Scotiabank funds.
Read also: Santander's pace of digital onboarding in LatAm shows signs of slowing
LatAm fintech insights
Get the scoop on how your peers, competitors and clients are using fintech to get ahead. Leave your details to receive iupana's exclusive, in-depth coverage of banking technology in Latin America and the Caribbean in your inbox on Monday mornings. (You can unsubscribe in one-click if you decide it's not for you.)
Quiz
Digital transformation
How well do you know the strategies of your competitors when it comes to digital transformation in Latin American banking?
Take our quiz to see!
Can I bring you dinner?
Which bank is tapping its POS network and building APIs to offer a delivery service that it hopes will boost client loyalty?
New challenger bank
A new Brazilian challenger bank called C6 Bank is close to launching. It's billing itself as the #NextBigFin. The bank is backed by the chairman of which traditional bank?
Artificial intelligence
Mexican banks are starting to use artificial intelligence tools. What's the main application of the technology currently in Mexican banks?
New threats
What's the biggest digital threat to traditional banks today?
Eeep!
Seems you're a bit behind on what the rest of the market is doing…
Why not sign up for iupana's weekly newsletter to get exclusive news and analysis each Monday on how technology is transforming financial services in Latin America and the Caribbean? (It's free!)
Not bad!
Not a bad effort…
Want to improve your score for next time? Sign up for iupana's weekly newsletter to get exclusive news and analysis each Monday on how technology is transforming financial services in Latin America and the Caribbean. (It's free!)
Nice one!
Great effort – you're clearly an expert in technology in financial services in Latin America!
Show your friends and colleagues on social media how well you did with these handy sharing buttons.