10 May, 2018
MercadoLibre's narrowing margins show costs of fintech pivot
Shopping website's payments & lending business finds fast growth but slimmer returns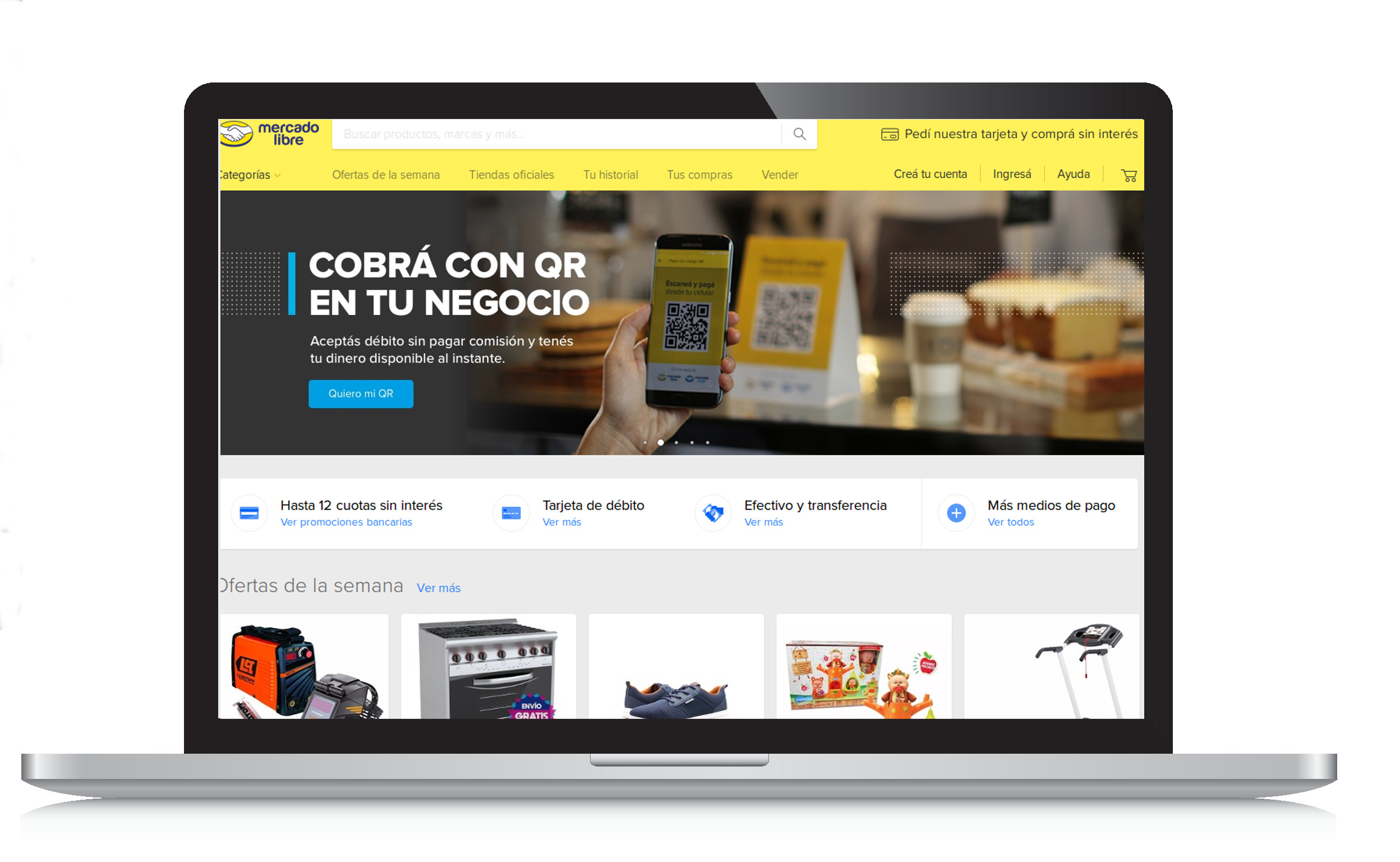 By
Sebastian Maril and Katie Llanos-Small
MercadoLibre's first quarter results have highlighted the difficulties of growing new financial services offerings. Despite rapid expansion of the services, the costs of lending and payments pushed down the ecommerce company's overall profit margin.
Payments platform MercadoPago posted impressive year-on-year revenue growth, while loans under the MercadoCrédito division continued rising.
But the cost of selling mobile points of sale (MPOS) units and provisioning for bad debt in its credit business contributed to narrower margins compared to a year earlier, Pedro Arnt, CFO, said on an earnings call.
"Rapid growth in our MPOS business … led to 409 basis points of gross margin compression as the costs of selling hardware grow," said Arnt.
Both factors contributed to MercadoLibre's pre-tax loss of USD 25million in the first quarter, down from a USD 70million profit a year earlier.
Still, the finance business is growing quickly. MercadoPago processed 74 million transactions in the first quarter, a 68% rise on the same period a year earlier. Revenue from the payments business more than doubled and sales of MPOS machines rose more than 1,000%.
"Within ten years, we would like to be Latin America's leading financial services company," Federico Sandler, investor relations manager at the Buenos Aires-headquartered company, told iupana in an interview.
"Our growth potential as a provider of financial services is impressive and we are well positioned to grab an increasing internet user base…. Roughly 60% of all the people from Mexico to Argentina are online giving us a huge upside potential."
Big data
MercadoPago, which operates in Argentina, Brazil, Mexico, Colombia, Venezuela, Chile, Uruguay and Peru, processes transactions on and off the MercadoLibre marketplace.
With each transaction, MercadoLibre collects information about its subscribers, tracks their performance and offers personalized financial solutions. In 2016, MELI launched MercadoCrédito, a lending service, which it says increases sales on the platform and user loyalty.
"We use all available data within the ecosystem to score those users that request loans to transact through MercadoLibre," Sandler told iupana.
Still, 4.66% of the merchant and consumer credit portfolio was overdue by more than 180 days in the first quarter, Arnt said on Wednesday's earnings call.
The Nasdaq-listed company's loans to merchants topped USD 100million for the first time in Q1, up from a USD 73million balance at the end of 2017. The average loan is USD 6,000 to USD 10,000 at a 40% interest rate in local currency, Sandler said.
The company has filed paperwork with Argentina's market regulator to securitize the loans. Additionally, it is in talks with Argentina's Banco Industrial to develop new products for its online subscribers.
This article was updated on May 14 to clarify that "loan losses" mentioned in MercadoLibre's earnings call referred to loans that are more than 180 days overdue.
LatAm fintech insights
Get the scoop on how your peers, competitors and clients are using fintech to get ahead. Leave your details to receive iupana's exclusive, in-depth coverage of banking technology in Latin America and the Caribbean in your inbox on Monday mornings. (You can unsubscribe in one-click if you decide it's not for you.)
Quiz
Digital transformation
How well do you know the strategies of your competitors when it comes to digital transformation in Latin American banking?
Take our quiz to see!
Can I bring you dinner?
Which bank is tapping its POS network and building APIs to offer a delivery service that it hopes will boost client loyalty?
New challenger bank
A new Brazilian challenger bank called C6 Bank is close to launching. It's billing itself as the #NextBigFin. The bank is backed by the chairman of which traditional bank?
Artificial intelligence
Mexican banks are starting to use artificial intelligence tools. What's the main application of the technology currently in Mexican banks?
New threats
What's the biggest digital threat to traditional banks today?
Eeep!
Seems you're a bit behind on what the rest of the market is doing…
Why not sign up for iupana's weekly newsletter to get exclusive news and analysis each Monday on how technology is transforming financial services in Latin America and the Caribbean? (It's free!)
Not bad!
Not a bad effort…
Want to improve your score for next time? Sign up for iupana's weekly newsletter to get exclusive news and analysis each Monday on how technology is transforming financial services in Latin America and the Caribbean. (It's free!)
Nice one!
Great effort – you're clearly an expert in technology in financial services in Latin America!
Show your friends and colleagues on social media how well you did with these handy sharing buttons.