26 April, 2018
Alipay hunts for LatAm opportunities after Openpay deal
Chinese payments giant looking for regional deals, but potential acquisition opportunities may be scarce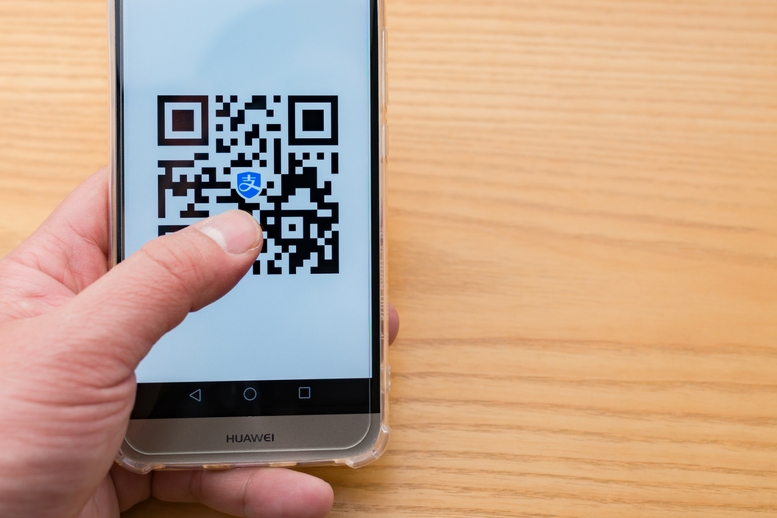 Chinese payments giant Alipay is looking at further alliances or acquisitions in Latin America. But the fragmented regional market might slow down progress, analysts say.
Alipay announced a partnership with Openpay, a Mexican digital payments platform, in March. The deal allows Alipay's 600 million users to buy from Mexican businesses that accept Openpay payments. It gives the Chinese company a foothold in a competitive market where the world's biggest payments companies – such as PayPal and Samsung Pay – are already operating.
"Openpay shares the same values as we do in helping serve Mexican merchants, giving them the opportunity to offer their services to the Chinese consumer," Souheil Badran, president of Alipay Americas told iupana.
The deal is the first for the payments platform in Latin America, and more are likely: Badran said the company was "very excited" about the opportunities.
"We will continue to explore the appropriate partnerships in the region."
The Openpay deal is non-exclusive, although the Mexican platform will be a "key partner" as Alipay looks at further moves in Latin America, Badran said.
Predicting the next move
Alipay's future deals in LatAm may be more than simple partnerships, however, analysts have told iupana. The company is said to be looking for acquisition opportunities.
"Alibaba has been looking at Latin America for a while and not made any big moves," said Michael Derham, a partner at Novam Portam, a consultancy.
"The model that they have used in other regions has been to expand through acquisitions, rather than organic growth. For example, they bought 40% of PayTM in India. They are in the market for an acquisition in Latin America."
The firm may borrow from the playbook of other members of the Alibaba Group that have struck deals with Latin companies. Mexican consumers are able to pay through local platform MercadoPago for purchases made on AliExpress, for example.
"I would expect more aggressive inroads into the Latin American payments industry [by Alipay], including potentially solutions that allow Mexican consumers to shop online in China, and even allowing Mexican consumers to use the Alipay technology for P2P payments down the line," said Lindsay Lehr, payments practice lead at Americas Market Intelligence.
Targets in question
The most attractive asset for an acquisition by Alipay would be a payments company with a well-established regional footprint, analysts said. There are few that fit that description, however.
"Each payments market in Latin America is very different, there's not many regional players," said Lehr.
And payments companies that do have a regional presence, often don't fit the profile that would make sense for the Chinese buyer
"Alipay has looked at acquiring a tech firm in Latin America, like say a Yellow Pepper," said Derham. "But they have the technological elements already – they really need a marketing solution, a company that has very strong brand recognition."
MercadoLibre's payments arm, MercadoPago, is the obvious candidate. But MercadoLibre's market capitalization stands at around USD 14 billion, meaning a stake in the business could be far more expensive than the USD 680million it spent in 2015 buying a 40% holding in PayTM.
An investor relations official for MercadoLibre declined to comment on the subject, saying the company was in talks subject to confidentiality agreements with several Chinese players.
LatAm fintech insights
Get the scoop on how your peers, competitors and clients are using fintech to get ahead. Leave your details to receive iupana's exclusive, in-depth coverage of banking technology in Latin America and the Caribbean in your inbox on Monday mornings. (You can unsubscribe in one-click if you decide it's not for you.)
Quiz
Digital transformation
How well do you know the strategies of your competitors when it comes to digital transformation in Latin American banking?
Take our quiz to see!
Can I bring you dinner?
Which bank is tapping its POS network and building APIs to offer a delivery service that it hopes will boost client loyalty?
New challenger bank
A new Brazilian challenger bank called C6 Bank is close to launching. It's billing itself as the #NextBigFin. The bank is backed by the chairman of which traditional bank?
Artificial intelligence
Mexican banks are starting to use artificial intelligence tools. What's the main application of the technology currently in Mexican banks?
New threats
What's the biggest digital threat to traditional banks today?
Eeep!
Seems you're a bit behind on what the rest of the market is doing…
Why not sign up for iupana's weekly newsletter to get exclusive news and analysis each Monday on how technology is transforming financial services in Latin America and the Caribbean? (It's free!)
Not bad!
Not a bad effort…
Want to improve your score for next time? Sign up for iupana's weekly newsletter to get exclusive news and analysis each Monday on how technology is transforming financial services in Latin America and the Caribbean. (It's free!)
Nice one!
Great effort – you're clearly an expert in technology in financial services in Latin America!
Show your friends and colleagues on social media how well you did with these handy sharing buttons.