22 April, 2019
IDB to quantify fintech's inclusion goals, boost regional fintech coordination
Under a "regional public good" initiative, the Inter-American Development Bank also wants to make cross-border fintech activity easier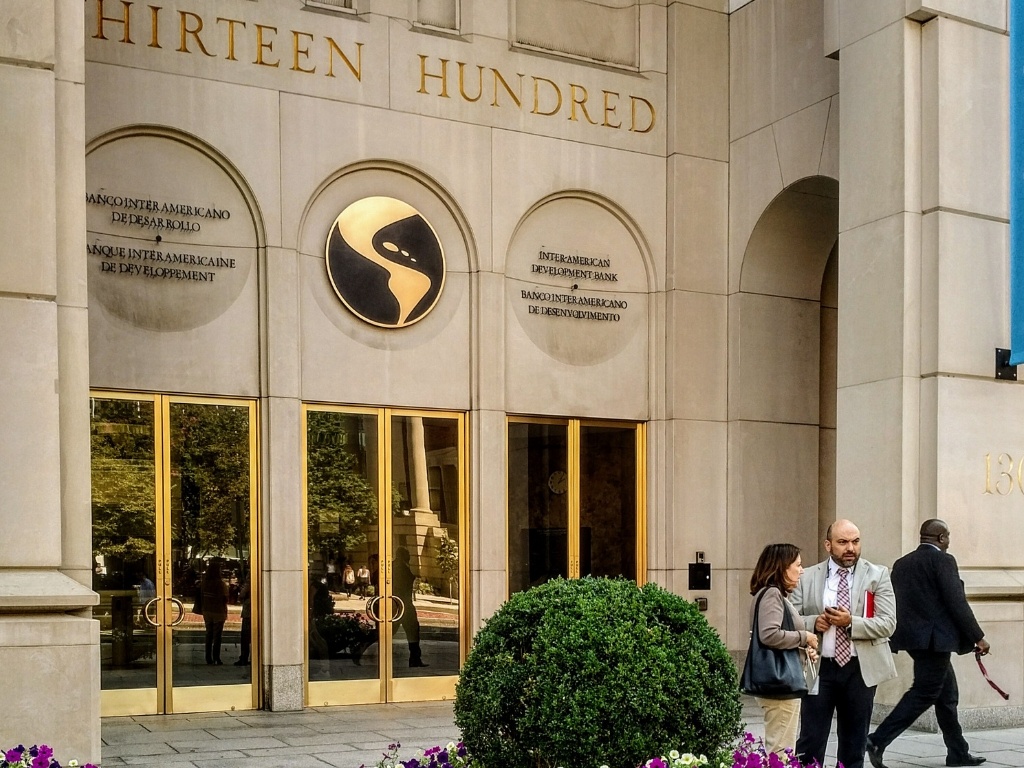 The Inter-American Development Bank wants to put hard numbers to the financial inclusion claims of Latin American fintech companies.
The bank hopes to lead a study of data from regulators and fintech startups across the region, to evaluate the impact that the growing fintech industry has on financial services, economy and society.
"Fintech companies are not NGOs that are looking for the social good, they are companies that are looking for a profit," Juan Antonio Ketterer, head of the IDB's connectivity, markets and finance division, told iupana. "However, in this case many people believe that the sector also has positive externalities, especially regarding financial inclusion."
The study – still in its conceptual stages – is one task that was identified at a meeting to kick-off a multi-year focus by the IDB on fintech as a "regional public good".
"We reached an important conclusion, that a task to look at closely is to see the impact that the development of the fintech industry is having. We still need to see the impact evaluation strategy that we'll use. Everyone has data, so it's a matter of getting everyone to share the data that they can while still respecting privacy."
By defining fintech as a regional public good and facilitating the regional meeting earlier this month, the IDB hopes to improve information sharing as well as regional coordination for fintech regulation and operations. Under the initiative, a "network" of regulators and fintech associations will meet twice a year to advance those goals.
See also: Big data, AI needed for bank cybersecurity, says OAS
Regional collaboration
While regulators are typically in conversation with fintech companies and banks in each country, the IDB's Regional Public Good network for fintech aims to facilitate a region-wide dialogue.
That allows regulators and companies to learn from the experiences of their peers in other countries, as well as informing policies of the IDB itself.
The initiative is positive for the startup sector, said Sebastian Olivera, a board member at the Uruguayan fintech association, who attended the IDB Fintech meeting this month.
"The IDB is, in some way, supporting the fintech associations," he told iupana.
Additionally, the IDB hopes to drive the creation of regional "spaces" for business. Ketterer defined such a goal as facilitating the cross-border expansion of businesses.
"That can be done in various ways, it can be done from a regulatory perspective, but it can also be done by creating a network of companies that can meet and discuss among themselves and set up reciprocal business agreements. It's not just about regulations, it's also the business network itself."
Such cross-border frameworks are particularly useful for the fintech industry, which depends heavily on scale, he added.
"It is an ambitious goal, but I think it's achievable. It's not an all or nothing goal – rather it's one with various stages."
See also: Slow UX could hurt Mexico's CoDi payments system
Sandboxes in sight
Regulatory sandboxes – facilities that allow financial services companies to test new products under controlled circumstances – were a key area of discussion at the Panama forum, said Ketterer. Regulators across Latin America take different approaches to sandboxes.
"There is a lot of diversity," said Ketterer. "Each country does it differently, and there is a series of variables. What we are trying to do is to homogenize as much as possible – at least conceptually – certain practices, so that everyone can make the most of the resources that get invested in sandboxes."
LatAm fintech insights
Get the scoop on how your peers, competitors and clients are using fintech to get ahead. Leave your details to receive iupana's exclusive, in-depth coverage of banking technology in Latin America and the Caribbean in your inbox on Monday mornings. (You can unsubscribe in one-click if you decide it's not for you.)
Quiz
Digital transformation
How well do you know the strategies of your competitors when it comes to digital transformation in Latin American banking?
Take our quiz to see!
Can I bring you dinner?
Which bank is tapping its POS network and building APIs to offer a delivery service that it hopes will boost client loyalty?
New challenger bank
A new Brazilian challenger bank called C6 Bank is close to launching. It's billing itself as the #NextBigFin. The bank is backed by the chairman of which traditional bank?
Artificial intelligence
Mexican banks are starting to use artificial intelligence tools. What's the main application of the technology currently in Mexican banks?
New threats
What's the biggest digital threat to traditional banks today?
Eeep!
Seems you're a bit behind on what the rest of the market is doing…
Why not sign up for iupana's weekly newsletter to get exclusive news and analysis each Monday on how technology is transforming financial services in Latin America and the Caribbean? (It's free!)
Not bad!
Not a bad effort…
Want to improve your score for next time? Sign up for iupana's weekly newsletter to get exclusive news and analysis each Monday on how technology is transforming financial services in Latin America and the Caribbean. (It's free!)
Nice one!
Great effort – you're clearly an expert in technology in financial services in Latin America!
Show your friends and colleagues on social media how well you did with these handy sharing buttons.