14 January, 2019
BancoEstado plans wallet, aims for scale with ComprAquí
The Chilean bank is preparing to scale its mobile POS system ComprAquí, and studying options to develop digital wallet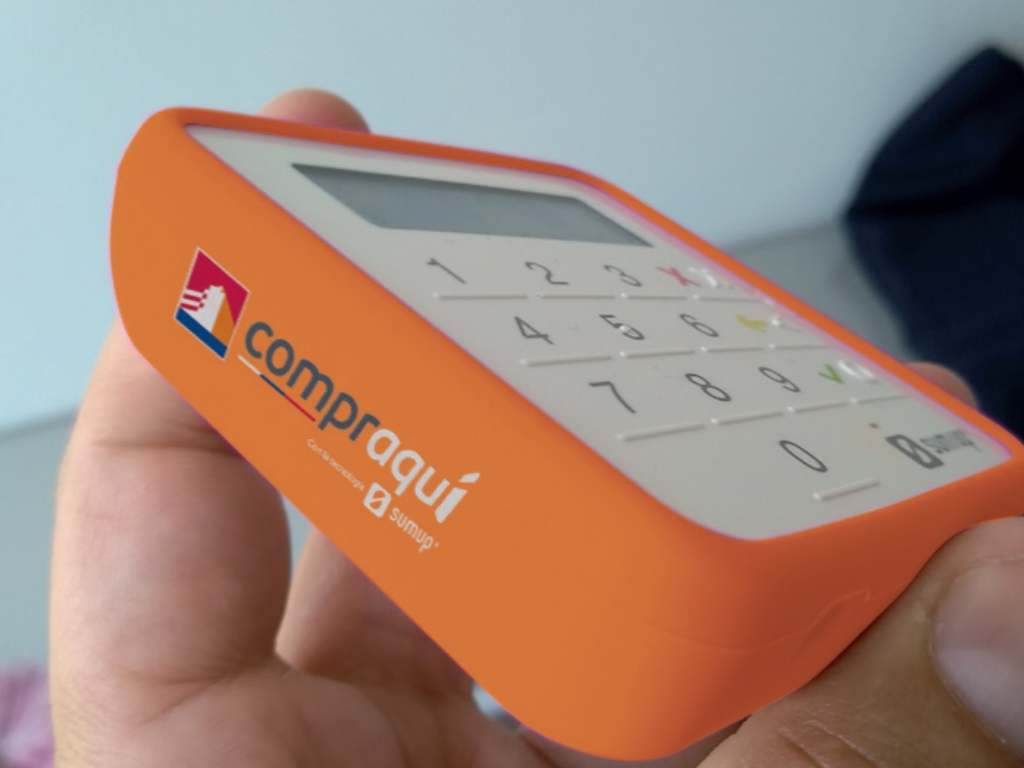 BancoEstado is hoping to make strides in the Chilean payments industry, with plans to develop its own mobile wallet and massively scale a new mobile point of sale system this year.
The state-owned Chilean bank is looking into developing its own digital wallet, Leopoldo Quintano, Banco Estado's head of quality and marketing, told iupana.
A digital wallet would allow account holders to pay businesses for goods and services with their mobile phones. It will compete with similar products from other banks, such as Bci's MACH, which is also aiming for widespread adoption.
The digital wallet plans follow the success of a partnership with PagoClick, a mobile wallet that can be used to pay for gas. BancoEstado agreed a deal with the product, owned by gas station network Copec, in mid-2018. That connected BancoEstado accounts to the system.
"It was a tremendous success," said Quintano of the deal. "More than 400,000 transactions went through in just a couple of months."
BancoEstado is a state-owned bank with a financial inclusion objective, although it also competes with privately owned banks.
The bank is the largest deposit taker in Chile – with a 20% market share – although it disburses just 15% of the loans in the country. It has a lower profitability, in terms of return on average equity, than its commercial competitors. However, its reach gives it an advantage in electronic payments, which require widespread adoption by individuals and businesses for success.
Already BancoEstado offers free basic current accounts, known as Cuenta RUT, to anyone with a national ID. It has around 11 million individual CuentaRUT account holders, in a country with a population of around 18 million. Around a million of those CuentaRUT holders regularly transfer money to other accounts over that system, said Quintano.
MPOS scale goal
BancoEstado also aims to scale its new mobile point of sale system rapidly in the coming months.
The new system, known as ComprAquí, is intended to offer a simple payments option for small businesses that mainly use cash. The device connects with merchants' smartphones, allowing them to accept card payments.
BancoEstado piloted the program in the fourth quarter of 2018, and has regulatory approval for a mass rollout.
"Now we are going to expand it," said Quintano. "We want to reach a large number of clients."
BancoEstado developed the technology through a joint venture with SumUp, a European financial technology company which also operates in Brazil.
ComprAquí will go head to head with Chilean merchant aquirer network Transbank, which dominates the local market for card payments. Transbank's continued market leadership has been under question recently: the local competition authority ruled against Transbank last year, and subsequently Santander said it would end its 20-year old merchant acquirer deal with the company.
See also: Chile encourages new card companies, payments processors
LatAm fintech insights
Get the scoop on how your peers, competitors and clients are using fintech to get ahead. Leave your details to receive iupana's exclusive, in-depth coverage of banking technology in Latin America and the Caribbean in your inbox on Monday mornings. (You can unsubscribe in one-click if you decide it's not for you.)
Quiz
Digital transformation
How well do you know the strategies of your competitors when it comes to digital transformation in Latin American banking?
Take our quiz to see!
Can I bring you dinner?
Which bank is tapping its POS network and building APIs to offer a delivery service that it hopes will boost client loyalty?
New challenger bank
A new Brazilian challenger bank called C6 Bank is close to launching. It's billing itself as the #NextBigFin. The bank is backed by the chairman of which traditional bank?
Artificial intelligence
Mexican banks are starting to use artificial intelligence tools. What's the main application of the technology currently in Mexican banks?
New threats
What's the biggest digital threat to traditional banks today?
Eeep!
Seems you're a bit behind on what the rest of the market is doing…
Why not sign up for iupana's weekly newsletter to get exclusive news and analysis each Monday on how technology is transforming financial services in Latin America and the Caribbean? (It's free!)
Not bad!
Not a bad effort…
Want to improve your score for next time? Sign up for iupana's weekly newsletter to get exclusive news and analysis each Monday on how technology is transforming financial services in Latin America and the Caribbean. (It's free!)
Nice one!
Great effort – you're clearly an expert in technology in financial services in Latin America!
Show your friends and colleagues on social media how well you did with these handy sharing buttons.