13 May, 2019
With open banking plan, Brazil takes aim at big banks
Brazilian Central Bank advances with financial data sharing framework, which is set to bring unprecedented transparency – and competition – to the country's banking system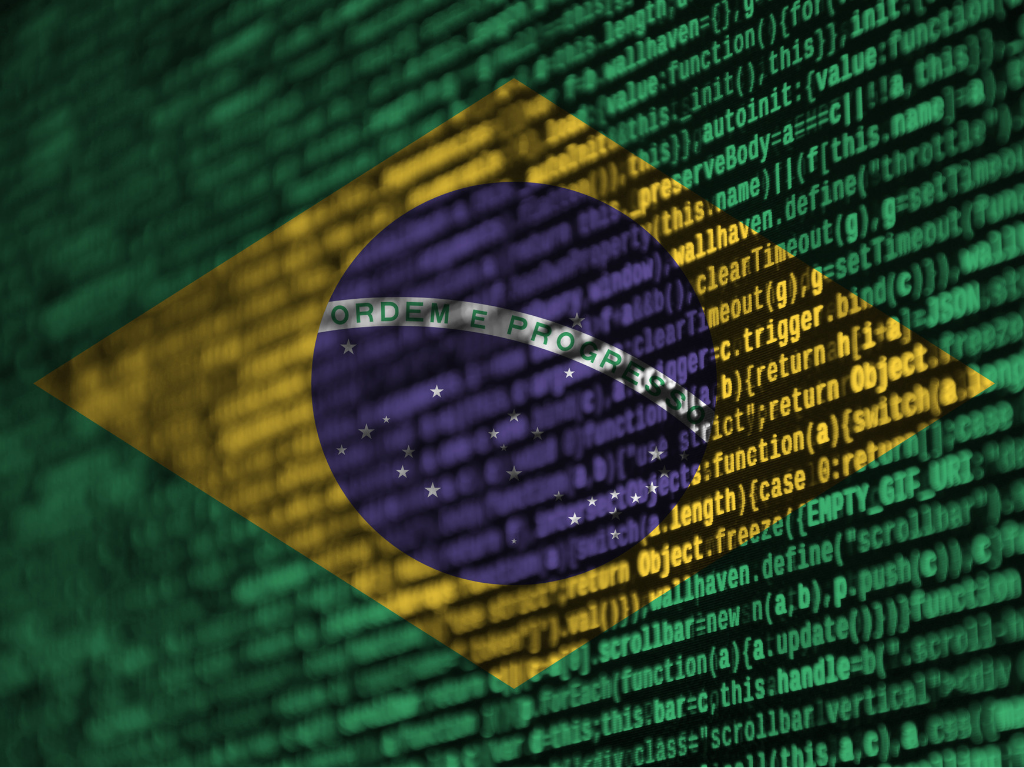 Brazil's Central Bank has shown it is serious about forcing competition into the country's highly concentrated banking system, laying out plans for groundbreaking open banking regulation.
The new rules will force the country's biggest five banks – which alone hold 80% of Brazilian deposits – to share customer data with third parties.
"Open banking provides a lot of transparency and the ability for consumers to compare services and prices," said Larissa Arruy, partner at Brazilian law firm Mattos Filho.
"Traditional banks already deal with competition. The new thing now is that the consumers will have the information so visibly and will be able to compare without major effort."
The Central Bank will launch a public consultation on draft legislation later this year, with the aim of implementing the new rules in the second half of next year.
"It has a lot of potential for disruption," said Arruy. "And the central bank is being very careful in the way that it is addressing the market and establishing the new standards for data sharing."
Proponents say that the transparency promised by open banking will be a victory consumers, who will benefit from lower fees and better interest rates. The changes are also likely to allow fintech startups and Brazil's smaller banks to grow their market share, by making it easier for customers to switch providers.
See also: Aggregators next big fintech threat for banks, says Bradesco CIO
Triple whammy
Open banking is one of a series of incoming regulatory changes that have the potential to fundamentally reshape Brazil's financial services industry.
Also in the works is an overhaul of Brazil's payments industry, which could sharply cut revenues for banks and payments companies, and a regulatory sandbox for testing new products in a controlled environment.
The trio of changes are all slated to take effect in late 2020.
"Those three things, individually and in combination, are very important for Brazil's financial ecosystem," said Bruno Diniz, managing partner at Spiralem Consulting in São Paulo.
"After 2020, there is the potential for a lot of change, and many players, including BigTech, are waiting to leverage those changes."
See also: Brazil's banks test open banking platforms
Brazil's open banking questions
For now, Brazil's financial industry is keenly awaiting the specifics on how the data sharing framework will be implemented.
Globally, banks and other companies that offer data for others to use, charge for the service. Pricing takes a variety of models, including per-transaction or per-consultation fees and subscriptions for ongoing usage.
So far, Brazil's Central Bank has said it will allow banks to charge for data, and that it will allow the industry to decide how best to organize that. But some are skeptical that industry players will be able to agree on pricing.
"If the market can't reach a consensus on the costs, the Central Bank may impose regulations," said Bruno Balduccini, partner at Pinheiro Neto in Brazil.
Then there is the issue of Brazil's consumer protection legislation, which makes all companies in a product supply chain liable for claims from end users.
Balduccini gives the example of a hypothetical customer's data shared between a large bank, a small bank and a fintech.
"If a hacker manages to get in, somewhere, and empties out their main bank account, who's responsible? Who should pay? There are a lot of discussions about this aspect of the consumer regulation and open banking," said Balduccini.
See also: Brazilian banks prioritize API development
Data sharing vs data privacy
Technical aspects of how the information will be shared between banks and startups also need to be defined. Application programming interfaces (APIs) are the modern standard for open banking – offering security and reliability. But the technical component goes beyond that, and includes questions of how banks can get client consent for data sharing.
"This is connected to cybersecurity and data privacy," said Arruy. "The traditional players in financial services are used to dealing with this for a long time, they have adopted mechanisms to ensure they always comply with these requirements – and they want to make sure that other players have to adhere to the same requirements."
LatAm fintech insights
Get the scoop on how your peers, competitors and clients are using fintech to get ahead. Leave your details to receive iupana's exclusive, in-depth coverage of banking technology in Latin America and the Caribbean in your inbox on Monday mornings. (You can unsubscribe in one-click if you decide it's not for you.)
Quiz
Digital transformation
How well do you know the strategies of your competitors when it comes to digital transformation in Latin American banking?
Take our quiz to see!
Can I bring you dinner?
Which bank is tapping its POS network and building APIs to offer a delivery service that it hopes will boost client loyalty?
New challenger bank
A new Brazilian challenger bank called C6 Bank is close to launching. It's billing itself as the #NextBigFin. The bank is backed by the chairman of which traditional bank?
Artificial intelligence
Mexican banks are starting to use artificial intelligence tools. What's the main application of the technology currently in Mexican banks?
New threats
What's the biggest digital threat to traditional banks today?
Eeep!
Seems you're a bit behind on what the rest of the market is doing…
Why not sign up for iupana's weekly newsletter to get exclusive news and analysis each Monday on how technology is transforming financial services in Latin America and the Caribbean? (It's free!)
Not bad!
Not a bad effort…
Want to improve your score for next time? Sign up for iupana's weekly newsletter to get exclusive news and analysis each Monday on how technology is transforming financial services in Latin America and the Caribbean. (It's free!)
Nice one!
Great effort – you're clearly an expert in technology in financial services in Latin America!
Show your friends and colleagues on social media how well you did with these handy sharing buttons.