3 September, 2018
Banxico toughens card issuer rules, encourages innovation
New regulations for debit and credit card transactions in Mexico will encourage tech innovation to fight fraud, central bank hopes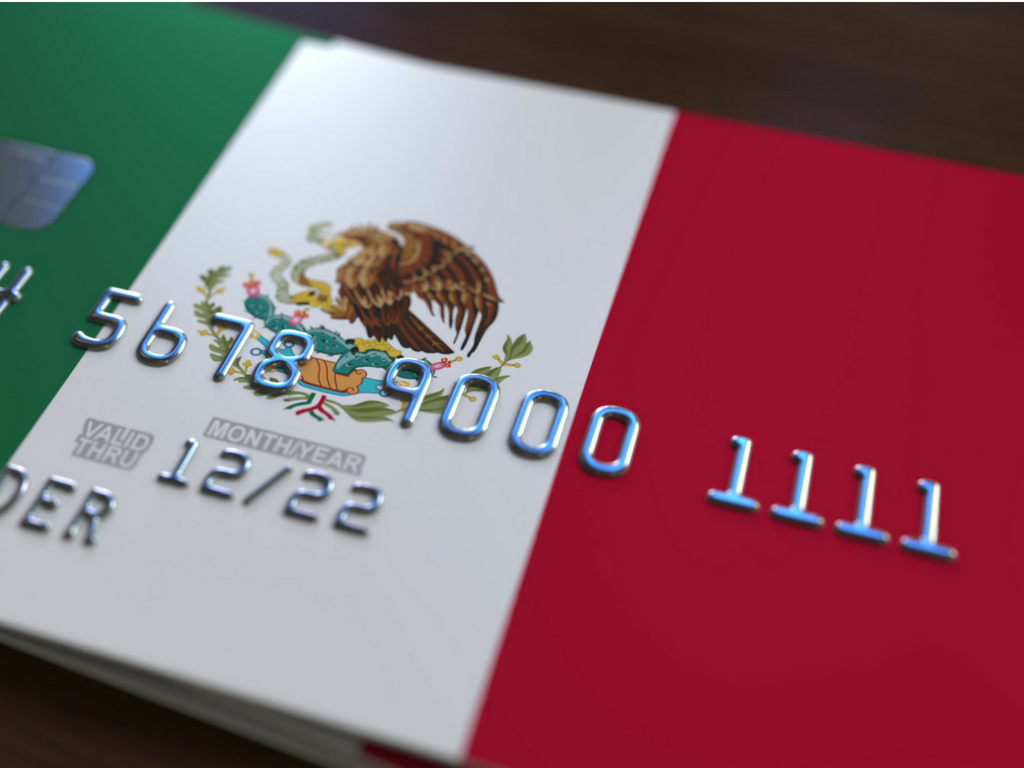 Mexico wants debit and credit card issuers to use new technology to authenticate payments and fight card fraud.
By doing so, the country's regulator hopes to cut the rate of card rejections in shops and online payments, and thereby increase the use of card-based payments in Mexico.
The Bank of Mexico is planning new regulations for debit and credit card transactions that would make it easier to use innovative technology for authentication.
The rules would allow cardholders to keep their card information on any kind of device – not just a mobile phone, for example. And they require transactions to be authenticated with two elements: either something the cardholder has (such as a physical card), knows (such as a PIN), or biometric data (such as a fingerprint).
"We see it appropriate to open the possibility for credit institutions and other card issuers to use a broader range of strong authentication tools, in line with technological advances in the area and international best practice," it said.
Banxico stressed that the new requirements are technology-agnostic, and should not stop issuers and merchants from using innovative authentication methods – such as with contactless technology.
Additionally, debit card holders would be eligible for the same protection from fraudulent transactions as credit card holders.
All up, the regulatory change aims to modernize rules for debit and credit card transactions, the central bank said.
"With these changes, we hope to continue encouraging the protection of users' interests, the acceptance of card payments, competition in the market, smooth functioning of the payments systems and healthy development of the financial system," Banxico said.
Banxico first proposed new regulations for debit and credit cards earlier this year. The draft rules released last week follow a first round of public consultation in May. It is now accepting comments until September 5 on the revised regulations.
Mexico's fintech regulations advance
The proposals come as Mexico's fintech startups get to grips with a swathe of new regulation under the new Fintech Law.
Next week marks the six-month anniversary since the groundbreaking legal framework was passed by Mexican lawmakers. It's also the deadline for the first set of detailed policy specifications – secondary regulations – to come into force.
The rules require startups to establish strong protocols to prevent their services being used for money laundering or other illicit purposes. In contrast to early versions of such regulation for other types of financial institutions in Mexico, the anti-money laundering rules for fintechs do not simply set out a list of requirements, says Mexican fintech lawyer Eliseo Vite. Rather, it puts responsibility on each company to examine their business models and draw up a bespoke compliance plan.
At the same time, the secondary regulations open the way for digital onboarding, opening the door for greater financial inclusion.
LatAm fintech insights
Get the scoop on how your peers, competitors and clients are using fintech to get ahead. Leave your details to receive iupana's exclusive, in-depth coverage of banking technology in Latin America and the Caribbean in your inbox on Monday mornings. (You can unsubscribe in one-click if you decide it's not for you.)
Quiz
Digital transformation
How well do you know the strategies of your competitors when it comes to digital transformation in Latin American banking?
Take our quiz to see!
Can I bring you dinner?
Which bank is tapping its POS network and building APIs to offer a delivery service that it hopes will boost client loyalty?
New challenger bank
A new Brazilian challenger bank called C6 Bank is close to launching. It's billing itself as the #NextBigFin. The bank is backed by the chairman of which traditional bank?
Artificial intelligence
Mexican banks are starting to use artificial intelligence tools. What's the main application of the technology currently in Mexican banks?
New threats
What's the biggest digital threat to traditional banks today?
Eeep!
Seems you're a bit behind on what the rest of the market is doing…
Why not sign up for iupana's weekly newsletter to get exclusive news and analysis each Monday on how technology is transforming financial services in Latin America and the Caribbean? (It's free!)
Not bad!
Not a bad effort…
Want to improve your score for next time? Sign up for iupana's weekly newsletter to get exclusive news and analysis each Monday on how technology is transforming financial services in Latin America and the Caribbean. (It's free!)
Nice one!
Great effort – you're clearly an expert in technology in financial services in Latin America!
Show your friends and colleagues on social media how well you did with these handy sharing buttons.