13 August, 2018
Mexican banks turn to artificial intelligence for loyalty boost
Mexican banks take to chatbots in a bid for client loyalty, but are cautious about artificial intelligence for detecting fraud and other risky transactions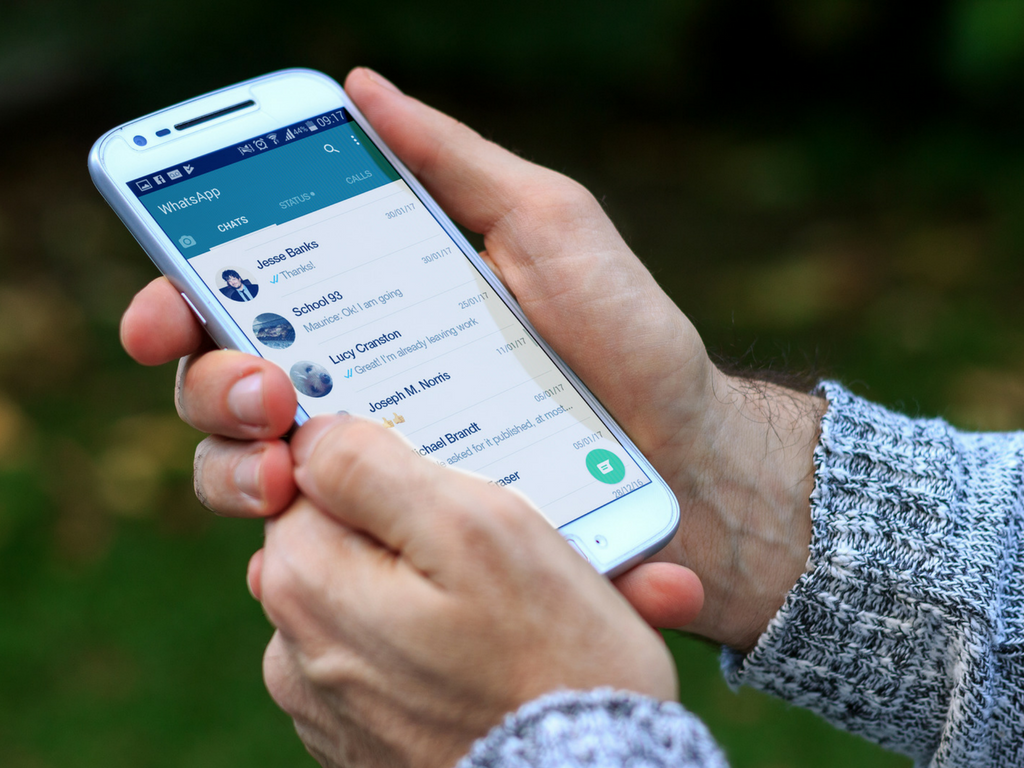 Mexican banks – already keen on digital solutions to optimize their processes and drive customer loyalty – are quickly seeing the benefits of artificial intelligence.
Together with Brazil and the UK, Mexico is one of the countries where banks show most enthusiasm for using AI, according to a study published in June by GFT, an IT consultancy, which surveyed banks in eight countries.
However, Mexico's banks are choosing the applications carefully. Many have rapidly taken to AI to power advanced chatbots. But for the moment, many prefer not to leave fraud or anti-money laundering detection in the control of such new technology.
Still, interest is high. Of those surveyed in Mexico, 63% said AI was an important element in their operations – compared to countries like Germany or Switzerland, where the majority did not see it as a strategic tool.
"Mexico has really accelerated in the last few years," Rodrigo Kuri, chief digital officer at Citibanamex, told iupana. "It's an important hub of technological development and entrepreneurship. Even though I'd say that it's three years behind what has happened in the European market when it comes to technology in all verticals of financial services – savings, lending, insurance, payments – the speed of adoption that you can see with this technology, by banks and by consumers, is huge."
The main developments for AI in Mexico are taking place in the area of virtual assistants for clients, according to specialists and the GFT survey, followed by robotic process automation initiatives, robo-advisory and personalized client interfaces.
At the same time – and in contrast to other countries – banks hope that client loyalty will be the key benefit of using AI, alongside cutting costs and streamlining processes.
Hey there! I am using WhatsApp.
BBVA Bancomer, the country's biggest financial institution, had this in mind when it launched its most recent product. At the start of August, Bancomer presented its new virtual assistant, which allows clients and potential clients to chat with the bank via WhatsApp.
It follows the launch of Commerce360 in Mexico late last year. The tool uses big data and machine learning to give businesses aggregated financial statistics on their customers and trends in the local area.
Citibanamex, Mexico's second-biggest bank, is also using AI in its chatbot, which welcomes customers and guides them through the company's products and services. The bank is aiming to broaden the information that it will be able to offer, to show comparisons on interest rates, fees and similar products, as well as to respond to questions that currently need routing through call centers or a branch.
The bank is using machine learning to process large pools of data – which even five years ago would have been difficult to manage and store – to drive algorithms allowing personalization of savings and lending products to clients. At the same time, the bank also uses it to detect fraud – although it's cautious about leaving the alarm solely in robotic hands.
"At the global level, there are some very robust, standardized processes to identify money laundering that are proven to be very efficient, but these are not areas in which we want to change direction at the moment… although there is no doubt that we do use machine learning models to identify transactions, both fraudulent ones as well as those that look fraudulent but are not," said Kuri.
Long road
AI technology is still in its early days. The biggest challenge, on top of the inherent cognitive limitations of AI – which does not yet have the same ability to learn or communicate as humans do – is the lack of local specialists who can develop applications, according to the GFT survey.
Many of the local arms of international banks are looking for effective ways to integrate advances made at the headquarters. HSBC, for example, launched in late July its first international machine learning projects with Google Cloud Platform, to increase migration of data and applications to the cloud. And the bank is working with IBM to develop an application that can extract and digitize documents and key commercial information.
Such advances are yet to land in Mexico.
LatAm fintech insights
Get the scoop on how your peers, competitors and clients are using fintech to get ahead. Leave your details to receive iupana's exclusive, in-depth coverage of banking technology in Latin America and the Caribbean in your inbox on Monday mornings. (You can unsubscribe in one-click if you decide it's not for you.)
Quiz
Digital transformation
How well do you know the strategies of your competitors when it comes to digital transformation in Latin American banking?
Take our quiz to see!
Can I bring you dinner?
Which bank is tapping its POS network and building APIs to offer a delivery service that it hopes will boost client loyalty?
New challenger bank
A new Brazilian challenger bank called C6 Bank is close to launching. It's billing itself as the #NextBigFin. The bank is backed by the chairman of which traditional bank?
Artificial intelligence
Mexican banks are starting to use artificial intelligence tools. What's the main application of the technology currently in Mexican banks?
New threats
What's the biggest digital threat to traditional banks today?
Eeep!
Seems you're a bit behind on what the rest of the market is doing…
Why not sign up for iupana's weekly newsletter to get exclusive news and analysis each Monday on how technology is transforming financial services in Latin America and the Caribbean? (It's free!)
Not bad!
Not a bad effort…
Want to improve your score for next time? Sign up for iupana's weekly newsletter to get exclusive news and analysis each Monday on how technology is transforming financial services in Latin America and the Caribbean. (It's free!)
Nice one!
Great effort – you're clearly an expert in technology in financial services in Latin America!
Show your friends and colleagues on social media how well you did with these handy sharing buttons.