19 September, 2018
Threat of big tech remains in Mexico despite Fintech Law
Banks and regulator agree: big tech companies storming into the Mexican market could leave competitors behind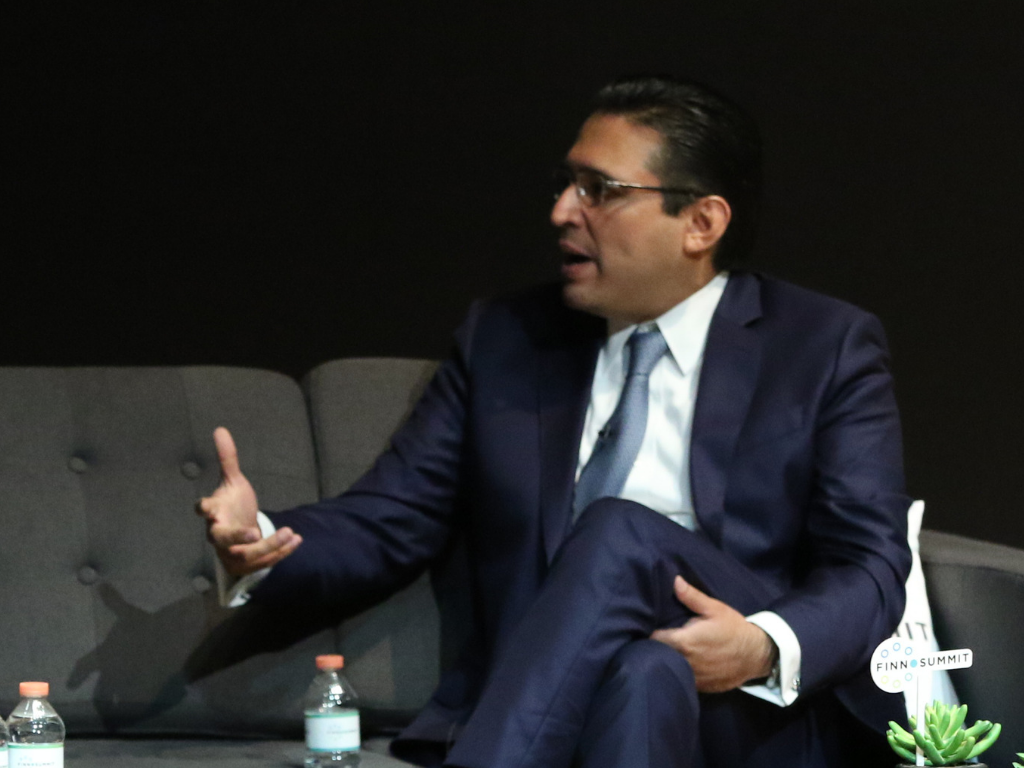 As fintech startups and banks work to comply with Mexico's new Fintech Law, a question has started floating around the sector: Who will regulate the advance of tech giants like Amazon or Google if, or when, they storm into the market?
Traditional institutions and new entrants offering digital solutions in payments and financial services say that the new legislation is even-handed and gives startups the necessary degree of transparency to cultivate trust between users and investors.
However, they are cautious about the impact of new players with big spending power.
"It remains to be seen what the role of the regulator will be regarding Big Tech companies when, suddenly, Facebook, WhatsApp or Google decide to launch banks, as some of them already have," said Bernardo González Rosas, president of Mexico's National Banking and Securities Commission (CNBV), said at Finnosummit, held last week in Mexico City.
"This will have truly important destabilizing effects in the financial sector. It's possible that several banks won't be able to compete with these business models."
Recently, Citibanamex, one of the largest lenders in the country, raised similar concerns in local media, saying the new Fintech Law should clarify rules around taking deposits. Banks would be at a disadvantage when facing digital giants that are now entering with products like Amazon Pay or Apple Pay, if they're not forced to comply with the same conditions, officials said.
Rules to come
González Rosas added that the secondary regulations published early last week are far from being written in stone. Since, by it's nature, the Fintech Law regulates companies in a state of change, elements such as transaction limits for electronic payment companies and crowdfunding platforms should be revised at least twice a year, he said.
However, with a few months left until a new administration takes office in Mexico, the CNBV director left the question of regulating big tech companies open.
Likewise, there are many parts of the secondary legislation that the market is still waiting for.
"A lot has been said about the regulatory sandbox and what is known in this law as innovative models. We need more clarity as to how they'll operate," said Eduardo Morales, who runs the startup acceleration program in Startupbootcamp FinTech.
"There's also the topic of open banking and APIs. Obviously, the regulator is making an effort to have everything ready, I'd say, as quickly as possible," added Morales, pointing out that the CNBV already ran the first API pilot test with four banks – HSBC, Citibanamex and BBVA Bancomer and local Banregio – while startups are working on interconnecting with financial institutions.
Meanwhile, startups are racing to comply with the newly-released details of the Fintech Law. Most will need to invest in new hires to meet the requirements of the secondary regulations published last week – but many are positive the framework offers the stability required to attract new investors.
"If you have an airline you want the clearest laws to prevent planes from crashing. The same applies here. You want the system to be as safe as possible and in that sense, we know the law works," said Manuel Rivero, Banregio CEO, adding that the bank is investing in APIs.
Read also: Mexico fast tracks open banking rules | Citibanamex mulls developer API strategy | Banregio targets bigger presence in clients' lives with digital services | AliPay hunts for LatAm opportunities after Openpay deal
LatAm fintech insights
Get the scoop on how your peers, competitors and clients are using fintech to get ahead. Leave your details to receive iupana's exclusive, in-depth coverage of banking technology in Latin America and the Caribbean in your inbox on Monday mornings. (You can unsubscribe in one-click if you decide it's not for you.)
Quiz
Digital transformation
How well do you know the strategies of your competitors when it comes to digital transformation in Latin American banking?
Take our quiz to see!
Can I bring you dinner?
Which bank is tapping its POS network and building APIs to offer a delivery service that it hopes will boost client loyalty?
New challenger bank
A new Brazilian challenger bank called C6 Bank is close to launching. It's billing itself as the #NextBigFin. The bank is backed by the chairman of which traditional bank?
Artificial intelligence
Mexican banks are starting to use artificial intelligence tools. What's the main application of the technology currently in Mexican banks?
New threats
What's the biggest digital threat to traditional banks today?
Eeep!
Seems you're a bit behind on what the rest of the market is doing…
Why not sign up for iupana's weekly newsletter to get exclusive news and analysis each Monday on how technology is transforming financial services in Latin America and the Caribbean? (It's free!)
Not bad!
Not a bad effort…
Want to improve your score for next time? Sign up for iupana's weekly newsletter to get exclusive news and analysis each Monday on how technology is transforming financial services in Latin America and the Caribbean. (It's free!)
Nice one!
Great effort – you're clearly an expert in technology in financial services in Latin America!
Show your friends and colleagues on social media how well you did with these handy sharing buttons.