28 August, 2018
Chile encourages new card companies, payments processors
Central Bank of Chile proposes new rules to allow more card companies to enter the market, sets out contingency plan for clearing system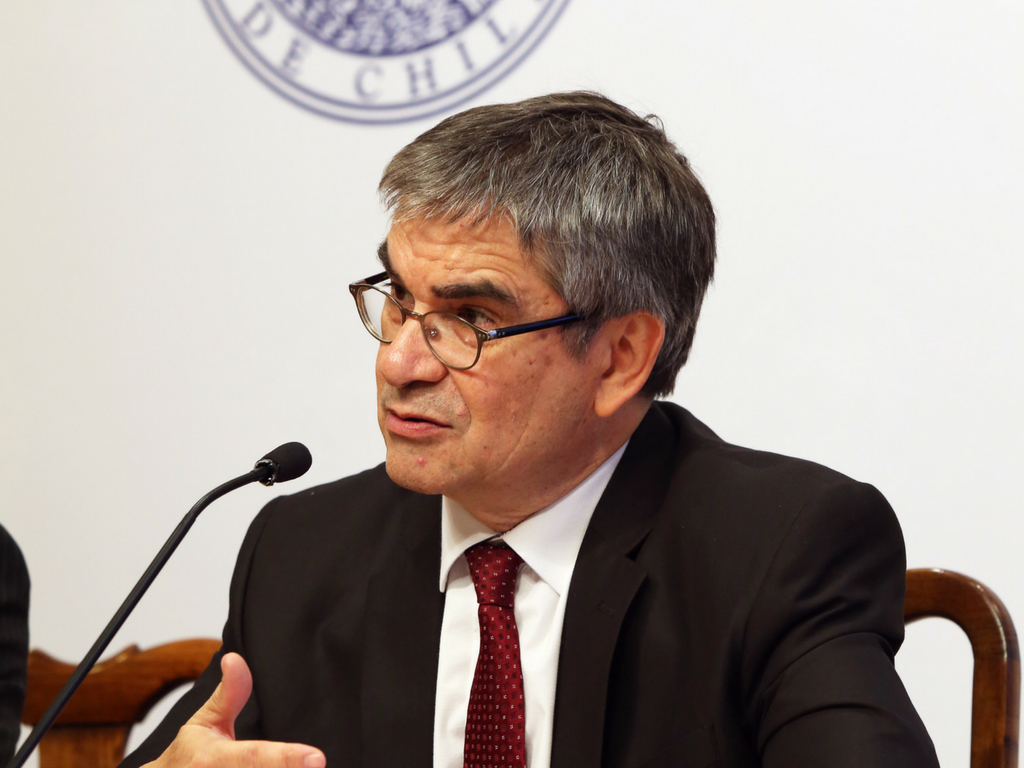 Chile's Central Bank wants to make it easier for international debit and credit card issuers to enter the market.
It plans to lower the requirements for new payment card brands to launch in Chile by making them more "flexible". It did not go into details on how it planned to do so, however.
"Having new participants issuing and operating payments cards is a desirable goal, but the existing rules could imply an unwanted barrier to entry and operation," the Central Bank said.
As well as welcoming in new card issuers, the Central Bank wants to make it easier for payments processors to operate. The proposed rule-change would make it easier for small-scale payments gateways to operate. The Bank hopes to foster micro payments and, as a result, financial inclusion with such moves.
The Central Bank, led by governor Mario Marcel (pictured), has set out the proposed new rules on its website, and is taking comments until September 24.
Payments system back-up plans
At the other end of the spectrum, Chile set out a new contingency protocol for high-value transactions on Tuesday.
The plan involves agreements between Chile's two main clearing houses to share services if one is hit with an event that impedes it working normally.
In Chile, the Real Time Gross Clearing System, LBTR, and the Clearing House for High Value Payments, CCAV, both process high-value transactions. The LBTR is run by the Central Bank, while the CCAV is a private company supervised by the local financial services regulator.
With the move, Chile's central bank aims to make the country's systems for high-value transactions more resilient to threats. "These payments are fundamental for the functioning of the financial system, and for the economy more broadly," the bank said.
After an attack on Mexico's payment system earlier this year, regulators and banks across Latin America have been taking a close look at potential vulnerabilities in their own networks. Brazil's central bank told local payments companies to prepare cyber security policies earlier this month.
LatAm fintech insights
Get the scoop on how your peers, competitors and clients are using fintech to get ahead. Leave your details to receive iupana's exclusive, in-depth coverage of banking technology in Latin America and the Caribbean in your inbox on Monday mornings. (You can unsubscribe in one-click if you decide it's not for you.)
Quiz
Digital transformation
How well do you know the strategies of your competitors when it comes to digital transformation in Latin American banking?
Take our quiz to see!
Can I bring you dinner?
Which bank is tapping its POS network and building APIs to offer a delivery service that it hopes will boost client loyalty?
New challenger bank
A new Brazilian challenger bank called C6 Bank is close to launching. It's billing itself as the #NextBigFin. The bank is backed by the chairman of which traditional bank?
Artificial intelligence
Mexican banks are starting to use artificial intelligence tools. What's the main application of the technology currently in Mexican banks?
New threats
What's the biggest digital threat to traditional banks today?
Eeep!
Seems you're a bit behind on what the rest of the market is doing…
Why not sign up for iupana's weekly newsletter to get exclusive news and analysis each Monday on how technology is transforming financial services in Latin America and the Caribbean? (It's free!)
Not bad!
Not a bad effort…
Want to improve your score for next time? Sign up for iupana's weekly newsletter to get exclusive news and analysis each Monday on how technology is transforming financial services in Latin America and the Caribbean. (It's free!)
Nice one!
Great effort – you're clearly an expert in technology in financial services in Latin America!
Show your friends and colleagues on social media how well you did with these handy sharing buttons.