13 December, 2018
Cybersecurity, automation, digital channels: Bank tech priorities
Banks in Colombia, Peru, Ecuador and Paraguay say that they aim to put tech to work for cybersecurity, automation and digital channels
Cybersecurity, automation and digital channels are priority areas for applying technology, according to banks in Colombia, Peru, Ecuador and Paraguay.
Virtually all banks surveyed in the four countries say that cybersecurity is "high" or "very high" priority when it comes to technology, according to a survey of banks conducted by Anif for Felaban and CAF.
Process automation, digital channels and data analytics were also high priority areas for banks in the four countries according to the survey published this month.
Survey respondents were asked to rank a series of technological developments in terms of priority, with five options running from "irrelevant" to "high priority". And while few of the options were widely voted low priority, some areas stood out.
These graphs show the proportion of bank respondents in each country according to how they ranked cybersecurity as a priority for technology development: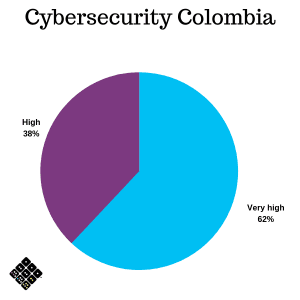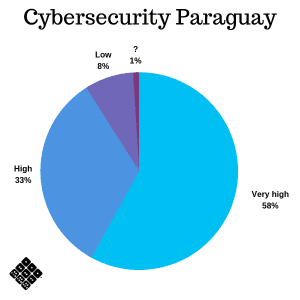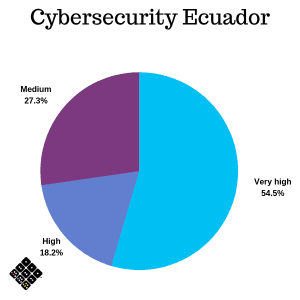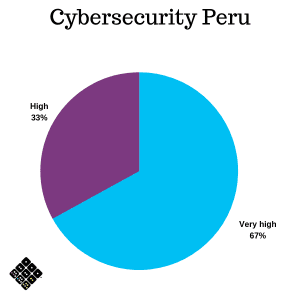 Process automation
Automation made up another important priority for most respondents in these countries.
The following charts show the proportion of bank respondents according to how they ranked process automation and digitalization as a priority for tech development.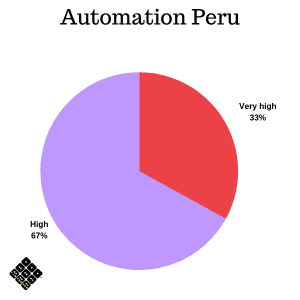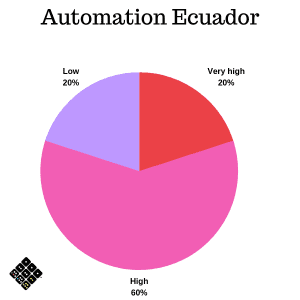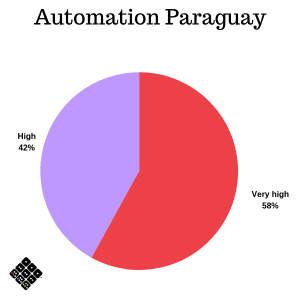 Data analytics, digital channels
Data analytics, digital channels and digital culture also ranked highly among responses from all four countries.
In Colombia, 85% of respondents gave a "very high" relevance to digital channels, digital culture and data analytics. That was more even than than the 62% who said cybersecurity was a very high priority.
Further, 15% said digital culture and digital channels were "high" priority, while 8% gave the same ranking to data analytics.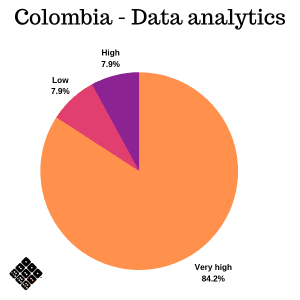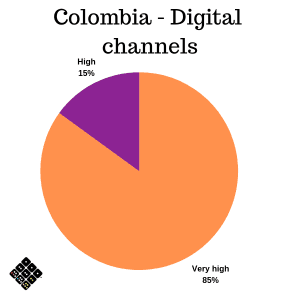 Results were similar in Peru. There, 83% of respondents said that big data and data analytics were very high priority – more than labelled cybersecurity as such. Some 17% of Peruvian respondents said big data was high priority. Regarding digital channels, half of Peruvian respondents said they were high priority and the other half judged them "very high" priority.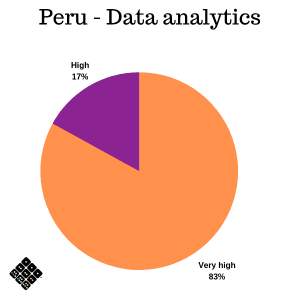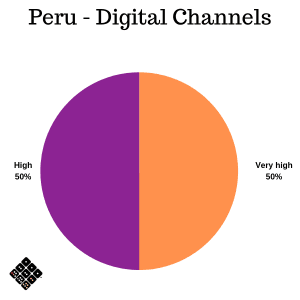 Across all 51 banks surveyed regionally, product innovation and CRM strategy were the lowest-priority areas among respondents.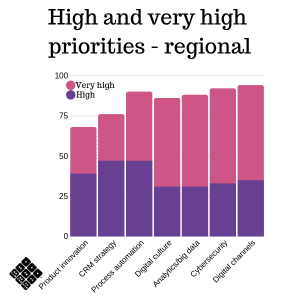 Few banks are leaving those aspects aside altogether – just 8% said product innovation was low priority, and 6% said the same for CRM strategy. Rather, fewer respondents – 29% – marked these areas as very high priority, compared to other areas of business.
While the survey targeted banks across Latin America and the Caribbean, the data offers the deepest look at the banking sectors in four countries. In Colombia, 15 banks responded. They account for some 86% of the country's banking assets.
From Paraguay, 10 institutions including nine banks and one payments system, responded. They account for 64% of the country's banking assets.
Six Peruvian banks and six Ecuadorian banks also responded, accounting for 62% and 44% of each country's banking system assets respectively.
The full report is available from the Felaban website as a PDF here.
See also: The three key tech innovations for LatAm banks in 2019
LatAm fintech insights
Get the scoop on how your peers, competitors and clients are using fintech to get ahead. Leave your details to receive iupana's exclusive, in-depth coverage of banking technology in Latin America and the Caribbean in your inbox on Monday mornings. (You can unsubscribe in one-click if you decide it's not for you.)