31 October, 2018
CHART: Lack of financial data limits Colombian bank lending
Colombia's banks are increasingly acknowledging that a lack of data is hindering credit growth
As the potential grows for big data to drive lending decisions, Colombian banks are increasingly saying that a lack of financial information is holding them back.
Each quarter, the central bank asks Colombia's banks, cooperatives and other lenders which factors have stopped them from lending more.
This chart shows the proportion of banks that say a lack of financial information on new clients is a factor that limits their lending.
The responses are highly cyclical, but over the past two years a trend is clear: banks are increasingly acknowledging that a lack of data is hindering credit growth.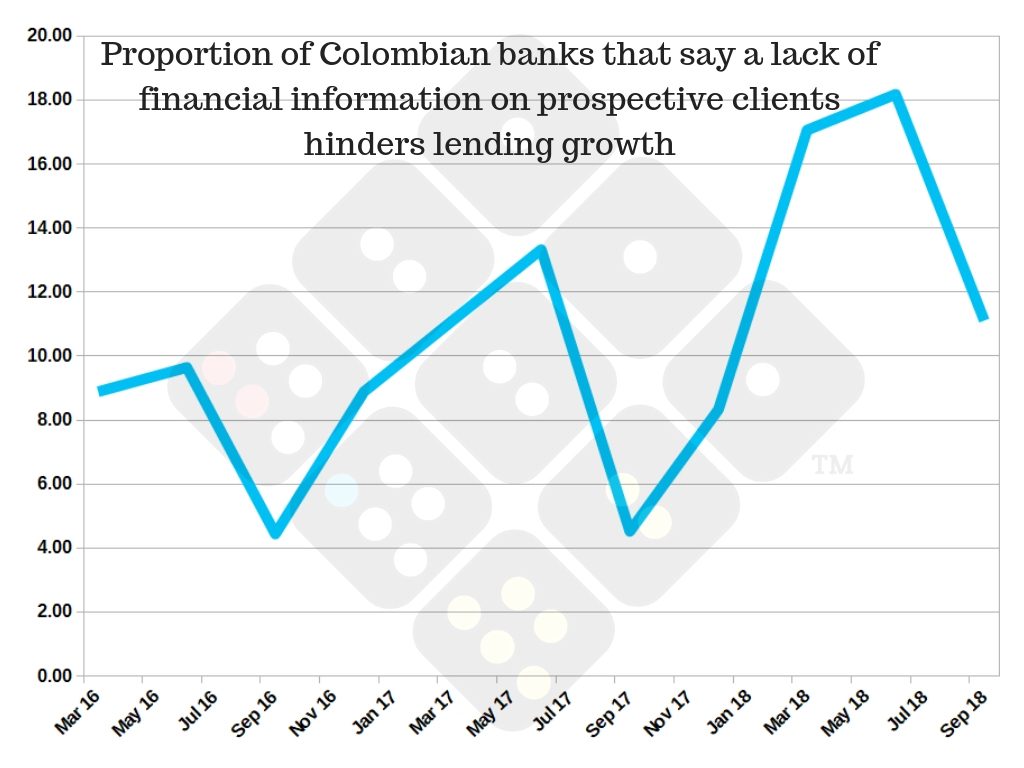 Other lenders – cooperatives and finance companies – also regularly point to a lack of data, although the trend is slightly less obvious for these institutions.
The survey consistently shows that borrowers' capacity to repay loans is the main limitation on bank lending. Borrowers' economic activity and capital ratios are also regular factors cited by the banks in response to the question.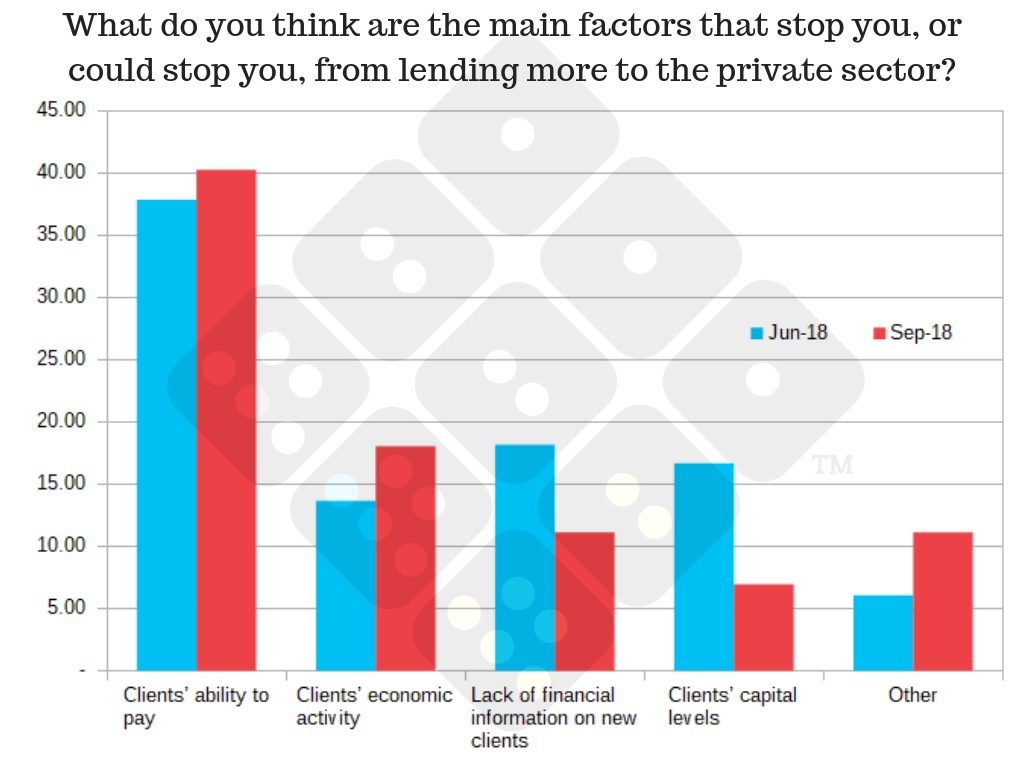 The Central Bank surveys 26 Colombian banks each quarter.
In September 2018, 13 responded to the survey, including the country's biggest banks, Bancolombia, Banco de Bogotá and Banco Davivienda.
LatAm fintech insights
Get the scoop on how your peers, competitors and clients are using fintech to get ahead. Leave your details to receive iupana's exclusive, in-depth coverage of banking technology in Latin America and the Caribbean in your inbox on Monday mornings. (You can unsubscribe in one-click if you decide it's not for you.)