7 March, 2019
Blockchain's transformational potential
By improving network security, blockchain could be the next major step in the evolution of the internet, writes Irving Wladawsky-Berger.
This is the second of two articles by Irving Wladawsky-Berger on the potential, and challenges, of the technologies underpinning the Fourth Industrial Revolution. Read part one – on Digitization and Datafication – here.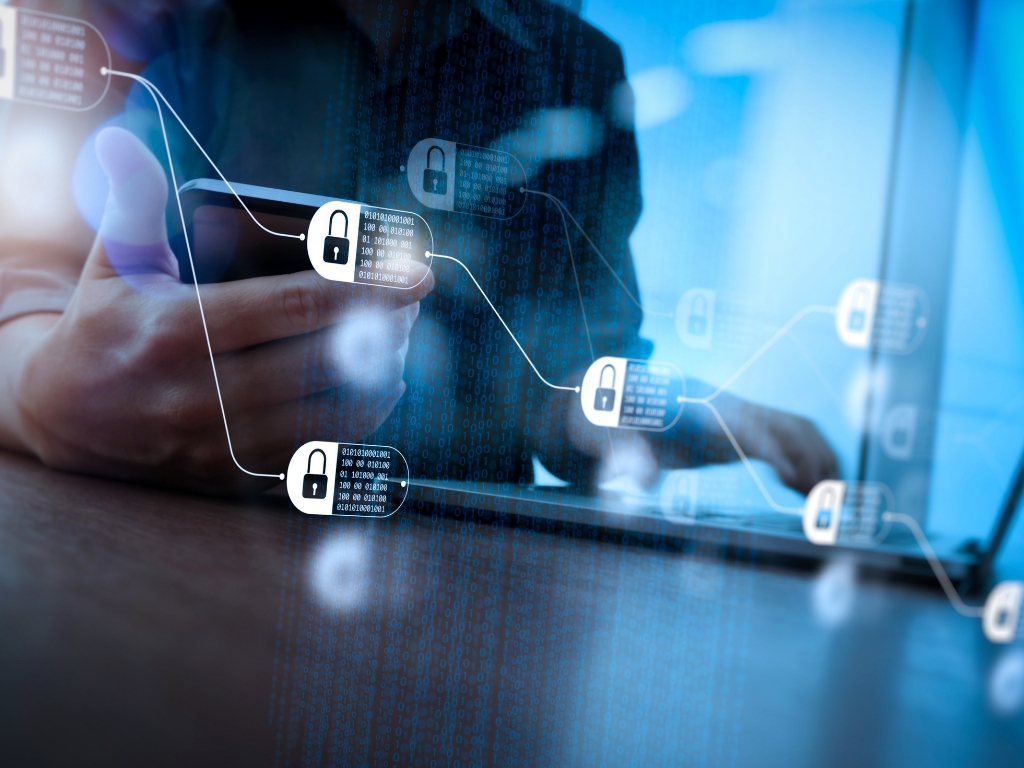 By
Irving Wladawsky-Berger
There's way too much hype surrounding blockchain. But that's not surprising: all potentially transformative technologies are oversold in their early stages. Remember the dot-com bubble of the late 1990s. Blockchain is still in its early phases of experimentation and adoption. Much work remains to be done on standards, platforms, interoperability, applications and governance.
The key question is whether, over time, blockchain has the potential to become a truly transformative technology. I look at the strategic value of blockchain through two complementary lenses: enhancing the security of the internet, and reducing the inefficiencies and overheads in applications involving multiple institutions.
Internet security
The internet is fundamentally a general purpose network platform supporting a remarkable variety of applications. But, security was not designed into the Internet's underlying protocols. That's all the responsibility of the applications running on top of it. The lack of a universal, common approach to security followed by all applications is the biggest challenge facing the internet today.
Blockchain could well be the major next step in the evolution of the Internet. It could enhance the security of internet transactions and data, by basing them on a blockchain fabric layer with the required standard services for secure communication, storage and data access which all blockchain platforms and applications would support.
Efficient multi-institution transactions
Over the past few decades, the Internet and globalization have significantly increased the volume of transactions among institutions around the world. However, the tools and processes to manage this increased flow of transactions have not kept up with the economy's digital transformation.
Blockchain technologies promise to significantly improve the efficiency of applications involving multiple institutions – like global supply chains – by increasing the speed, security and accuracy of financial and commercial settlements; tracking the supply chain lifecycle of any component or product; and securely protecting all the transactions and data moving through the supply chain.
Blockchain for finance
Similarly, blockchain can help reshape the financial services industry. But transforming the highly complex financial ecosystem is very difficult.
It requires the close collaboration of its various stakeholders, including existing financial institutions, fintech startups, merchants of all sizes, government regulators in just about every country, and huge numbers of individuals around the world. All these stakeholders must somehow be incentivized to collaborate in developing and embracing new infrastructure innovations.
While financial industry experts are optimistic that it will happen, such a major undertaking which will take considerable time and investment.
Irving Wladawsky-Berger is a Research Affiliate at MIT's Sloan School of Management and Fellow of the Initiative on the Digital Economy and of the MIT Connection Science Initiative. He retired from IBM in 2007 after 37 years with the company, where he was responsible for identifying emerging technologies and marketplace developments that are critical to the future of the IT industry, and led a number of IBM's company wide initiatives including the Internet, supercomputing and Linux. He writes at irvingwb.com.

LatAm fintech insights
Get the scoop on how your peers, competitors and clients are using fintech to get ahead. Leave your details to receive iupana's exclusive, in-depth coverage of banking technology in Latin America and the Caribbean in your inbox on Monday mornings. (You can unsubscribe in one-click if you decide it's not for you.)
Quiz
Digital transformation
How well do you know the strategies of your competitors when it comes to digital transformation in Latin American banking?
Take our quiz to see!
Can I bring you dinner?
Which bank is tapping its POS network and building APIs to offer a delivery service that it hopes will boost client loyalty?
New challenger bank
A new Brazilian challenger bank called C6 Bank is close to launching. It's billing itself as the #NextBigFin. The bank is backed by the chairman of which traditional bank?
Artificial intelligence
Mexican banks are starting to use artificial intelligence tools. What's the main application of the technology currently in Mexican banks?
New threats
What's the biggest digital threat to traditional banks today?
Eeep!
Seems you're a bit behind on what the rest of the market is doing…
Why not sign up for iupana's weekly newsletter to get exclusive news and analysis each Monday on how technology is transforming financial services in Latin America and the Caribbean? (It's free!)
Not bad!
Not a bad effort…
Want to improve your score for next time? Sign up for iupana's weekly newsletter to get exclusive news and analysis each Monday on how technology is transforming financial services in Latin America and the Caribbean. (It's free!)
Nice one!
Great effort – you're clearly an expert in technology in financial services in Latin America!
Show your friends and colleagues on social media how well you did with these handy sharing buttons.