5 March, 2018
Venture capitalist bets on Lima as fintech launchpad
Angel Ventures MD points to capital city as ideal testing ground for new urban tech companies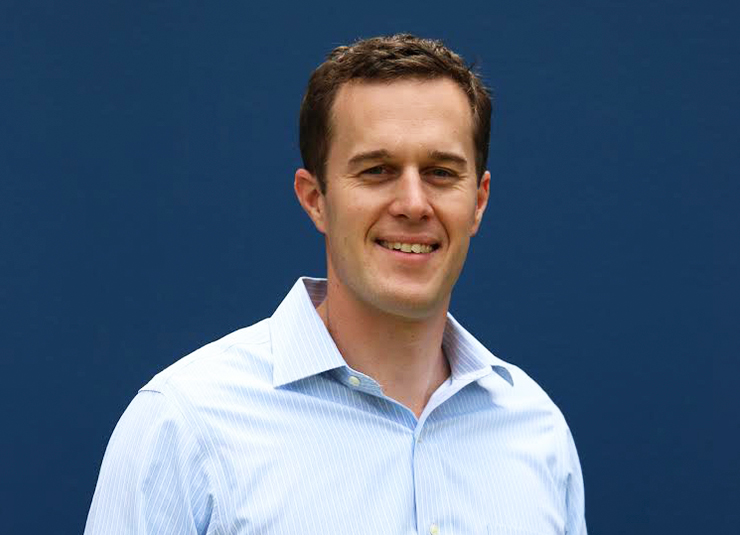 Peruvian fintech startups have strong potential for regional growth and bumper returns, according to one early-stage investor who recently set up a country-specific fund there.
Investors often overlook Peru's nascent fintech market, but the country offers great opportunity for scalable tech companies to test out their product ahead of regional growth, says Greg Mitchell, managing director at Angel Ventures Peru in Lima.
"There's more and more really great entrepreneurs here," Mitchell says in today's iupana conversapodcast. "They're solving real problems for primarily the urban middle class in Lima. There's not a lot of investment dollars here. So its an opportunity for investors like us to find good entrepreneurs early and invest in them."
The early-stage investment company is betting on Peru with a new seed fund which it launched in November with USD 1million in commitments. Mitchell plans to invest USD 50,000 to USD 100,000 in 10-15 Peruvian startups – and hopes that successful investments will offer a pipeline for the firm's Pacific Alliance fund.
"The gap in Latin America is from angel investing to Series A," says Mitchell. "I think having a local fund in Peru and a regional fund helps us to close those gaps and create regional startups.
"Part of the idea is that we will be able to invest early on, help companies grow, build traction, break even in Peru, maybe get get to another market – and at that point they'll start to be attractive to a regional fund like Angel Ventures Pacific Alliance [fund]."
Startups that operate as new sales channels for banks are particularly interesting, says Mitchell.
"There's good opportunities in marketplaces that are comparing prices and allowing consumers to reach different products across different banks. There's new solutions in payments. Those two where there are established business models and companies are gaining revenue and traction."
Corporate acquisitions – either by banks, companies or other startups – are likely to offer the most opportunities to exit investments, says Mitchell. Fandango's acquisition of movie ticket platform Cinepapaya in 2016 is an example of such exit strategies in action, he says.
"We have started to see venture capital in Peru, regional and global venture capital funds investing in Peru, and an exit of a startup to Fandango in the US which validates our exit thesis for some of these startups."
Mitchell discusses his views on opportunities in Peru and Angel Ventures Peru's investment strategy in detail in the iupana conversa podcast, available today. Listen to it in the player above, in iTunes, or by searching for "iupana" in your favorite podcast app.
LatAm fintech insights
Get the scoop on how your peers, competitors and clients are using fintech to get ahead. Leave your details to receive iupana's exclusive, in-depth coverage of banking technology in Latin America and the Caribbean in your inbox on Monday mornings. (You can unsubscribe in one-click if you decide it's not for you.)
Quiz
Digital transformation
How well do you know the strategies of your competitors when it comes to digital transformation in Latin American banking?
Take our quiz to see!
Can I bring you dinner?
Which bank is tapping its POS network and building APIs to offer a delivery service that it hopes will boost client loyalty?
New challenger bank
A new Brazilian challenger bank called C6 Bank is close to launching. It's billing itself as the #NextBigFin. The bank is backed by the chairman of which traditional bank?
Artificial intelligence
Mexican banks are starting to use artificial intelligence tools. What's the main application of the technology currently in Mexican banks?
New threats
What's the biggest digital threat to traditional banks today?
Eeep!
Seems you're a bit behind on what the rest of the market is doing…
Why not sign up for iupana's weekly newsletter to get exclusive news and analysis each Monday on how technology is transforming financial services in Latin America and the Caribbean? (It's free!)
Not bad!
Not a bad effort…
Want to improve your score for next time? Sign up for iupana's weekly newsletter to get exclusive news and analysis each Monday on how technology is transforming financial services in Latin America and the Caribbean. (It's free!)
Nice one!
Great effort – you're clearly an expert in technology in financial services in Latin America!
Show your friends and colleagues on social media how well you did with these handy sharing buttons.