19 February, 2018
Artificial intelligence in banking: three elements for success
Banks need "many pieces in place" to execute a great AI strategy, according to BBVA Bancomer's head of new digital businesses Artificial intelligence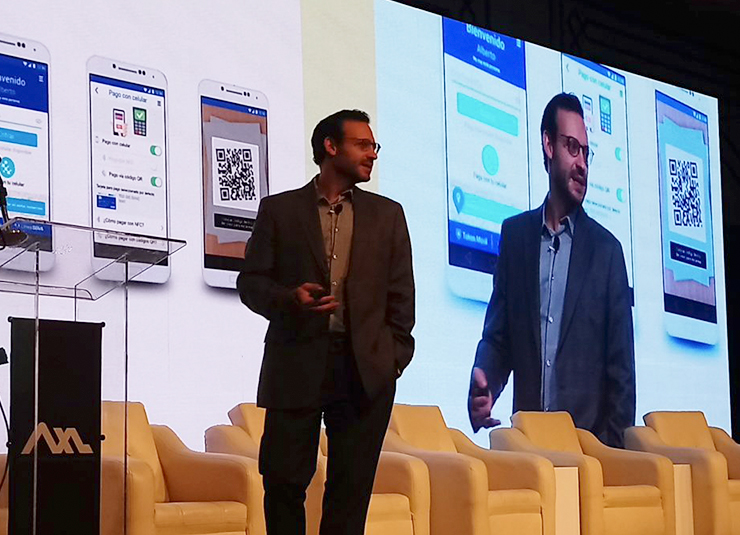 Banks need "many pieces in place" to execute a great AI strategy, according to BBVA Bancomer's head of new digital businesses
Artificial intelligence, machine learning and chat bots are powerful emerging tools for banks, but they demand several building blocks for best results, the head of new digital businesses at BBVA Bancomer has said.
Natural language capabilities, very clear business rules and vast quantities of data are among the most important of those pieces, Carlos López-Moctezuma told iupana. BBVA Bancomer has been working with artificial intelligence technology for over two years.
"For a machine to be able to respond adequately, you need to develop natural language tools – in everyday language that people can understand," said López-Moctezuma.
For a global bank like BBVA, that means additional work localizing such tools to adapt them to the way Spanish is used in different parts of Latin America, he said.
Very clear business rules are also key, said López-Moctezuma. These define what can be offered to different clients according to their specific situation and behaviors. Big data plays an important role in shaping those rules, he said.
"To respond to clients, I need very clear business rules, which allow me to address subjects like servicing, digital sales, clarifications," he said. "To achieve that, it's important to analyze client behavior, client information, in a way that's much deeper and covers many more variables than in the past."
Among other goals, the bank hopes that text and voice chatbots can help bring the bank closer to clients by increasing the number of interactions with customers.
Above all, AI remains a huge area for financial institutions to learn more, said López-Moctezuma.
"The biggest challenge for the bank is to transform from a company that simply offers traditional financial products to being truly a tech company, that can develop these types of systems in-house. Becoming a software developer overnight is not easy."
Get further insight into BBVA Bancomer's work with artificial intelligence in the latest episode of the iupana conversa podcast. It's in Spanish and available today. López-Moctezuma discusses the bank's early results with chat bots, the KPIs it uses to measure success, and the challenges overcome along the way. Listen to the full conversation through the player above, on iTunes, or via your preferred podcast app.
LatAm fintech insights
Get the scoop on how your peers, competitors and clients are using fintech to get ahead. Leave your details to receive iupana's exclusive, in-depth coverage of banking technology in Latin America and the Caribbean in your inbox on Monday mornings. (You can unsubscribe in one-click if you decide it's not for you.)
Quiz
Digital transformation
How well do you know the strategies of your competitors when it comes to digital transformation in Latin American banking?
Take our quiz to see!
Can I bring you dinner?
Which bank is tapping its POS network and building APIs to offer a delivery service that it hopes will boost client loyalty?
New challenger bank
A new Brazilian challenger bank called C6 Bank is close to launching. It's billing itself as the #NextBigFin. The bank is backed by the chairman of which traditional bank?
Artificial intelligence
Mexican banks are starting to use artificial intelligence tools. What's the main application of the technology currently in Mexican banks?
New threats
What's the biggest digital threat to traditional banks today?
Eeep!
Seems you're a bit behind on what the rest of the market is doing…
Why not sign up for iupana's weekly newsletter to get exclusive news and analysis each Monday on how technology is transforming financial services in Latin America and the Caribbean? (It's free!)
Not bad!
Not a bad effort…
Want to improve your score for next time? Sign up for iupana's weekly newsletter to get exclusive news and analysis each Monday on how technology is transforming financial services in Latin America and the Caribbean. (It's free!)
Nice one!
Great effort – you're clearly an expert in technology in financial services in Latin America!
Show your friends and colleagues on social media how well you did with these handy sharing buttons.