19 March, 2018
Argentine fintech InvoiNet hunts for Series B capital
Invoice management and factoring platform targets Q4 for capital raise, CEO says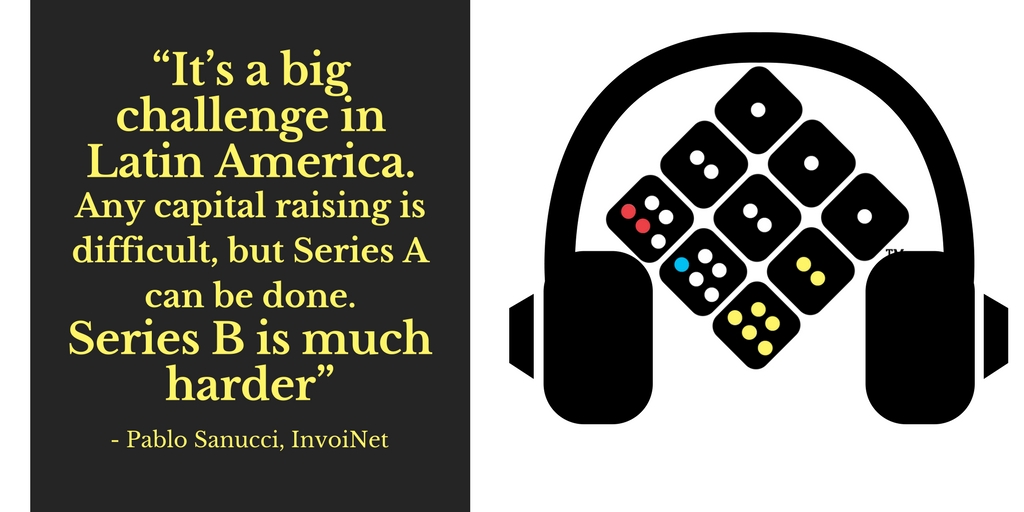 InvoiNet, a cloud-based corporate finance service provider, is hoping to raise a fresh round of venture capital later this year, chief executive Pablo Sanucci has told iupana.
The Argentina-based startup is targeting a $20 million Series B round in the fourth quarter, Sanucci said.
"It's a big challenge in Latin America. Any capital raising is difficult, but Series A can be done. Series B is much harder."
InvoiNet is a platform that helps large corporates manage client billing, processing around a million invoices each month. Additionally, it offers a marketplace for creditor financing through factoring.
The Series B capital injection will drive further expansion of the company, particularly into Andean countries where electronic invoicing is picking up, Sanucci said.
The capital raise would follow InvoiNet's Series A round in 2015. IFC, part of the World Bank group, participated in that round with a $4 million equity stake. The Accion Frontier Inclusion Fund, a global fintech-focused investor, also participated in the Series A financing.
The Series A funds were destined to help InvoiNet's expansion into Brazil and Mexico, as well as to allow it to consolidate in its native Argentina.
New fund for digital factoring
Also on the cards for 2018 is a new fund to invest in some of the factoring operations on offer on the InvoiNet marketplace, said Sanucci. The company is working with some of its existing backers, as well as new ones, to set up an investment fund that will finance receivables over the platform.
"We're working on building a funding vehicle, a fund of our own, to accelerate growth. We're working with existing investors as well as new ones to accelerate growth of the financing operations."
Sanucci discusses the growth and development of Invoinet in the latest iupana conversa podcast, available now in Spanish. He also shares his views on the advances, challenges and future of fintech in Argentina. Listen to it through the player above, in iTunes, or search for "iupana" on your preferred podcast player.
LatAm fintech insights
Get the scoop on how your peers, competitors and clients are using fintech to get ahead. Leave your details to receive iupana's exclusive, in-depth coverage of banking technology in Latin America and the Caribbean in your inbox on Monday mornings. (You can unsubscribe in one-click if you decide it's not for you.)
Quiz
Digital transformation
How well do you know the strategies of your competitors when it comes to digital transformation in Latin American banking?
Take our quiz to see!
Can I bring you dinner?
Which bank is tapping its POS network and building APIs to offer a delivery service that it hopes will boost client loyalty?
New challenger bank
A new Brazilian challenger bank called C6 Bank is close to launching. It's billing itself as the #NextBigFin. The bank is backed by the chairman of which traditional bank?
Artificial intelligence
Mexican banks are starting to use artificial intelligence tools. What's the main application of the technology currently in Mexican banks?
New threats
What's the biggest digital threat to traditional banks today?
Eeep!
Seems you're a bit behind on what the rest of the market is doing…
Why not sign up for iupana's weekly newsletter to get exclusive news and analysis each Monday on how technology is transforming financial services in Latin America and the Caribbean? (It's free!)
Not bad!
Not a bad effort…
Want to improve your score for next time? Sign up for iupana's weekly newsletter to get exclusive news and analysis each Monday on how technology is transforming financial services in Latin America and the Caribbean. (It's free!)
Nice one!
Great effort – you're clearly an expert in technology in financial services in Latin America!
Show your friends and colleagues on social media how well you did with these handy sharing buttons.