14 April, 2018
Digital banking in Chile
Two-thirds of Chileans have a bank account, making it one of the most-banked Latin American markets. The number of checking accounts in the country tripled, to 21 million, in the 10 years to the end of 2016.
Chilean consumers are also taking to online banking, although in more limited fashion. This graph shows the number of clients at each of the bigger banks who logged into their accounts online. Across all banks, 9.2 million clients logged in during January this year, an 80% increase from five years earlier.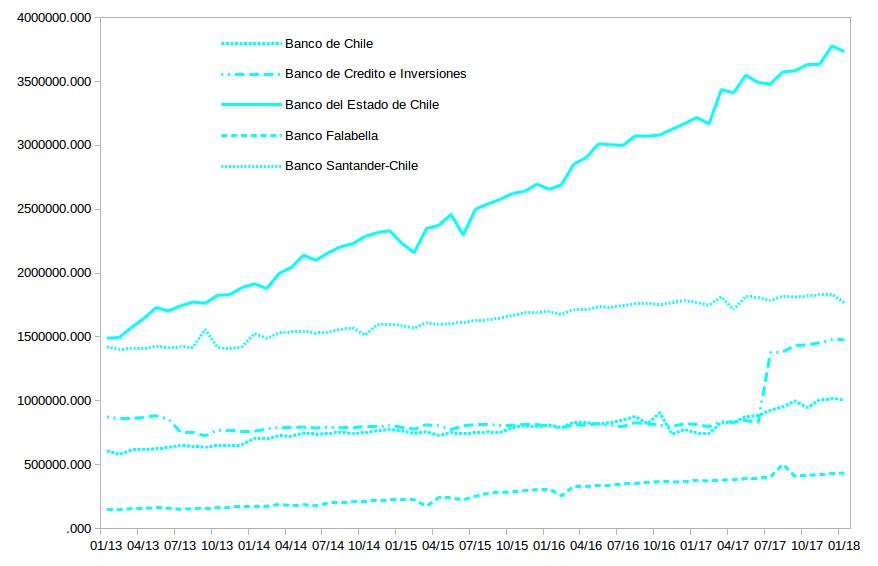 LatAm fintech insights
Get the scoop on how your peers, competitors and clients are using fintech to get ahead. Leave your details to receive iupana's exclusive, in-depth coverage of banking technology in Latin America and the Caribbean in your inbox on Monday mornings. (You can unsubscribe in one-click if you decide it's not for you.)
Survey
Regulations
Should tech companies be regulated by financial authorities?
No: Any financial services they offer are minor ancilliary business
Maybe: If they seek a banking license
Yes: Any company offering credit or payments should be monitored by financial regulators