18 March, 2019
East Caribbean plans world's first digital currency
Eastern Caribbean Central Bank to test blockchain-based digital dollar, to evaluate financial inclusion and cost-cutting potential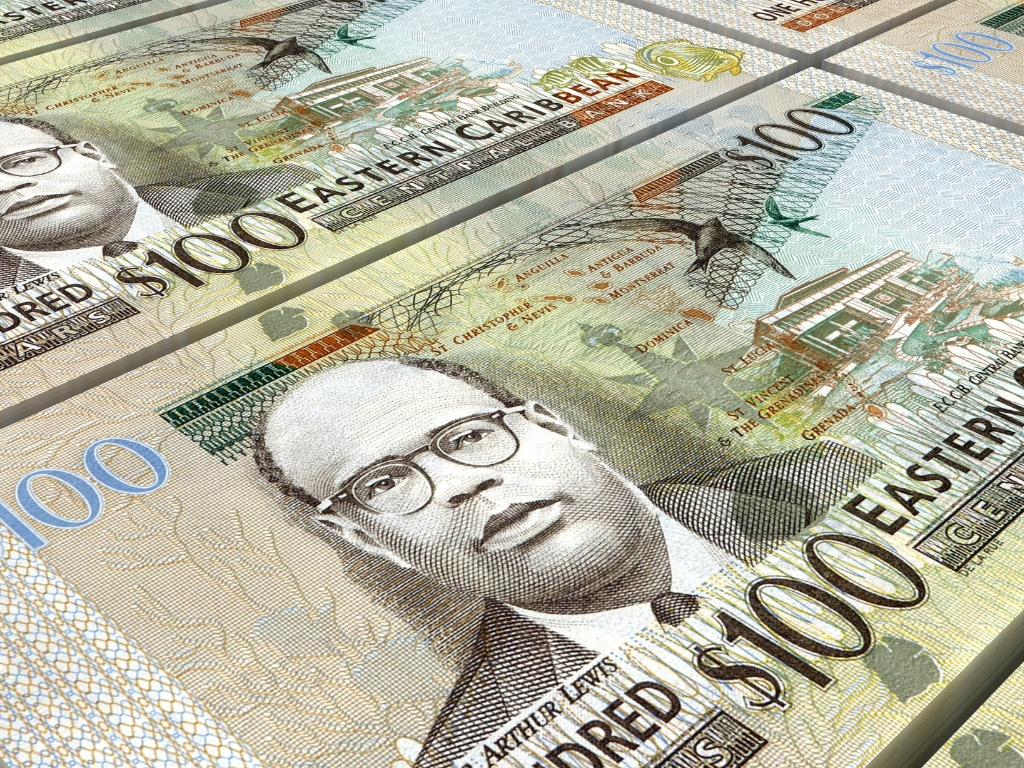 The Eastern Caribbean Central Bank is recruiting local banks for a blockchain-based digital currency pilot that it hopes will cut the cost of financial services and drive financial inclusion.
It plans to mint a blockchain-based version of the local currency, the Eastern Caribbean dollar (XCD), in a six-month pilot set for 2020.
The Eastern Caribbean Central Bank (ECCB) controls monetary policy in eight small islands. Financial services are expensive in the region: transporting cash between the islands is costly; and banks, wary of being cut off from global networks, spend a lot on complying with international regulations.
The ECCB hopes that a digital currency system will cut the high costs of both cash and the formal financial system.
"When we survey our current payments landscape, we cannot help but conclude that payments are still too slow and too expensive," said ECCB Governor Timothy Antoine. "Although a full-scale analysis of the social cost of physical cash in the ECCU has not been carried out, it is indisputable that the costs of cash services, inclusive of transporting, storing and securing, are extremely high."
Central bank cryptocurrency
The new digital currency, referred to as DXCD, will be available for customers to pay merchants, and for peer to peer transfers. It will be managed on a private, permissioned blockchain running on IBM's Hyperledger Fabric platform.
The ECCB will manage the DXCD in the same way it manages cash: it will have sole authorization to issue and redeem the currency, thereby controlling the number of units in circulation. Banks and some non-bank financial institutions will be licensed to distributed the DXCD.
"The objective of this pilot project is to assess the potential efficiency and welfare gains that could be achieved: deeper financial inclusion, economic growth, resilience and competitiveness in the ECCU – from the introduction of a digital sovereign currency," said ECCB Governor Timothy Antoine.
The ECCB estimates that development and testing will take around 12 months, and it plans to run a 6-month pilot next year.
The pilot will run in three of the currency union's eight member countries.
Digital currency for financial inclusion
If successful, the DXCD could improve access to financial services, Rawdon Adams, chief executive of Bitt, told iupana. The Barbados-based tech company is developing the infrastructure for the pilot project.
"This will introduce technology that's a lot cheaper than what banks can offer, and it has potential to broaden access to financial services that a lot of people can't afford right now," he said.
Additionally, the system will boost regulatory compliance processes, he said – not just in the onboarding process, but also by better recognizing suspicious transaction patterns.
The Bank for International Settlements last year cautioned on the potential for central bank digital currencies. In a working paper released last year, it said that the benefits could be limited if a fast and efficient retail payments product already exist.
Such a system does not exist in the Eastern Caribbean Currency Union. The ECCB did not respond to a question from iupana about why it chose a digital currency solution instead of a digital payments system for retail users.
LatAm fintech insights
Get the scoop on how your peers, competitors and clients are using fintech to get ahead. Leave your details to receive iupana's exclusive, in-depth coverage of banking technology in Latin America and the Caribbean in your inbox on Monday mornings. (You can unsubscribe in one-click if you decide it's not for you.)
Quiz
Digital transformation
How well do you know the strategies of your competitors when it comes to digital transformation in Latin American banking?
Take our quiz to see!
Can I bring you dinner?
Which bank is tapping its POS network and building APIs to offer a delivery service that it hopes will boost client loyalty?
New challenger bank
A new Brazilian challenger bank called C6 Bank is close to launching. It's billing itself as the #NextBigFin. The bank is backed by the chairman of which traditional bank?
Artificial intelligence
Mexican banks are starting to use artificial intelligence tools. What's the main application of the technology currently in Mexican banks?
New threats
What's the biggest digital threat to traditional banks today?
Eeep!
Seems you're a bit behind on what the rest of the market is doing…
Why not sign up for iupana's weekly newsletter to get exclusive news and analysis each Monday on how technology is transforming financial services in Latin America and the Caribbean? (It's free!)
Not bad!
Not a bad effort…
Want to improve your score for next time? Sign up for iupana's weekly newsletter to get exclusive news and analysis each Monday on how technology is transforming financial services in Latin America and the Caribbean. (It's free!)
Nice one!
Great effort – you're clearly an expert in technology in financial services in Latin America!
Show your friends and colleagues on social media how well you did with these handy sharing buttons.