10 December, 2018
The three key tech innovations for LatAm banks in 2019
Artificial intelligence, internet of things, and blockchain will be biggest areas of focus for LatAm banks and fintech startups in the year ahead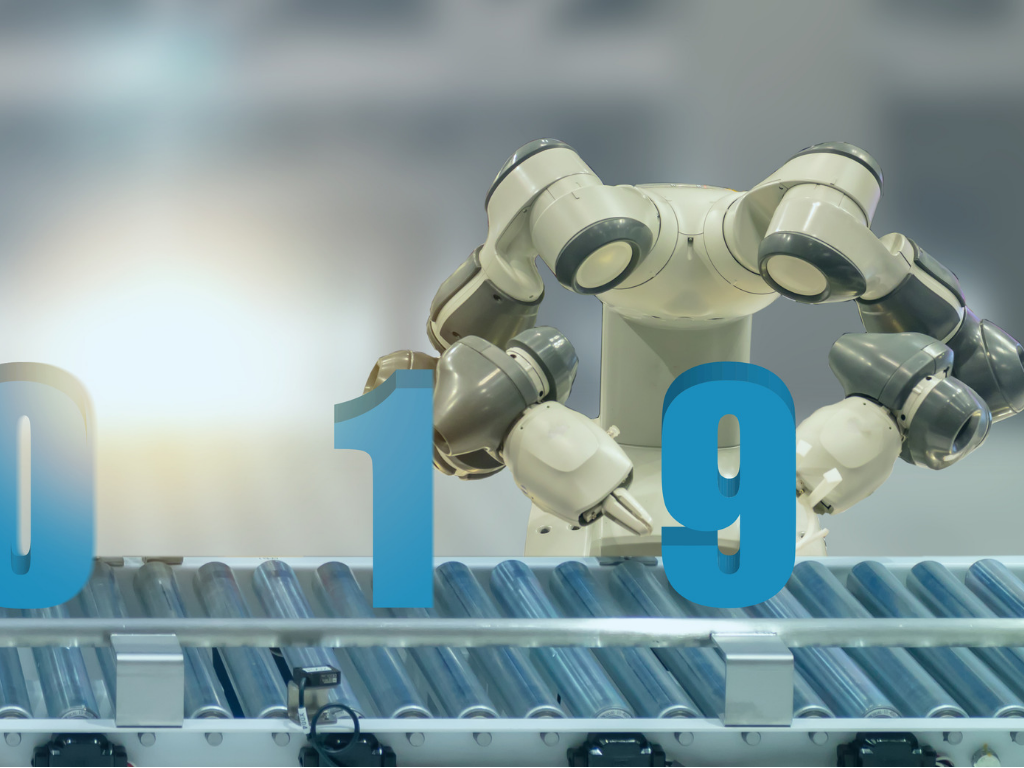 Artificial intelligence is set to be a key technology for Latin American financial services in 2019, according to innovation leaders at Latin American banks surveyed by iupana.
Banks and fintechs expect that they will use AI, along with related technologies machine learning and natural language processing, in an increasing variety of ways in 2019.
A popular application of AI will be face recognition for remote account openings, while machine learning can be used for real time sanction screening, said Juan Guerra, head of innovation at Citibanamex.
Institutions that already use the technology are looking at ways to take it further.
"The applications in various industries are immense, and we're starting to see really exceptional things like autonomous vehicles and bots that are able to hold a fluid conversation with a human," said Juan Antonio Cabanas, CEO of Lima-based lending startup LatinFintech.
"We already use AI in our credit model, but in 2019 we want to implement machine learning methodologies to further strengthen the process."
See also: Mexican banks turn to artificial intelligence for loyalty boost
Internet of things
Interactions between the online and offline worlds are another technological innovation in focus for Latin American banks in 2019.
"More than any particular technology, I think the most important change that we will continue seeing is the incorporation of new technology into offline businesses," Rene Lankenau, chief innovation officer at Mexican lender Banregio, told iupana.
"For example, the way that restaurant operations are changing by taking advantage of recent technologies. Or issues to do with industry 4.0 and the internet of things. These are new ideas in Mexico, that I think that in 2019 will reach a tipping point. The consequence will be that the leaders take off from the rest of the pack."
Banregio is looking at the ways it can integrate with clients' offline operational processes, CEO Manuel Rivero told iupana earlier this year. The bank, which predominantly lends to small and mid-sized businesses, aims to increase its value to customers through such integrations.
Blockchain
No list of future financial technologies to watch would be complete without a mention of blockchain.
Indeed, distributed ledger technology "could finally become relevant for wider industry use" in 2019, said Citibanamex's Guerra.
Yet, although banks are looking at blockchain, enthusiasm over its immediate applications is muted.
For example, Argentina's Banco Galicia is looking at blockchain, but the bank does not have use cases ready just yet, Fernando Turri, CIO at Banco Galicia, told iupana earlier this month.
"For machine learning, we have use cases already," said Turri. "When a business is interested in becoming a client, we use tools from Watson and bots via Whatsapp for Business… For blockchain, we still don't have a clear use case," he said.
LatAm fintech insights
Get the scoop on how your peers, competitors and clients are using fintech to get ahead. Leave your details to receive iupana's exclusive, in-depth coverage of banking technology in Latin America and the Caribbean in your inbox on Monday mornings. (You can unsubscribe in one-click if you decide it's not for you.)
Quiz
Digital transformation
How well do you know the strategies of your competitors when it comes to digital transformation in Latin American banking?
Take our quiz to see!
Can I bring you dinner?
Which bank is tapping its POS network and building APIs to offer a delivery service that it hopes will boost client loyalty?
New challenger bank
A new Brazilian challenger bank called C6 Bank is close to launching. It's billing itself as the #NextBigFin. The bank is backed by the chairman of which traditional bank?
Artificial intelligence
Mexican banks are starting to use artificial intelligence tools. What's the main application of the technology currently in Mexican banks?
New threats
What's the biggest digital threat to traditional banks today?
Eeep!
Seems you're a bit behind on what the rest of the market is doing…
Why not sign up for iupana's weekly newsletter to get exclusive news and analysis each Monday on how technology is transforming financial services in Latin America and the Caribbean? (It's free!)
Not bad!
Not a bad effort…
Want to improve your score for next time? Sign up for iupana's weekly newsletter to get exclusive news and analysis each Monday on how technology is transforming financial services in Latin America and the Caribbean. (It's free!)
Nice one!
Great effort – you're clearly an expert in technology in financial services in Latin America!
Show your friends and colleagues on social media how well you did with these handy sharing buttons.