22 November, 2018
Scotiabank makes blockchain plans for accounts, loans
The financial services sector is set to ramp up implementation of blockchain applications in 2019, says Henry Kesisyan, head of blockchain, during NXTP Labs' LatAm fintech conference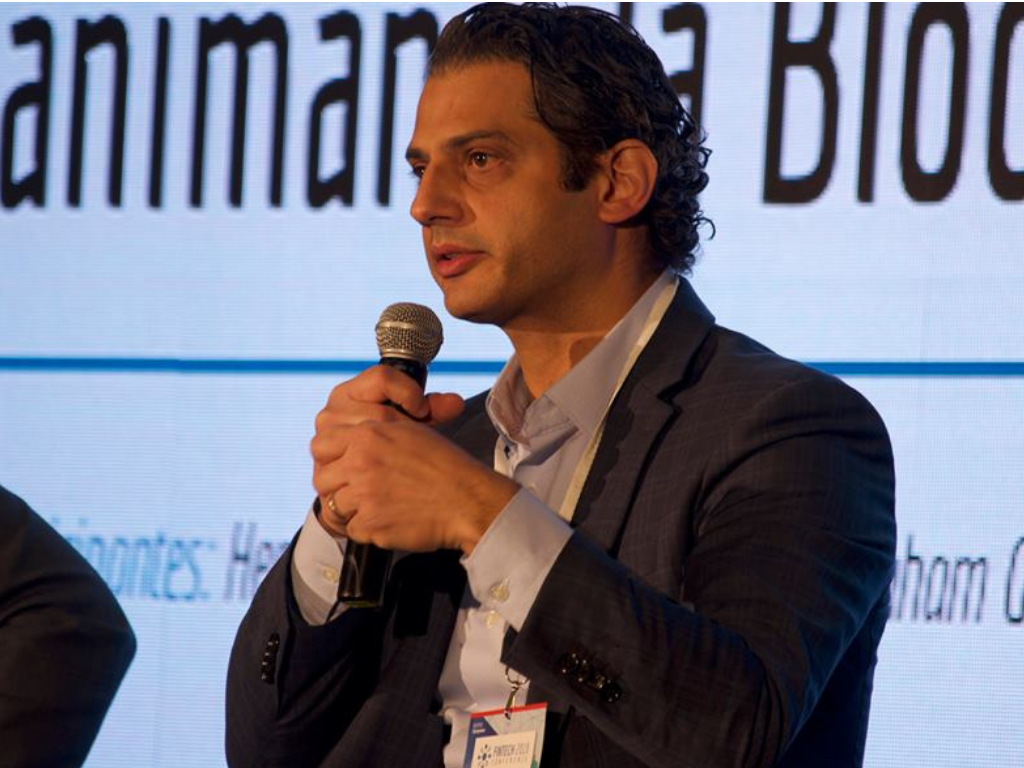 Scotiabank is fast-forwarding development of blockchain-based applications for operations including account openings, syndicated loans and gold trading, according to the bank's vice president for the technology.
Blockchain or distributed ledger technology protocols have been evolving over the past decade since the rise of cryptocurrencies like Bitcoin. More recently, banks have started examining potential use cases. At the same time, they are working on tools to get ahead, said Henry Kesisyan, vice president for transformative technology and head of blockchain at Scotiabank.
"We're pushing to put something into production this year, between ourselves and other corporate clients," said Kesisyan, mentioning banking products like account openings.
Gold is on the agenda, too. "We're a very large bank in the gold space, so everything from the gold being mined right through getting into the vault and the settlement, being able to track that across a blockchain, that's something we're looking at," he added.
The financial services industry will ramp up production and implementation of blockchain technology in 2019, although on a small scale, he forecast.
The first applications will be those that depend on a few actors, such as gold and over the counter trading.
"The bigger ones, like equities, central banks cash, bonds, things like that, I think is anyone's guess, probably five years or more."
Multiple obstacles
Banks arrived late to the blockchain hype, said Kesisyan, speaking at NXTP Labs' Beyond Blockchain summit in Mexico City. But the evolution of the technology makes it inevitable for banks to get on board, he said.
To make it happen, he argued that the industry as a whole needs to overcome several obstacles. Development should progress evenly across the sector: it's little use to have a few banks using distributed ledgers, given the technology is designed to decentralize processes, he said.
Similarly, even regulations are important. Variations in regulation at local and regional levels are particularly complicating for global banks such as Scotia, which operates in more than 50 countires.
Banks' information structures also need to adapt to new challenges, he said.
"For the banks, we connect to a blockchain but we're not starting from scratch – we have core technology and legacy technology that we have to actually integrate to, and that aspect is extremely difficult," he said.
Scotiabank has set up a lab focused on blockchain development to speed up investigation into the potential of the technology for its business.
It is also teaming up with startups to complement its knowledge.
"We are good with certain things and fintechs are very good with others," he said. "We're looking to match that up."
LatAm fintech insights
Get the scoop on how your peers, competitors and clients are using fintech to get ahead. Leave your details to receive iupana's exclusive, in-depth coverage of banking technology in Latin America and the Caribbean in your inbox on Monday mornings. (You can unsubscribe in one-click if you decide it's not for you.)
Quiz
Digital transformation
How well do you know the strategies of your competitors when it comes to digital transformation in Latin American banking?
Take our quiz to see!
Can I bring you dinner?
Which bank is tapping its POS network and building APIs to offer a delivery service that it hopes will boost client loyalty?
New challenger bank
A new Brazilian challenger bank called C6 Bank is close to launching. It's billing itself as the #NextBigFin. The bank is backed by the chairman of which traditional bank?
Artificial intelligence
Mexican banks are starting to use artificial intelligence tools. What's the main application of the technology currently in Mexican banks?
New threats
What's the biggest digital threat to traditional banks today?
Eeep!
Seems you're a bit behind on what the rest of the market is doing…
Why not sign up for iupana's weekly newsletter to get exclusive news and analysis each Monday on how technology is transforming financial services in Latin America and the Caribbean? (It's free!)
Not bad!
Not a bad effort…
Want to improve your score for next time? Sign up for iupana's weekly newsletter to get exclusive news and analysis each Monday on how technology is transforming financial services in Latin America and the Caribbean. (It's free!)
Nice one!
Great effort – you're clearly an expert in technology in financial services in Latin America!
Show your friends and colleagues on social media how well you did with these handy sharing buttons.