19 November, 2018
HSBC Mexico's digital strategy: New app, QR codes, and your Facebook likes
Mexican bank wants to become a digital leader, and is working with technology including QR codes and IoT to get there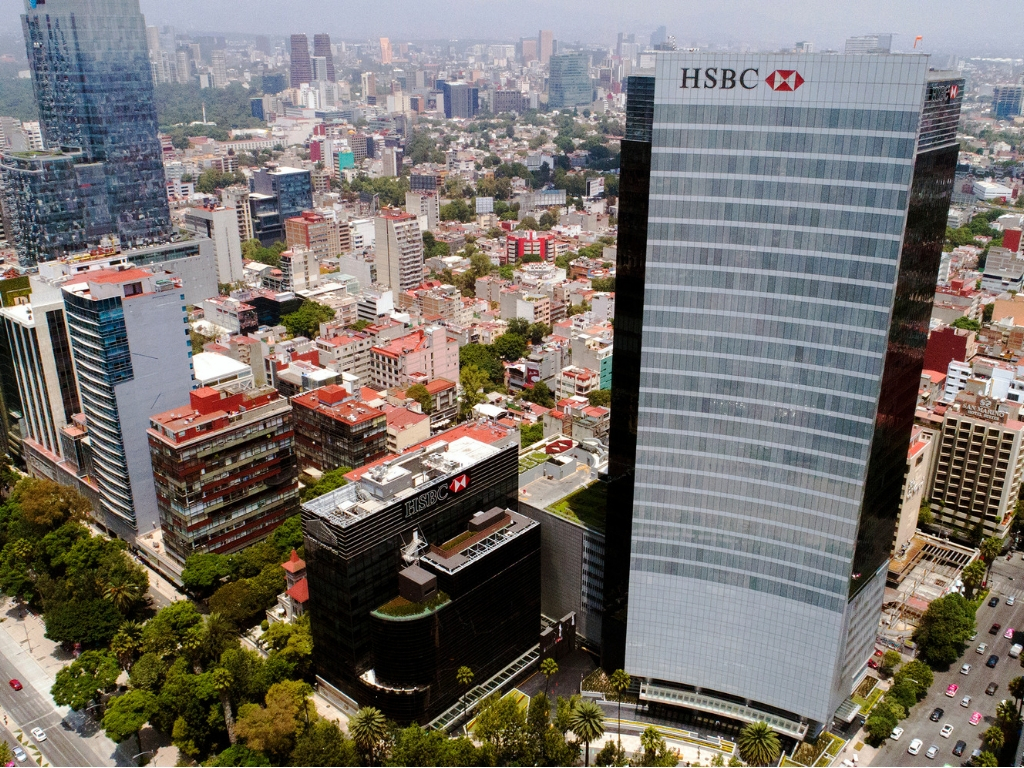 If you're in HSBC's Mexico City headquarters and fancy some Doritos, coins won't get you very far.
In this tower, with panoramic views over the city, workers pay for vending machine treats through mobile apps and QR codes.
Then, craving satisfied, they head back to their desks to wrangle biometric parameters for mobile banking authentication, or to work on non-conventional credit scoring mechanisms using, among other inputs, social media data.
The scene offers a glimpse of how the fifth-largest bank in Mexico predicts the industry will shift in the months ahead.
"It's a long race, and it will change with time," says Juan Carlos Espinosa, director of digital strategy and innovation at HSBC Mexico.
"But we think that we're an important player in terms of digital transformation, and we want to be one of the country's leaders in it," he told iupana in an interview.
In this marathon, the global bank is focusing on giving a second wind to its traditional savings and lending products with technological transformation.
The main goal of HSBC Mexico's digital strategy is to win new clients in a Mexican market that's characterized by it's large size, low level of access to banking services, and extensive use of cash.
With that goal in mind, the bank has already taken several steps. It overhauled its digital banking platform this year, migrating it to one used by the bank in other countries. That has resulted in growth in users. It is gradually migrating its information systems to private clouds, such as those from Amazon or Google. And it is encouraging clients to sign up for credit cards online.
"We're also working on incorporating new data into credit risk evaluations, and that's where all the unstructured data from a clients digital behavior can come into play," said Espinosa, pointing to online purchasing and social media habits. That information contributes to a psychometric profile of a potential borrower's digital life.
"It's a question of complementing – not substituting, because we are a bank – the credit risk analysis for our clients, and we're working with a number of startups in different phases. It's not something that's live commercially, it needs some time to mature, understand, test and finally scale," he said.
See also: Banregio targets bigger presence in clients' lives with digital services
Fintech partnerships
HSBC is making the most of the fintech industry boom in Mexico – and sharpening its strategies to prepare for when Big Tech companies like Amazon enter the financial arena.
"We work really well with fintechs. There are lots of ways that we can collaborate, one of those is Open Banking and APIs, which allow us to do so in a way that's both transparent and technologically more efficient," said Espinosa, pointing to the bank's incubation and mentoring programs for startups.
See also: Citibanamex mulls developer API strategy
It's likely that such ecosystem development will serve them down the road to develop new technology.
For example, the case of the vending machines illustrates on a small scale the possibilities that the bank is exploring in emerging technology such as Internet of Things (IoT) and telemetry – which uses devices for remote monitoring and measurement. Exploiting such technologies is beyond the scope of a financial institution – but HSBC Mexico hopes to take advantage of the opportunities in collaboration with others.
"Initiatives are coming that will start to use data from things that make financial transaction, telemetry in vertical industries like gas stations… these are areas that are continuing to evolve. However, the technology is already there and where it's first going to become tangible is in payments," Espinosa said, explaining that at the same time they are looking for ways to encourage mass take-up of digital payments tools.
"In Mexico, all banks are working on how to use QR codes to accelerate banking penetration and get rid of cash, which is what we want. Although the technology is already viable, we first need to standardize it, and make it scalable and interoperable between all the banks."
See also: Digital security worries hinder consumer app uptake, says SanMex exec
Cybersecurity, too
At least 90% of banks in Latin America and the Caribbean have had a cyber attack in the past year, and of those attacks, 37% were successful, according to data from the Organization of American States (OAS) released in September.
In this area, HSBC Mexico is working with the regulator and the rest of the industry on cybersecurity. The bank will launch fingerprint and facial recognition authentication in the first quarter of 2019 in its mobile banking app. It hopes to facilitate transactions and prevent identity theft with th eoves.
"Cybersecurity is a systemic issue that we have to address as an industry, not as individual banks," said Espinosa.
Like this article? Join the global financial technology leaders who read iupana's free weekly bulletin
LatAm fintech insights
Get the scoop on how your peers, competitors and clients are using fintech to get ahead. Leave your details to receive iupana's exclusive, in-depth coverage of banking technology in Latin America and the Caribbean in your inbox on Monday mornings. (You can unsubscribe in one-click if you decide it's not for you.)
Quiz
Digital transformation
How well do you know the strategies of your competitors when it comes to digital transformation in Latin American banking?
Take our quiz to see!
Can I bring you dinner?
Which bank is tapping its POS network and building APIs to offer a delivery service that it hopes will boost client loyalty?
New challenger bank
A new Brazilian challenger bank called C6 Bank is close to launching. It's billing itself as the #NextBigFin. The bank is backed by the chairman of which traditional bank?
Artificial intelligence
Mexican banks are starting to use artificial intelligence tools. What's the main application of the technology currently in Mexican banks?
New threats
What's the biggest digital threat to traditional banks today?
Eeep!
Seems you're a bit behind on what the rest of the market is doing…
Why not sign up for iupana's weekly newsletter to get exclusive news and analysis each Monday on how technology is transforming financial services in Latin America and the Caribbean? (It's free!)
Not bad!
Not a bad effort…
Want to improve your score for next time? Sign up for iupana's weekly newsletter to get exclusive news and analysis each Monday on how technology is transforming financial services in Latin America and the Caribbean. (It's free!)
Nice one!
Great effort – you're clearly an expert in technology in financial services in Latin America!
Show your friends and colleagues on social media how well you did with these handy sharing buttons.