1 August, 2018
Ex-BTG Pactual partners build #TheNextBigFin team
C6Bank, a new digital bank backed by BTG's chairman and two ex-partners, is on a hiring spree in Brazil – and nabbing talent from leading institutions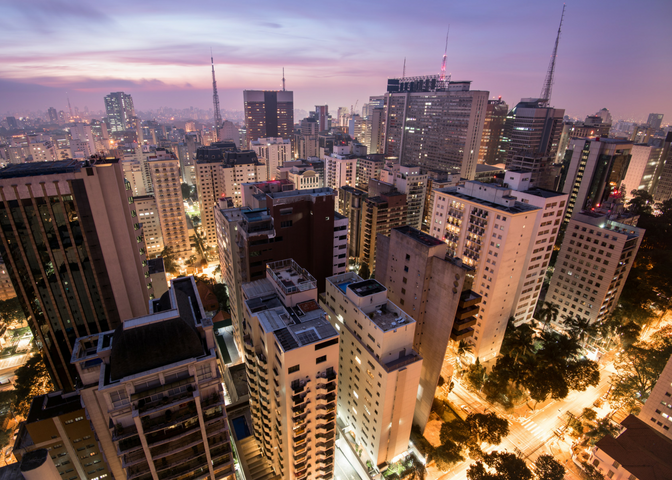 Another digital challenger bank is getting ready to start doing business in Brazil. And, with the backing of current and former BTG Pactual partners and an executive line-up of talent poached from the country's biggest banks, the new institution looks set to make a loud debut.
The new bank, enigmatically named C6Bank, is putting a heavy focus on mobile interactions and plans to offer a low cost range of products, according to a spokesperson. The branchless bank will offer a suite of regular financial services and products, as well as investments options.
Marcelo Kalim, BTG Pactual's current chairman, as well as two former partners of the Brazilian investment bank, Carlos Fonseca and Leandro Torres, are the C6Bank shareholders, according to local media reports. BTG said in Feburary that Kalim was working on a digital banking platform. At that point, a connection between the two institutions had not been defined, and as such BTG planned to amend its non-compete agreement with Kalim, the bank said. A C6 spokeperson told iupana that the startup was independent from BTG.
#TheNextBigFin builds up
C6 has used the hashtag #TheNextBigFin on social media, to recruit people and create a buzz ahead of receiving a banking license. Already, it has hired 100 people, and plans to double that before the end of the year, with a target of 400 employees by the end of 2019.
Nelson Novaes, formerly chief information security officer at Itaú-Unibanco, is chief technology officer, according to LinkedIn. The bank has also hired Gustavo Torres from Banco Original, as chief innovation officer.
C6 is waiting for its banking license to begin doing business, a spokesperson told iupana. Brazil's central bank approved the project in broad terms in April, and is now evaluating further details including the business plan. C6's initial capital is BRL 250 million ($67 million). The bank plans to double that through another investment round.
Brazil has around 150 financial institutions, but still there's a huge concentration among big players, mostly Itaú Unibanco, Bradesco, Banco do Brasil, Caixa Econômica Federal and Santander.
LatAm fintech insights
Get the scoop on how your peers, competitors and clients are using fintech to get ahead. Leave your details to receive iupana's exclusive, in-depth coverage of banking technology in Latin America and the Caribbean in your inbox on Monday mornings. (You can unsubscribe in one-click if you decide it's not for you.)
Quiz
Digital transformation
How well do you know the strategies of your competitors when it comes to digital transformation in Latin American banking?
Take our quiz to see!
Can I bring you dinner?
Which bank is tapping its POS network and building APIs to offer a delivery service that it hopes will boost client loyalty?
New challenger bank
A new Brazilian challenger bank called C6 Bank is close to launching. It's billing itself as the #NextBigFin. The bank is backed by the chairman of which traditional bank?
Artificial intelligence
Mexican banks are starting to use artificial intelligence tools. What's the main application of the technology currently in Mexican banks?
New threats
What's the biggest digital threat to traditional banks today?
Eeep!
Seems you're a bit behind on what the rest of the market is doing…
Why not sign up for iupana's weekly newsletter to get exclusive news and analysis each Monday on how technology is transforming financial services in Latin America and the Caribbean? (It's free!)
Not bad!
Not a bad effort…
Want to improve your score for next time? Sign up for iupana's weekly newsletter to get exclusive news and analysis each Monday on how technology is transforming financial services in Latin America and the Caribbean. (It's free!)
Nice one!
Great effort – you're clearly an expert in technology in financial services in Latin America!
Show your friends and colleagues on social media how well you did with these handy sharing buttons.