16 July, 2018
Argentine fintech leaders call for better regulation
Clearer definition of fintech rules would help startups, say industry specialists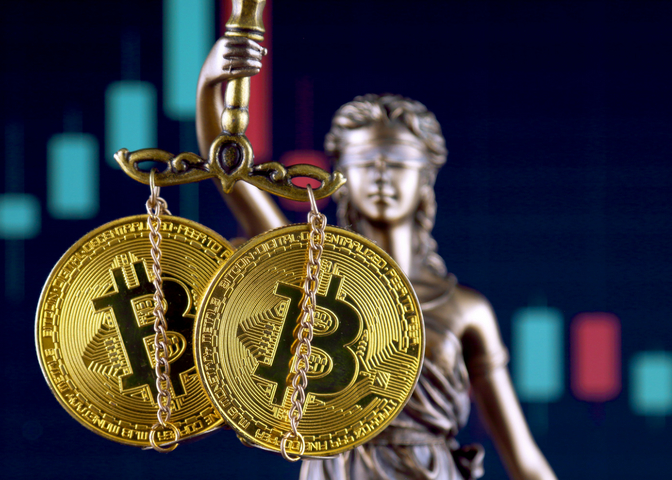 As investment in Argentine fintech rises, industry leaders are increasingly calling for better regulation.
Argentina's central bank has opted not to regulate financial technology startups specifically, in a bid to foster innovation. Existing rules apply to any startup that offers banking services through traditional channels.
But now, industry voices say a clearer definition of rules for fintech would help startups.
"A properly regulated fintech sector is a synonym for a sophisticated and developed market that generates trust for those who want to invest," the founder of a leading local startup told iupana.
"Argentina clearly trails other LatAm countries in this area."
A lawyer who represents international companies that invest in Argentina agreed.
"Argentina needs regulations, but they need to be smart regulations," said Hernán López Mazzeo, partner at Buenos Aires-based law firm Estudio Bosch. "Investors look for a market that offers a clear set of rules and regulations that can protect their dollars."
Under the current framework, financial services institutions such as banks, insurers and brokers must comply with rules from government agencies including the central bank (BCRA), and the securities regulator, the CNV.
See also: Interview with Lucas Llach, former vicepresident of Argentina's Central Bank
But there are exceptions. If a fintech startup wants to lend its own funds or process payments away from the banking system, it would not be regulated. That's the case for MercadoLibre's lending and payments services MercadoPago and MercadoCrédito.
MercadoLibre's head of investor relations, Federico Sandler, said it was not clear why the government has not yet regulated those services. He did not comment when asked how MELI is preparing itself for any potential change in Argentina's legal framework.
Not just any rules
Still, Mauricio Macri's administration has taken some steps toward regulating an up and coming sector.
The "Entrepreneurs Law" was passed in 2016 to regulate crowdfunding. And last year the Central Bank authorized local financial institutions to offer cloud services and QR codes, and improved DEBIN, the country's real-time payments infrastructure. The government also allowed local banks to buy stakes in fintech startups last year.
The moves are seen as a reaction to unexpected growth in a previously overlooked industry.
"The Macri administration understands that the sector is growing quickly and needs to be regulated," López said.
Argentine authorities should look to their counterparts in Mexico for guidance on good regulation, he added. The startup CEO – who did not want to be quoted out of concern for getting offside with the government – agreed.
"Mexico is a fintech hub in LatAm and one of the reasons behind its success is a well-implemented regulatory framework," the CEO said.
Now watch: A 1-minute tour of fintech regulations in LatAm
LatAm fintech insights
Get the scoop on how your peers, competitors and clients are using fintech to get ahead. Leave your details to receive iupana's exclusive, in-depth coverage of banking technology in Latin America and the Caribbean in your inbox on Monday mornings. (You can unsubscribe in one-click if you decide it's not for you.)
Quiz
Digital transformation
How well do you know the strategies of your competitors when it comes to digital transformation in Latin American banking?
Take our quiz to see!
Can I bring you dinner?
Which bank is tapping its POS network and building APIs to offer a delivery service that it hopes will boost client loyalty?
New challenger bank
A new Brazilian challenger bank called C6 Bank is close to launching. It's billing itself as the #NextBigFin. The bank is backed by the chairman of which traditional bank?
Artificial intelligence
Mexican banks are starting to use artificial intelligence tools. What's the main application of the technology currently in Mexican banks?
New threats
What's the biggest digital threat to traditional banks today?
Eeep!
Seems you're a bit behind on what the rest of the market is doing…
Why not sign up for iupana's weekly newsletter to get exclusive news and analysis each Monday on how technology is transforming financial services in Latin America and the Caribbean? (It's free!)
Not bad!
Not a bad effort…
Want to improve your score for next time? Sign up for iupana's weekly newsletter to get exclusive news and analysis each Monday on how technology is transforming financial services in Latin America and the Caribbean. (It's free!)
Nice one!
Great effort – you're clearly an expert in technology in financial services in Latin America!
Show your friends and colleagues on social media how well you did with these handy sharing buttons.