21 June, 2018
Nubank watches incumbent, startup competition closely
Competition is growing from traditional banks that are reshaping their internal culture to foster innovation, says David Vélez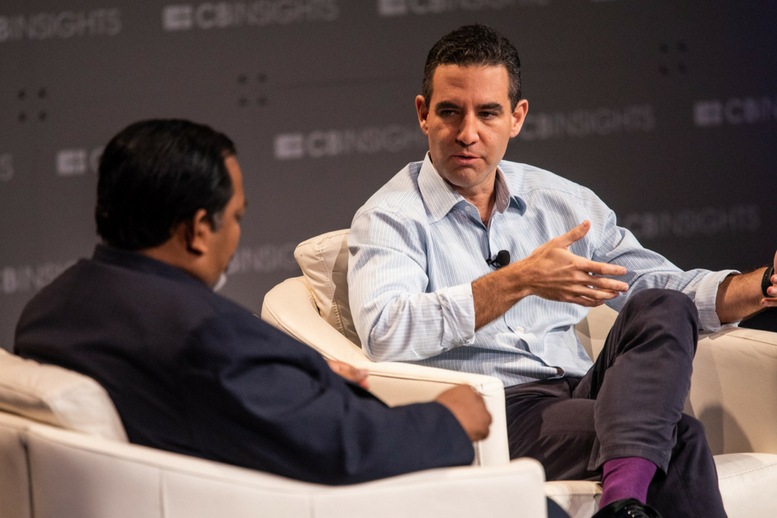 Incumbent banks that are overhauling internal processes will put up "formidable" competition for new digital institutions like Nubank, the Brazilian lender's CEO has said.
But not all big Brazilian banks take that approach – and Nubank's strategy of leading with lending has kept startup competition at bay, he said.
"Some of the incumbents understand that this is about technology, but it's also very cultural," David Vélez said at CB Insights' Future of Fintech event on Thursday.
"There's a big cultural transformation inside [these banks]. That is hard – but they are willing to go through that, through the pain of breaking down the hierarchy of the bank, making it more open, changing the culture to engage the consumers in a different way. For those incumbents, I think they'll have a way better shot and they are formidable competitors."
Brazilian banks vary in their approach to innovation, he said. The incumbents that think an app or outsourced technology can answer competition from startups, will fall short. "That's almost like saying that Blockbuster just needed a website to compete with Netflix," Vélez said. "Or Barnes and Noble just needed an app to compete with Amazon."
Credit advantage
Meanwhile, Nubank is watching the progress of other startups carefully, he said. But Nubank's strategy of starting with lending has made it harder for other startups to compete with it, said Vélez.
"You need to figure out how much money you can loan and expect them to pay back, in the middle of the worst recession in Brazil's history," he said.
"GDP has contracted 8%. It's arguably the worst time ever to start a fast growing lending business. That's really hard. So as a result of that, few started with a credit card product, a lot of them started with a savings product."
Nubank started operations in 2014 by offering a credit card with no fees, managed by mobile app. The company reached 4 million customers last year. It added a digital bank account product in October. Since then, 1.5 million users have opened accounts.
Nubank has raised USD 300milion in equity in six fundraising rounds since its launch.
LatAm fintech insights
Get the scoop on how your peers, competitors and clients are using fintech to get ahead. Leave your details to receive iupana's exclusive, in-depth coverage of banking technology in Latin America and the Caribbean in your inbox on Monday mornings. (You can unsubscribe in one-click if you decide it's not for you.)
Quiz
Digital transformation
How well do you know the strategies of your competitors when it comes to digital transformation in Latin American banking?
Take our quiz to see!
Can I bring you dinner?
Which bank is tapping its POS network and building APIs to offer a delivery service that it hopes will boost client loyalty?
New challenger bank
A new Brazilian challenger bank called C6 Bank is close to launching. It's billing itself as the #NextBigFin. The bank is backed by the chairman of which traditional bank?
Artificial intelligence
Mexican banks are starting to use artificial intelligence tools. What's the main application of the technology currently in Mexican banks?
New threats
What's the biggest digital threat to traditional banks today?
Eeep!
Seems you're a bit behind on what the rest of the market is doing…
Why not sign up for iupana's weekly newsletter to get exclusive news and analysis each Monday on how technology is transforming financial services in Latin America and the Caribbean? (It's free!)
Not bad!
Not a bad effort…
Want to improve your score for next time? Sign up for iupana's weekly newsletter to get exclusive news and analysis each Monday on how technology is transforming financial services in Latin America and the Caribbean. (It's free!)
Nice one!
Great effort – you're clearly an expert in technology in financial services in Latin America!
Show your friends and colleagues on social media how well you did with these handy sharing buttons.