11 June, 2018
Digital wallets raise "regulatory questions", says Argentina's Llach
Salaries paid through digital wallets generate a regulatory question, says deputy governor of Argentina's central bank
Financial innovation should be encouraged to flourish: "I hope WhatsApp comes with payments"
Benefits of cryptocurrencies "unclear"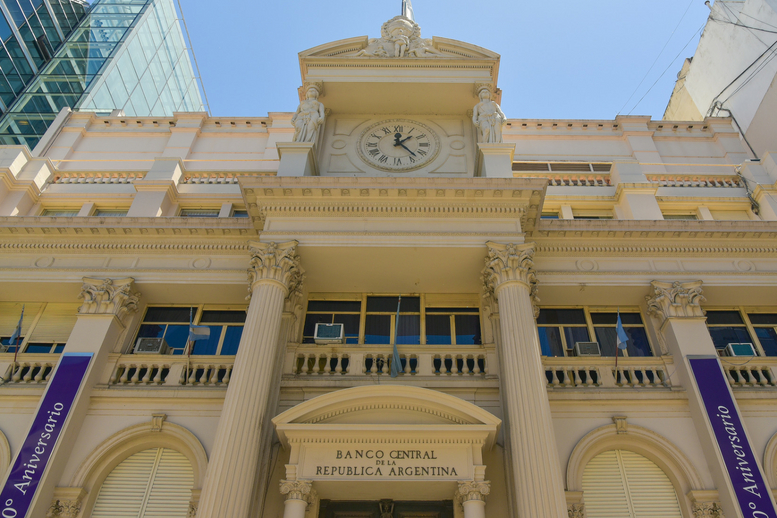 Fintech startups should fall under the same rules as traditional financial institutions, the deputy governor of Argentina's Central Bank, Lucas Llach, has told iupana.
Yet at the same time, he conceded that there are questions over how fully startups should be allowed to replace banks.
"Now salaries can be paid through wallets, not banks, for example," said Llach. "That raises a regulatory question for us, which is to what extent do you want fintechs to have the salaries of the public without regulation."
Argentina's central bank, BCRA, has opted not to develop fintech-specific regulations, in contrast to the stance of financial supervisors in countries such as Mexico. Rather, it sees that existing regulations can, in most cases, be applied to startups.
"We think that the most fundamental part of regulation is to protect depositors above all – and that includes digital banks. A digital bank in Argentina has exactly the same regulation as a bricks and mortar bank."
The fact that banks, lenders and payments companies adopt new technologies does not mean they should be regulated more heavily, he said. In some cases, technology reduces risks. Llach pointed to digital payments companies, which generate a transaction history and remove the dangers of carrying cash.
"Because it's digital, it leaves a registry, which makes it better from the point of view of taxation and financial inclusion."
Financial innovation: 'fertile field'
BCRA's role is to facilitate innovation in the financial industry, rather than to direct it, said Llach. "We're not Mark Zuckerberg, nor the founders of PayPal, nor do we know exactly where things will end up," said Llach. "What we do want is to guarantee a fertile field to allow those innovations to take place."
The Central Bank's attitude comes as part of a broader push by the Argentine government under President Mauricio Macri to digitalize the economy.
In recent years, the Central Bank's Financial Innovation Working Group has spearheaded projects such as digital onboarding – allowing banks to sign up new clients without them appearing in person – and advancing interoperability. A unified system of identifiers, for example, allows Argentines with or without a bank account to transfer money to each other.
"We want to set up an environment where banks and non-banks can talk to each other efficiently, instantly, and securely. … If someone takes deposits, then they will be regulated by the central bank and we'll look at them very closely. As for the rest – we believe in innovation. We hope that WhatsApp comes to do payments."
Crypto currencies? Meh
Cryptocurrencies are welcome to attempt to compete with the Argentine peso, and don't pose a risk to the system, said Llach. But he is underwhelmed by the phenomenon, saying he sees little advantage of a decentralized currency over a national money supply:
"What is the problem that crypto is looking to solve? I understand that more philosophically, that it's something that isn't controlled by the state and there, certainly, there is a place. If you want to hide assets and like in the series Billions, when they do illegal things they pay in crypto. Okay, it serves a function by replacing what cash used to do and in that respect I see it. But within the formal financial system, it's not clear to me what is the problem that crypto is trying to solve."
Listen to Lucas Llach's full interview with iupana in this week's iupana conversa podcast.
LatAm fintech insights
Get the scoop on how your peers, competitors and clients are using fintech to get ahead. Leave your details to receive iupana's exclusive, in-depth coverage of banking technology in Latin America and the Caribbean in your inbox on Monday mornings. (You can unsubscribe in one-click if you decide it's not for you.)
Quiz
Digital transformation
How well do you know the strategies of your competitors when it comes to digital transformation in Latin American banking?
Take our quiz to see!
Can I bring you dinner?
Which bank is tapping its POS network and building APIs to offer a delivery service that it hopes will boost client loyalty?
New challenger bank
A new Brazilian challenger bank called C6 Bank is close to launching. It's billing itself as the #NextBigFin. The bank is backed by the chairman of which traditional bank?
Artificial intelligence
Mexican banks are starting to use artificial intelligence tools. What's the main application of the technology currently in Mexican banks?
New threats
What's the biggest digital threat to traditional banks today?
Eeep!
Seems you're a bit behind on what the rest of the market is doing…
Why not sign up for iupana's weekly newsletter to get exclusive news and analysis each Monday on how technology is transforming financial services in Latin America and the Caribbean? (It's free!)
Not bad!
Not a bad effort…
Want to improve your score for next time? Sign up for iupana's weekly newsletter to get exclusive news and analysis each Monday on how technology is transforming financial services in Latin America and the Caribbean. (It's free!)
Nice one!
Great effort – you're clearly an expert in technology in financial services in Latin America!
Show your friends and colleagues on social media how well you did with these handy sharing buttons.