29 May, 2018
Blockchain enthusiasm builds in Brazil, but not everyone wants to be a pioneer
Febraban launches blockchain pilot project
"There's still a lot of misunderstanding" says developer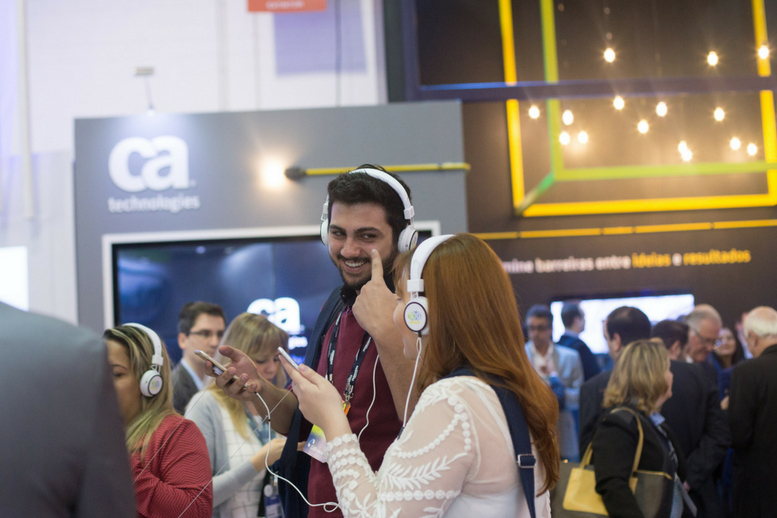 Financial services companies in Brazil are increasingly looking at how they can use blockchain technology, with digital ID and smart contract projects of particular interest.
But at the same time understanding of the technology is lagging and some institutions have adopted a "wait and see" approach, say industry experts.
"The financial industry was the first one to understand the potential of blockchain and to conduct pilot projects to test the technologies," Nathalia Nicoletti, co-founder of blockchain consultancy AStar, told iupana. "Banks are evaluating it to solve real problems."
Use cases include improving internal processes and sharing information internally and with suppliers, she added. "Banks are experimenting with four major [blockchain platforms] and the reason they chose them is because they offer functionalities of smart contracts," said Nicoletti, pointing to Corda, Ethereum, Hyperledger and Quorum.
AStar itself demonstrates the growth of blockchain in Brazil. The company, founded in 2016, develops smart contract projects on Ethereum, Hyperledger, Corda, Quorum and IOTA. In March 2017, AStar bought another startup, Smartchains, which specializes in permissioned blockchains. Today, it forecasts revenue of BRL 2.5 million (USD 685,000) this year, mainly due to permissioned networks projects.
The Brazilian market has been very receptive to blockchain and interested in its potential benefits, said Nicoletti. "Blockchain can be used to control operations and manage software and firmware in internet of things projects; it can increase security on tokenized systems to exchange assets and enhance trust between actors and participants in each step of business processes."
Asset managers and traders are also keenly interested in blockchain, said Thiago Azevedo, chief technology officer at Sempre IT, a blockchain consultancy. Solutions include creating broker-free marketplaces, he added.
"Currently public blockchain solutions, such as Ethereum, are being used as the basis for several decentralized platforms, such as asset registration and identity management. We also track large companies focusing on private blockchain solutions, such as R3 Corda and Hyperledger, to conduct corporate projects based on automated consensus and immutability of information."
Febraban pilot
Some of the largest institutions have already launched their own blockchain projects. Brazil's Central Bank is running a data exchange platform on Quorum, as iupana reported earlier this month. And Febraban, the Brazilian Federation of Banks, has started a blockchain pilot project after running several proofs of concept.
The Brazilian banking industry organization has run proofs of concept on Hyperledger Fabric, Quorum, and Corda since launching a blockchain working group in 2016.
Now, it has moved forward with a use case, and is set to reveal more details at Ciab, an industry conference in mid-June.
"We made decisions on platforms and we began a pilot project that will be announced at Ciab," Gustavo Fosse said.
One of the proofs of concept was a platform based on Corda named Fingerprint. It aimed to manage customers' identity data collaboratively, while maintaining privacy and traceability. The goal was to allow customers to share their information with more than one bank easily and securely.
First mover advantage?
Financial technology startups, especially those focused on using blockchain with tokenization, have the potential to transform the industry, said Nicoletti.
Still, the hype around blockchain is still greater than real understanding of the technology's potential, she said.
"There's still a lot of misunderstanding between blockchain and cryptoassets, such as Bitcoin, which hinders the evolution of technology at this stage.
"My general perception is that companies are waiting for the pioneers to test the blockchain before they move effectively, but this will cost them the speed, testing time and the process improvement, as well as the effort to reach early adopters in the future," she said.
Featured image: Ciab Febraban 2017, by Diogo Moreira/Governo do Estado de Sao Paulo

LatAm fintech insights
Get the scoop on how your peers, competitors and clients are using fintech to get ahead. Leave your details to receive iupana's exclusive, in-depth coverage of banking technology in Latin America and the Caribbean in your inbox on Monday mornings. (You can unsubscribe in one-click if you decide it's not for you.)
Quiz
Digital transformation
How well do you know the strategies of your competitors when it comes to digital transformation in Latin American banking?
Take our quiz to see!
Can I bring you dinner?
Which bank is tapping its POS network and building APIs to offer a delivery service that it hopes will boost client loyalty?
New challenger bank
A new Brazilian challenger bank called C6 Bank is close to launching. It's billing itself as the #NextBigFin. The bank is backed by the chairman of which traditional bank?
Artificial intelligence
Mexican banks are starting to use artificial intelligence tools. What's the main application of the technology currently in Mexican banks?
New threats
What's the biggest digital threat to traditional banks today?
Eeep!
Seems you're a bit behind on what the rest of the market is doing…
Why not sign up for iupana's weekly newsletter to get exclusive news and analysis each Monday on how technology is transforming financial services in Latin America and the Caribbean? (It's free!)
Not bad!
Not a bad effort…
Want to improve your score for next time? Sign up for iupana's weekly newsletter to get exclusive news and analysis each Monday on how technology is transforming financial services in Latin America and the Caribbean. (It's free!)
Nice one!
Great effort – you're clearly an expert in technology in financial services in Latin America!
Show your friends and colleagues on social media how well you did with these handy sharing buttons.