28 May, 2018
CityWallet looks to Bolivia, Colombia, Mexico for expansion
Micropayments startup reaches 10,000 users in Venezuela, launches in Chile
"Our strategy is simply to enter a niche ignored by banks," says co-founder
Blockchain-based product switches NFC technology in Venezuela for QR codes in Chile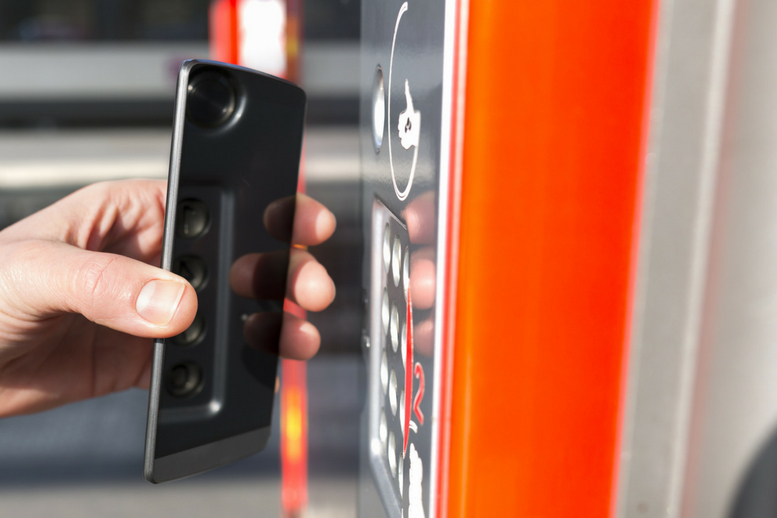 Micropayments platform CityWallet is already planning further international expansion, after launching in Venezuela and Chile, says co-founder Atilana Piñón.
CityWallet has reached 10,000 users in Venezuela in eight months by positioning itself as an ally to banks and addressing a major pain point for locals, Piñón told iupana. Now it is studying Bolivia, Colombia and Mexico for its next international move.
"Colombia, because there's a very high use of cash for payments, around 70% of transactions are in cash, so there's a really big opportunity for us to capture users through digital payments," she said. "In the case of Bolivia, because the adoption of technology is high and there are few fintech companies in the country."
Additionally, the size of the Mexican market made it attractive, she said.
Niche ignored by banks
CityWallet's quick growth in Venezuela is a result of going after a carefully-targeted niche not served by established companies, said Piñón.
The digital wallet allows users to pay for parking and at laundromats. It uses the Ripple blockchain to verify and record transactions.
Established financial services companies had ignored the opportunity because of the high cost of rolling out payments infrastructure for small transactions, she said. And while Venezuelan banks are turning to technology, they are doing so more to cut the cost of existing processes rather than to open up new customer bases.
"That's where we saw the opportunity."
Merchants can receive payments through near-field communication (NFC) devices, speeding up small, traditionally cash-based purchases. That reduces wait times for customers – in Caracas the average line to pay for parking in cash is 12 people long, according to CityWallet.
It launched in Venezuela in September 2017 and today processes some 85,000 transactions each month. The product has a dedicated fan base, with a 90% rate of repeat users week on week.
"What we are doing is creating a critical mass that the banks have not been able to tap into, and that way we can position ourselves as their allies," Piñón said.
NFC vs QR
The developer team opted for blockchain technology as a way to cut costs, she said.
"Using the technology offered an advantage in terms of security and transparency in managing the transactions, as well as its low cost."
CityWallet is based on Ripple, but the company is considering using a different platform as it seeks to add new functionality.
On the customer-facing side, CityWallet is switching out the NFC sticker used in Venezuela with a system based on QR codes in Chile. It adopted the stickers in Venezuela due to the high crime rate that makes users reticent to pull out mobile phones, she said.
"But we'll keep the same strategy, in fact in Chile we are entering the market for residential laundromats as well as parking lots, because there is that need when it comes to cash payments here."
Want to know more? Atilana Piñón discusses the challenges of launching CityWallet in Venezuela – including how the founders dealt with hyperinflation and staff leaving the country – and the plans ahead for the company in this week's podcast. Listen to the conversation here.
LatAm fintech insights
Get the scoop on how your peers, competitors and clients are using fintech to get ahead. Leave your details to receive iupana's exclusive, in-depth coverage of banking technology in Latin America and the Caribbean in your inbox on Monday mornings. (You can unsubscribe in one-click if you decide it's not for you.)
Quiz
Digital transformation
How well do you know the strategies of your competitors when it comes to digital transformation in Latin American banking?
Take our quiz to see!
Can I bring you dinner?
Which bank is tapping its POS network and building APIs to offer a delivery service that it hopes will boost client loyalty?
New challenger bank
A new Brazilian challenger bank called C6 Bank is close to launching. It's billing itself as the #NextBigFin. The bank is backed by the chairman of which traditional bank?
Artificial intelligence
Mexican banks are starting to use artificial intelligence tools. What's the main application of the technology currently in Mexican banks?
New threats
What's the biggest digital threat to traditional banks today?
Eeep!
Seems you're a bit behind on what the rest of the market is doing…
Why not sign up for iupana's weekly newsletter to get exclusive news and analysis each Monday on how technology is transforming financial services in Latin America and the Caribbean? (It's free!)
Not bad!
Not a bad effort…
Want to improve your score for next time? Sign up for iupana's weekly newsletter to get exclusive news and analysis each Monday on how technology is transforming financial services in Latin America and the Caribbean. (It's free!)
Nice one!
Great effort – you're clearly an expert in technology in financial services in Latin America!
Show your friends and colleagues on social media how well you did with these handy sharing buttons.