16 April, 2018
Culqi turns to marketplace model for international growth
Peruvian payments platform prepares to land in Chile, Colombia and Mexico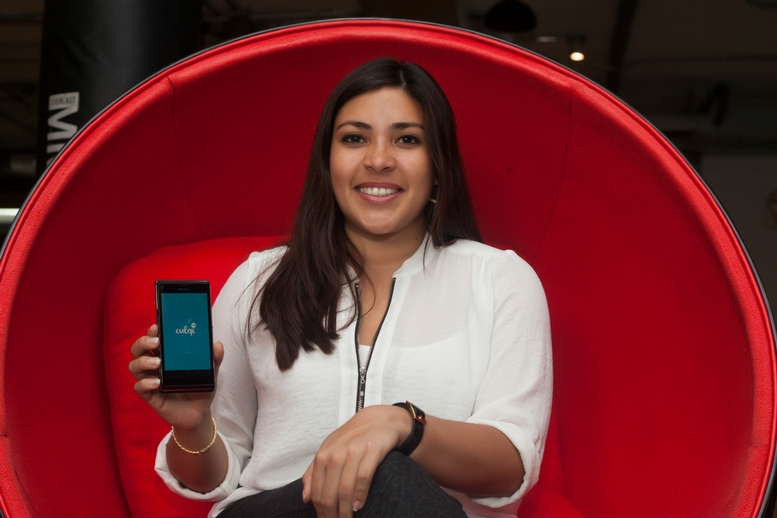 Culqi is set to reinvent itself as a payments platform aggregator when it expands to the other Pacific Alliance countries, CEO Amparo Nalvarte has told iupana.
The Peruvian fintech raised USD 500,000 in seed capital in a round led by Angel Ventures last month, to facilitate overseas growth.
When the payments gateway launches in the more crowded markets of Chile, Colombia and Mexico, it won't compete with similar companies, said Nalvarte. Rather, Culqi aims to be a tech provider and a marketplace for other payments platforms, she said.
"We are looking for regional companies to connect, in terms of technology, with Culqi, but we can direct their transactions to whichever gateway they chose."
Nalvarte describes Culqi as a marketplace in Peru, because the firm's acquiring banks ultimately process the transactions. However, the model will undergo an important shift in its internationalization.
"We will become a payment gateway marketplace. In fact, that's what we are in Peru: Culqi provides the technology but ultimately our acquiring banks process the transactions. In other countries it will be a similar structure, except that instead of just our acquiring banks processing the payments, they could be processed by other payments gateways."
Culqi is a market leader in payments processing for insurance and telecommunications companies in Peru. The company's technology adapts well to the needs of those underserved industries, which are different from the requirements of a retailer, said Nalvarte.
The company will take that advantage overseas.
"We are expanding as a technology provider. We're not looking to compete with all the payments gateways that exist in the world, but rather to enter as a tech provider. We're specializing in certain functionalities that some sectors need and don't have."
Pacific Alliance synergies
Favorable markets and existing connections led Culqi to choose Chile, Colombia and Mexico as its first destinations for expansion.
"Clients that we already have in Peru, but which are regional themselves and are looking for a solution in their other countries of operation, are supporting us a lot," Nalvarte told iupana.
Additionally, the firm's investors take a regional view. Culqi was accellerated by Wayra, a startup accelerator owned by Telefonica, which also has a presence in the three markets. Similarly, Angel Ventures launched a Peru-dedicated fund late last year, with a view to developing local businesses that would grow into candidates for its Pacific Alliance fund, Peru director Greg Mitchell told iupana recently.
"It makes it easier for us because we already have institutions that support us in those countries, we're not arriving and starting from scratch."
Amparo Nalvarte discusses Culqi's expansion plans and lessons learned to date in this week's iupana conversa podcast. She also shares her perspectives on the key tech advances to watch this year, and why banks should stick to lending. Listen here, on iTunes, or search for "iupana" in your preferred podcast app.
LatAm fintech insights
Get the scoop on how your peers, competitors and clients are using fintech to get ahead. Leave your details to receive iupana's exclusive, in-depth coverage of banking technology in Latin America and the Caribbean in your inbox on Monday mornings. (You can unsubscribe in one-click if you decide it's not for you.)
Quiz
Digital transformation
How well do you know the strategies of your competitors when it comes to digital transformation in Latin American banking?
Take our quiz to see!
Can I bring you dinner?
Which bank is tapping its POS network and building APIs to offer a delivery service that it hopes will boost client loyalty?
New challenger bank
A new Brazilian challenger bank called C6 Bank is close to launching. It's billing itself as the #NextBigFin. The bank is backed by the chairman of which traditional bank?
Artificial intelligence
Mexican banks are starting to use artificial intelligence tools. What's the main application of the technology currently in Mexican banks?
New threats
What's the biggest digital threat to traditional banks today?
Eeep!
Seems you're a bit behind on what the rest of the market is doing…
Why not sign up for iupana's weekly newsletter to get exclusive news and analysis each Monday on how technology is transforming financial services in Latin America and the Caribbean? (It's free!)
Not bad!
Not a bad effort…
Want to improve your score for next time? Sign up for iupana's weekly newsletter to get exclusive news and analysis each Monday on how technology is transforming financial services in Latin America and the Caribbean. (It's free!)
Nice one!
Great effort – you're clearly an expert in technology in financial services in Latin America!
Show your friends and colleagues on social media how well you did with these handy sharing buttons.