9 April, 2018
Mastercard plans social payments, authentication advances in LatAm
Brazil may be first LatAm market for cards company to offer payments over social media, says executive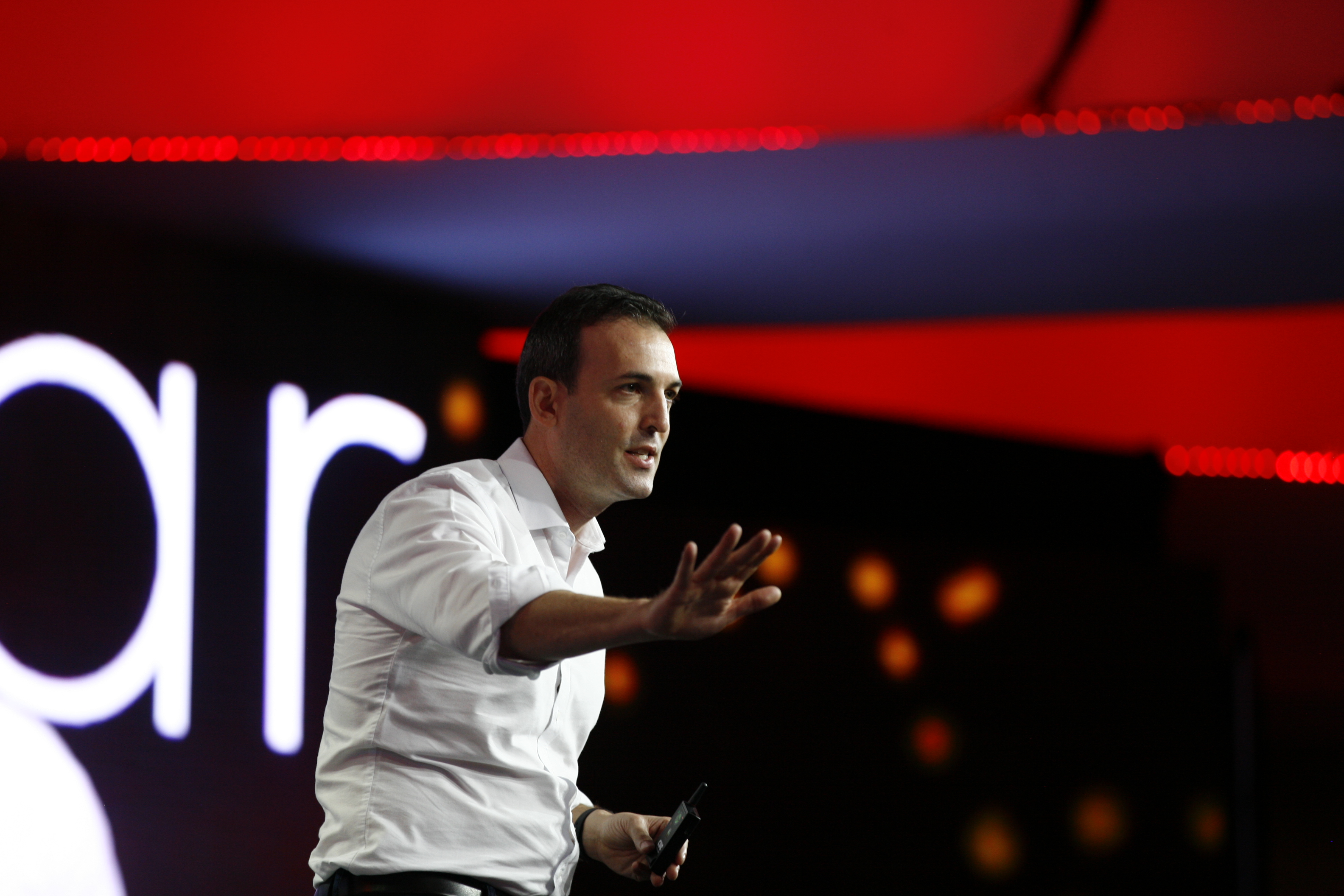 Mastercard is lining up deals with social media operators in Latin America to offer in-platform payments services, the company's head of emerging payments for Latin America and the Caribbean has told iupana.
Such alliances would allow users to send or receive payments from social media contacts without leaving the platform. Mastercard offers a similar service through Facebook Messenger in the US. "We're looking at bringing these types of technologies to Latin America … depending on what social platform is that's the most popular in the given market," said Cohen.
Brazil may be the first market in the region where Mastercard strikes a deal. "We're very keenly focused, especially in Brazil, in terms of enabling a lot of the payments that could take place over social platforms," said Cohen.
At the same time, Mastercard is looking to roll out next-generation authentication and anti-fraud technology in Latin America and the Caribbean, Cohen said. New methods being developed include tracking finger movements and the way a smartphone is held to verify the end-user.
"There are things that are unique about end-users. For example, your retina, your heartbeat, your fingerprint, all of these things are unique. We have the technology today. It's not pie in the sky or futuristic."
Mastercard made two acquisitions last year to advance its authentication agenda: NuData Security, which analyzes passive biometrics and behavior, and artificial intelligence firm Brighterion.
"How do we introduce into Latin America more sophisticated ways to do this and to authenticate that users are there?" said Cohen. "The technology is really there. It's just a matter of how do we use it and using it effectively to monitor fraudulent use."
The future will be tokenized
Meanwhile, the importance of tokenization is growing, said Cohen. There's been a "huge surge" in the number of tokenized transactions in the region over the past year, he told iupana.
"[They] have come into the market either through the banks launching tokenized transactions, or for example, we have Samsung Pay live in Brazil and in Mexico. We have other players coming soon. All of those transactions are tokenized."
Tokenization – a form of encryption that replaces data with valueless tokens as it moves through an authentication process – could become the dominant technology underpinning the mobile payments system in the region, said Cohen.
"Because of the security elements, because of the safety that it provides the transaction, because of it's ability to reduce the cost of that transaction, because of the ability to protect merchants from fraud, tokenization will definitely dominate."
In addition to its security benefits, tokenization can also make paying easier for customers.
"I don't feel comfortable – me, as an executive at Mastercard – with 16 digits and all of this information flowing out there in the cloud," added Cohen.
Daniel Cohen discusses Mastercards payments innovations and plans in depth in this week's iupana conversa podcast. He also shares his perspectives on what LatAm can learn from payments industry developments globally, the key tech advances to watch this year, and how to ease the "pain of paying" for consumers. This episode is in English – listen here, on iTunes, or search for "iupana" in your preferred podcast app.
LatAm fintech insights
Get the scoop on how your peers, competitors and clients are using fintech to get ahead. Leave your details to receive iupana's exclusive, in-depth coverage of banking technology in Latin America and the Caribbean in your inbox on Monday mornings. (You can unsubscribe in one-click if you decide it's not for you.)
Quiz
Digital transformation
How well do you know the strategies of your competitors when it comes to digital transformation in Latin American banking?
Take our quiz to see!
Can I bring you dinner?
Which bank is tapping its POS network and building APIs to offer a delivery service that it hopes will boost client loyalty?
New challenger bank
A new Brazilian challenger bank called C6 Bank is close to launching. It's billing itself as the #NextBigFin. The bank is backed by the chairman of which traditional bank?
Artificial intelligence
Mexican banks are starting to use artificial intelligence tools. What's the main application of the technology currently in Mexican banks?
New threats
What's the biggest digital threat to traditional banks today?
Eeep!
Seems you're a bit behind on what the rest of the market is doing…
Why not sign up for iupana's weekly newsletter to get exclusive news and analysis each Monday on how technology is transforming financial services in Latin America and the Caribbean? (It's free!)
Not bad!
Not a bad effort…
Want to improve your score for next time? Sign up for iupana's weekly newsletter to get exclusive news and analysis each Monday on how technology is transforming financial services in Latin America and the Caribbean. (It's free!)
Nice one!
Great effort – you're clearly an expert in technology in financial services in Latin America!
Show your friends and colleagues on social media how well you did with these handy sharing buttons.